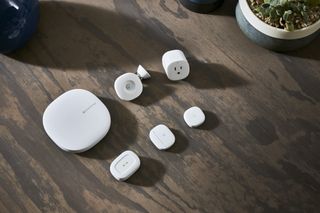 Best answer: With SmartThings, you're not just limited to controlling a few home devices from your phone or tablet. You'll have the ability to do that, plus use voice commands, set up automation and routines, add a monitored alarm system, trigger actions from devices, integrate with other hardware, and much, much more.
Amazon: SmartThings Hub (3rd Generation) ($65)
Five reasons to buy a SmartThings Hub
1. A plethora of connected devices
With many smart home solutions, you're sometimes limited to what devices will work on your system. With SmartThings, you're able to use a ton of connected devices, even if they're not SmartThings branded. From motion sensors to lights to locks to thermostats, there are literally hundreds of devices that work with SmartThings.
2. You can use your favorite voice assistant
Unlike some other connected home solutions, SmartThings allows you to easily integrate with Amazon Alexa or Google Assistant. Using the respective apps on your phone, you can add any or all of your SmartThings devices and then control them with your voice. You can use any standard commands like Alexa, turn on the living room lights or Hey Google, turn up the heat.
3. A monitored alarm system
SmartThings offers easy ways to use motion and door sensors to send alerts for intruders, but it goes one step beyond by offering deep integration with Scout, a 24/7 monitored alarm system. Using SmartThings' built-in Smart Home Monitor, Scout will use your connected sensors to monitor your home, send notifications to your phone, and even alert the police in an emergency.
4. Automation and routines
With SmartThings you can do more than just control your connected devices from your phone; you can set up endless combinations of routines and automation that work with your daily flow. Automatically turn on your lights at sunrise, set the heat in the morning, turn on the coffee maker, and even shut everything down when you leave the house. There is truly no limit to the automation you can create with SmartThings and your connected devices.
5. You can totally geek out
If you're a bit more of a technical user, SmartThings provides deep customization beyond just what you see on the box. Using coding tools like WebCore or a service connector like IFTTT, you can make SmartThings do even more than what's offered out of the box. Change your lights to match the weather, set up multiple triggers and automation, receive alerts if you leave doors open too long—the possibilities are endless.
Three reasons not to buy SmartThings
1. Other hubs do the same thing
With so many smart home hubs on the market, there are now even more options when it comes to setting up your smart home. Even just using something as simple as an Amazon Echo or Google Home device will give you control over inexpensive smart devices like lights, locks, switches, and thermostats.
2. Startup price isn't cheap
As with a lot of smart home tech, getting your entire home up and running with SmartThings isn't cheap. When you factor in the cost of a SmartThings hub (or starter kit) along with lights, sensors, locks, thermostats, alarms, and other devices, you're going to need to put out a good amount of cash to get everything you need to truly automate your home.
3. Technical setup can be tricky
It's great that SmartThings supports so many devices, but that also means things can be a bit tricky if you're not careful. Since not all devices are straight from SmartThings, you might have to jump through a few hoops to get your accessories working properly with your system. A bit of searching will usually get you straightened out, but it might be a bit more time and effort than some users are willing to invest.
The Verdict
If you're looking to get into the smart home space and you're at least a bit tech-savvy, you should have no problems with a SmartThings hub. You'll have to option to choose which connected devices work best for you, encounter a lot of automation and routine options, and can expand things even further as new accessories are released. Despite some downsides and complex features that might not work for a lot of people, SmartThings is still a smart buy.
Our pick
SmartThings Hub (3rd Generation)
A great smart hub for any size smart home.
SmartThings is one of the most robust smart home hubs you can buy. With its amazing device support and integrations, there is no limit to what you can do to automate your entire home.
Be an expert in 5 minutes
Get the latest news from Android Central, your trusted companion in the world of Android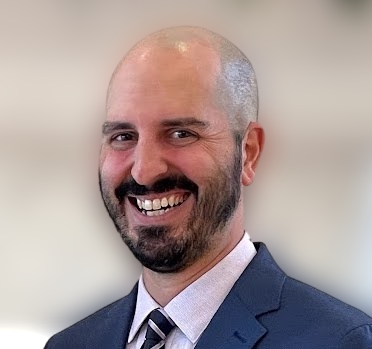 Editorial Director - High Yield
Adam is the Editorial Director of High-Yield content at Future. Leading an outstanding team, he oversees many articles the publisher produces about subscriptions and services including VPN, TV streaming, and broadband. In addition to identifying new e-commerce opportunities, he has produced extensive buying guides, how-to-watch content, deal news, and in-depth reviews. Adam's work can be seen on numerous Future brands including TechRadar, Tom's Guide, T3, TTR, Android Central, iMore, Windows Central, and Real Homes.