Qualcomm charged with antitrust violations by European Commission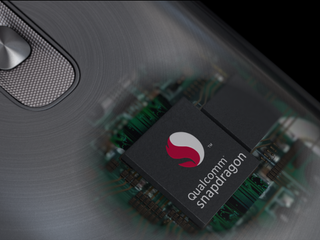 The regulators at the European Commission have filed antitrust charges against mobile chip maker Qualcomm, claiming it paid a lot of money to an unnamed smartphone and tablet company to use their chips exclusively in their products.
The European Commission, the regulatory arm of the European Union, launched formal antitrust investigations against Qualcomm earlier this year. The final verdict of that inquiry levels two charges at the company:
Qualcomm has until April 2016 to formally respond to the charges. It's possible that the European Commission could fine Qualcomm for its alleged actions.
Source: European Commission
Uggh Posted from my Nexus 6/Nexus 7 2013/Surface Pro 3

Right? This garbage antitrust system is ridiculous.

Europe really can't handle funding all them Syrians refugees huh? Posted via the Android Central App

The fact you would even bring that up in this context speaks poorly of you as a human being. Posted via the Android Central App

I wasn't going to dignify with a response. But, this. Posted via the Android Central App

I just want to know who the company was! Lol

I'm guessing that it's Microsoft. It's still in effect, so it can't be Microsoft. HTC uses MediaTek processors in some of their international phones. LG uses some MediaTek chips. Motorola doesn't make a lot of sense because it's Lenovo and Lenovo uses competitor's chips. Microsoft, on the other hand, not only uses only Qualcomm but Windows Phone ONLY supports Snapdragon and always has. Windows Phone 8 only supported Snapdragon S4 Plus. Windows Phone 8.1 added support for Snapdragon 200, 400, 800, and 801. Windows 10 Mobile adds support for Snapdragon 210, 410, 615, 808, and 810. So not only is Microsoft only using Qualcomm in their own phones, they're forcing other Windows Phone OEMs to use Qualcomm as well, such as HTC, Samsung, LG, Yezz, Blu, and more.

Motorola isn't Lenovo. They're owned by Lenovo, but they're still a different company. Posted via the Android Central App

Either way, the Moto 360 used a TI chip. Microsoft is still a better fit, as it's not just them using Qualcomm, but all Windows Phone OEMs.

Microsoft seen fairly plausible... Although it could be argued the surface doesn't use Qualcomm. I'm gonna assume moto for one simple reason. I don't like them. Posted via the Android Central App

The surface never did. Posted from my Nexus 6/Nexus 7 2013/Surface Pro 3

Literally my point lol. Posted via the Android Central App

Surfaces have been seen to run Tegra chips, so unlikely it's Microsoft.

Moto doesn't really make tablets (other than the old Zoom Honeycomb tablet) Posted via the Android Central App

There's the nexus 6. ZING! Posted via the Android Central App

LOL! But my N6 is dwarfed by my 7" tablet. Almost twice the size.

Motorola has used Intel chips in their phones.

Not Microsoft but Xiaomi....

No, Xiaomi uses MTK in their Redmi series,also in MiPad there is Intel and NVidia

Yeah, I'm thinking LG or maybe moto... Don't think either of them using other chips... Probably moto. Of course it could well be one of the big Chinese or Indian manufacturers we don't hear much about. Posted via the Android Central App

LG uses MediaTek sometimes. Motorola is Lenovo and Lenovo uses MediaTek. I think it has to be Microsoft.

Definitely not Microsoft - the only tablet they make is the Surface line, which doesn't use Qualcomm chips. Posted via the Android Central App

Apple. They have been using Qualcomm exclusively since switching from Infineon with iPhone 4 or even 3GS.
Note - we're talking baseband chips here, not SoC/CPU's

I think its gonna be LG. Here in eEurope i cant find LG without SD. And since it applies only on european market....

Go Exynos, Go! Posted via the Android Central App using my Note 5
Android Central Newsletter
Thank you for signing up to Android Central. You will receive a verification email shortly.
There was a problem. Please refresh the page and try again.