PS5 still does not have a launch date in India — and that's inexcusable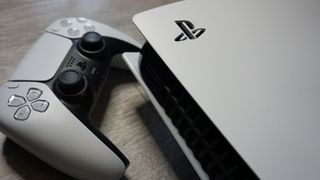 (Image credit: Jennifer Locke / Android Central)
The PlayStation 5 debuted in most global markets three weeks ago, and while availability continues to be a big problem for Sony, retailers have been getting new inventory once a week to meet the demand.
But there's a more basic problem for users in India: the PlayStation 5 does not have a release date in the country, and Sony has stayed silent on when the console will be making its debut. The launch was likely delayed because of a trademark issue — Sony didn't own the PS5 trademark in India, so the matter had to be settled in a court.
That issue has been resolved a few weeks ago, but Sony hasn't revealed any new information on when the PS5 will be going up for sale in the country. Customers have turned to the grey market to pick up imported units for as high as ₹90,000 ($1,200), nearly double the ₹49,999 ($678) retail price of the PS5 in India.
Sony did state that it will not service these imported units, but it didn't go so far as to share details on when official PS5 units will be going on sale in the country. Unsubstantiated claims suggested the PS5 would release in India in January, but Sony shot those down in a statement to The Mako Reactor:
So when is the PS5 launching in India? At this moment, we don't really know. It looks like gamers looking to get their hands on the console will have to wait at least until February. Sony's silence on the matter is infuriating; it's one thing to not be able to meet demand, but to not give a clear idea as to when the console is launching is a more egregious mistake, and Sony needs to address it right now.
I was looking forward to getting my hands on the PS5 on launch day. I followed the teasers over the course of the year with mounting interest, nerded out over the internal hardware, and set aside money once Sony announced the PS5 would cost ₹49,999 in India.
But the fact that Sony is continuing to ignore the Indian market — where it outsells the Xbox by nine to one — just goes to show just how little the company cares about the country. Sony doesn't sell phones in India anymore, but it does a lot of business in the TV, camera, and audio segments.
Gaming is finally gaining mainstream momentum in India, and Sony has squandered its chance to consolidate its position in the console market. In doing so, it ceded first-mover advantage to Microsoft, which launched the Xbox Series X in India at the same time as other markets. So if you're like me and are frustrated by Sony's lack of messaging, there is an alternative (opens in new tab).
Get the Android Central Newsletter
Instant access to breaking news, the hottest reviews, great deals and helpful tips.
Harish Jonnalagadda is a Senior Editor overseeing Asia at Android Central. He leads the site's coverage of Chinese phone brands, contributing to reviews, features, and buying guides. He also writes about storage servers, audio products, and the semiconductor industry. Contact him on Twitter at @chunkynerd.
Even though MS launched xbox in India, there are no consoles to ship. It is out of stock from almost a month. They only delivered to few people who pre-ordered.

I don't even know where to begin with this article. Aside from the clickbait title this author decided on, this article reeks of self entitlement, has no merit and does not belong on a forum centrally focused on the Android community. If you wish to vent about your frustration towards (insert company name), why not create your own blog to do so instead of depreciating the journalistic integrity of this site. We come here to learn about the topics that involve the wider android community, and complaining about your inability to purchase a product that has only been released for 21 days is disgusting and reflects negatively on the rest of the contributors of this site. The world has far more important issues to deal with than your self entitled complaints about being able to purchase the newest video game console. Grow up.

This site has been covering PlayStation stuff for a while now just as Windows Central covers Xbox and iMore covers the Nintendo Switch. Also, the article makes it clear multiple times that it's talking about the lack of an official launch date for the PS5 in India - something the writer has every right to complain about given how it's already been launched in most parts of the world.

"ps5 still does not have a launch date in India --- and that is inexcusable"
open ur eyes idiot. sony is struggling to manufacture these consoles because of the pandemic that is going on! do you not see the news? do you know how hard It is to make sure that every single console they ship out is sanitary and works properly? They have low stock in almost every country it is released in, and their target places like America, Europe, etc, are low on stock as well. Now answer this question, you are a company selling potatoes, the yield was low and you have to ship them worldwide. Where would you sell them? in countries with the highest demand? in a fricking 3rd world country? this is the stupidest blog I've ever read in my life.