PlayStation recap: Skyrim gets yet another re-release, players get a taste of Elden Ring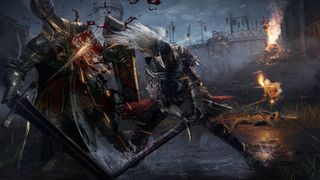 (Image credit: Bandai Namco)
I've got to be honest, it's a little weird writing a November PlayStation recap when the company hasn't had a big exclusive this holiday season. While everybody was hoping that Horizon Forbidden West would make it out in time for the holidays, it won't be ready until February 2022 at the earliest (if it isn't delayed again). That said, there are a few notable news stories this month in the world of PlayStation.
The PS5 is still going as strong as ever, and if you've managed to snag one during a PS5 restock, maybe you'll want to replay Skyrim. Because it released again. I'm serious. It's the year 2021 and Skyrim released again.
But that's not all. We also got a new teaser image for the next Mass Effect and learned a little bit more about what players can expect from Elden Ring. Let's dive in and check it out.
Skyrim gets re-released for the millionth time
It wouldn't be the holidays without Skyrim being released again. It's already playable on just about every platform under the sun, and might as well be playable on smart toasters and refrigerators. I mean, if we can get DOOM running on a pregnancy test, why not?
Anyways, it's been 10 years since The Elder Scrolls V: Skyrim first released, and to celebrate the momentous occasion, Bethesda released Skyrim: Anniversary Edition. It's the same Skyrim we all know and love, now complete with extra Creation Club content and fishing (!!!). It's definitely still worth playing in 2021, even if you've put hundreds of hours into it already. Skyrim just never gets old, and that's why they keep releasing it.
Have I already purchased Skyrim on four different platforms? I sure have. Will I buy it again for the Anniversary Edition? I sure will. I'm absolutely part of the problem here.
Horizon Forbidden West settlements and machines look incredible
Guerrilla Games revealed more information about Horizon Forbidden West, the highly-anticipated sequel to Horizon Zero Dawn set to launch in February 2022. The information in a lot of ways is more technical than most people may care about, delving into how the team crafted its world and what went into expanding its machine catalog. But for people interested in learning what went into creating the game, I'd recommend giving the blog posts a read.
I'm personally extremely excited to see the Tremortusk and Shellsnapper in-game. I'll probably die a ton trying to take them down, but damn they look cool.
Elden Ring tech test makes players git gud
If you weren't one of the players accepted into the Elden Ring tech test, my condolences. If you did get in, then you've already experienced the next offering from Dark Souls developer FromSoftware. It's been getting a lot of praise online for its gameplay and world, being described as breathtaking and a ton of fun. If you played it, then you also probably died. A lot. Repeatedly. Over and over. It's a running theme in Souls games, so it should come as no surprise that Elden Ring is also unforgiving.
Elden Ring is due out on Feb. 25, 2022... provided it isn't delayed again.
BioWare teases the next Mass Effect
Mass Effect's rise and fall between the acclaimed trilogy and Andromeda is a frequent topic of discussion. BioWare, what was once the premiere RPG storyteller, isn't exactly looked upon the same way anymore. It's disappointing, but some fans have faith that it can be turned around.
For N7 day, the developer gave us a little tease at what's to come in the next Mass Effect. While we know very little about it, there have been hints that it could tie into Shepard's trilogy and our adventures in Andromeda, bringing it all together. The picture that was posted on Twitter appears to show the impact of a large asteroid or other object, and many people have noticed that the impact crater bears resemblance to the Geth.
I don't know whether the resemblance was intentional or if it's just an average crater, but I can definitely see the similarities. Unfortunately, it could be a long time before we get clear answers. The next Mass Effect likely won't release any time soon, and BioWare is expected to release the next Dragon Age game first.
HBO's The Last of Us finds its Jackson settlement
Filming on HBO's The Last of Us series continues in Canada, and if you aren't following TheLastofUsNews on Twitter, then you're missing out. We've seen a ton of behind-the-scenes looks at the drama starring Pedro Pascal and Bella Ramsey. For a while, the production crew was shooting at a stand-in for Jackson, Wyoming, the settlement that Tommy and Maria helped found in-game.
Right now it appears that they're filming for the University segment of the game, where Joel is impaled by a rebar and severely wounded after being ambushed.
PlayStation finds itself in hot water... again
Shortly after comments made by CEO Jim Ryan were brought to light, criticizing Activision's response to its on-going workplace harassment and cultural problems, PlayStation had a lawsuit filed against it for gender discrimination. The lawsuit, filed by a former employee, alleges that "Sony tolerates and cultivates a work environment that discriminates against female employees, including female employees and those who identify as female."
According to a report from Axios, former IT security analyst Emma Majo is seeking court approval to expand it into a class action lawsuit, hopefully helping other women who have worked for the company in recent years.
Next year is looking good
The year may have ended with a whimper, but 2022 is set to start off with a bang. Horizon Forbidden West, Elden Ring, Dying Light 2, and more are all expected to release within a month of each other. Please pray for your local struggling games journalist. Until next time 👋
– Jennifer Locke
Sign up for Black Friday email alerts!
Get the hottest deals available in your inbox plus news, reviews, opinion, analysis and more from the Android Central team.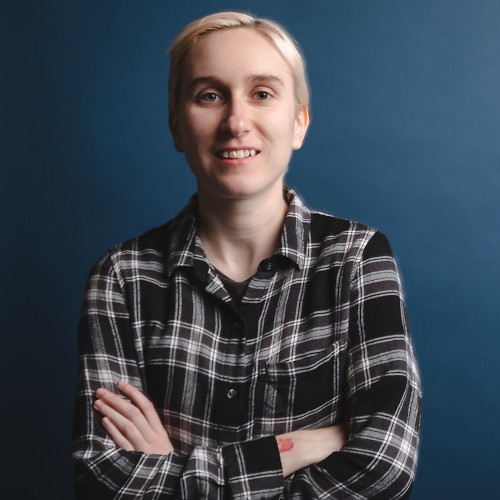 Games Editor - PlayStation, Android, VR
Jennifer Locke has been playing video games nearly her entire life. You can find her posting pictures of her dog and obsessing over PlayStation and Xbox, Star Wars, and other geeky things.