Plants vs. Zombies hits Amazon Appstore soon; Chuzzle drops this week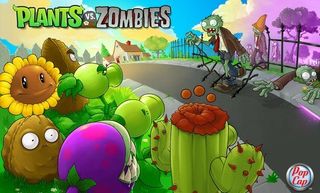 PopCap is finally bringing its quirky, bright colored games to Android. The Seattle based company has signed an exclusive agreement with Amazon to bring its first Android games to the Amazon Appstore. Leading the launch will be the googly-eyed furballs game, Chuzzle. And at the end of the month, the fan-favorite Plants vs. Zombies will be made available. Both games will be featured as the "App of the Day" in the Amazon Appstore and will be free of charge those days. After that, the games will be priced at $2.99 each.
Now here's where it's a little vague: there is no word on whether this is a timed exclusive or whether a permanent agreement. We're pretty sure PopCap wants to put these and others in the Android Market, too. Especially since Plants vs. Zombies has been in the top ten of the iTunes App Store since its launch months ago. Either way, we can't wait to play all the great PopCap games on our Android devices. Press release after the break.
PopCap Games Signs Exclusive Agreement with Amazon.com to Bring Android Games to Market
Chuzzle® Comes to the Amazon Appstore for Android Tomorrow, Followed by Plants vs. Zombies™ Later This Month for Exclusive Two-Week Offers
SEATTLE, May 16, 2011 /PRNewswire/ -- PopCap Games, the worldwide leader in casual games, today announced that it has signed an agreement with Amazon to offer its first Android games to the U.S. market, exclusively on the Amazon Appstore for Android during two different two-week periods. As part of the agreement, Chuzzle® will be available beginning tomorrow through May 30, and will be followed by Plants vs. Zombies™ for Android during a second exclusive offer later this month. The games will be entirely FREE for the first day of their availability, after which they'll be available for purchase and download for a list price of US$2.99 each.
"Our relationship with Amazon is pivotal to PopCap's overall strategy in bringing a growing roster of mobile titles to the ever-widening base of smartphone users," noted Giordano Bruno Contestabile, PopCap's senior director of global product and business strategy for mobile. "By making these titles available on the Android platform, we'll significantly extend the reach of our top franchises to legions of new mobile customers and gaming fans alike."
"PopCap is a brand synonymous with great mobile games, and we're thrilled to offer our customers Chuzzle and Plants vs. Zombies for Android exclusively through the Amazon Appstore," stated Aaron Rubenson, category leader at Amazon.
Chuzzle for Android features great, on-the-go gameplay action, including:
Classic Mode: the original Chuzzle in all its glory
Zen Mode: stress-free, endless play without levels, locks or other constraints; the player's progress is indicated by colorful markers that appear as higher thresholds of popped chuzzles are reached
Mind-Bender Mode: a different sort of Chuzzle puzzle in which players slide rows and columns of chuzzles to make specified patterns
Speed Mode: standard Chuzzle action – only faster (and harder!)
Trophy Room: your own personal "Hall of Fame" with more than twenty different trophies to collect and admire!
Scrambles: instantly shuffles all chuzzles on the board anytime you run out of options/moves; in the mobile version of the game, players can earn and save up to five scrambles at any given time, earning an additional scramble every 150,000 points
Dynamic Level Generation: ensures each game is different no matter how many times you play
About PopCap
PopCap Games is the leading global developer, publisher and operator of casual video games: fun, easy-to-learn, captivating games that appeal to all ages across PC, mobile, social and other platforms. Based in Seattle, Washington, PopCap was founded in 2000 and has a worldwide staff of more than 400 people in Seattle, San Francisco, Vancouver, B.C., Dublin, Seoul,Shanghai and Tokyo. PopCap's games have been downloaded over 1.5 billion times by consumers worldwide, and its flagship franchise, Bejeweled®, has sold more than 50 million units.
The PopCap logo and all other trademarks used herein that are listed at www.popcap.com/trademarks (opens in new tab) are owned by PopCap Games, Inc. or its licensors and may be registered in some countries. Other company and product names used herein may be trademarks of their respective owners and are used for the benefit of those owners.
SOURCE PopCap Games
Have you listened to this week's Android Central Podcast?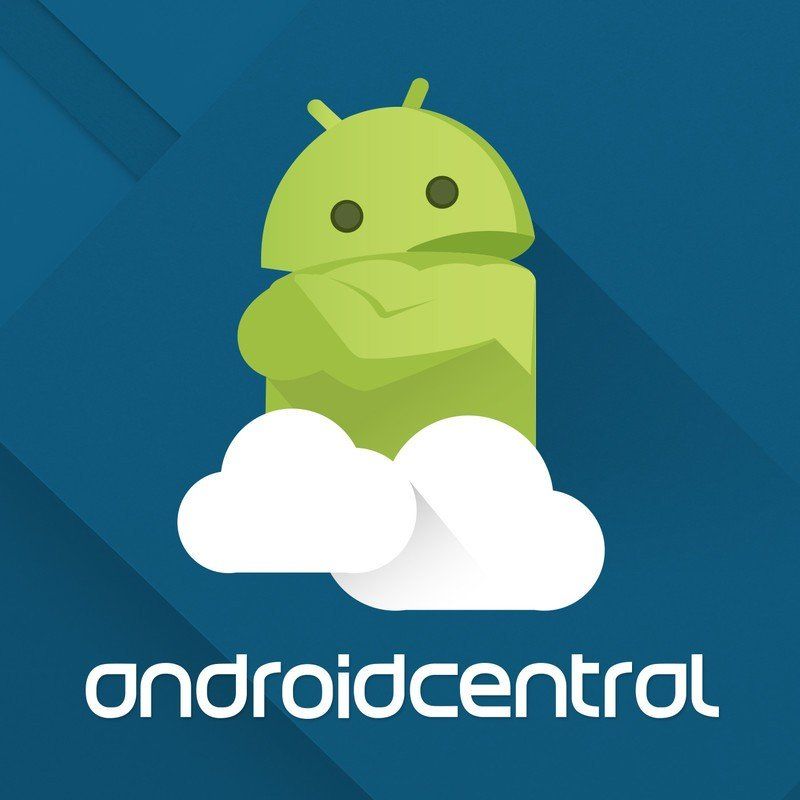 Every week, the Android Central Podcast brings you the latest tech news, analysis and hot takes, with familiar co-hosts and special guests.
Oh man I can't wait for this to hit the amazon store! I loved those games on my iPhone and have missed killing zombies as of late!

"Our relationship with Amazon is pivotal to PopCap's overall strategy in bringing a growing roster of mobile titles to the ever-widening base of smartphone users," No that's a complete lie. The amazon App store is in 1 country and the Android Market is in 131. It should say "Our relationship with Amazon is pivotal in lining PopCap's pocket with extra money at the expense of our international fans."

I agree with @daveloft. The Amazon App Store isn't available in Canada. So, now I have to wait extra long for this? This is stupid

I'm sure the apk will be online day 1. And technically since it will be free on Aamazon that day it wouldn't be stealing. ;-)

Actually, yes it would be stealing. The developers still get paid for their app when it's the free app o the day.

Well, I think when a vendor decides to distribute their app exclusively through a channel that excludes markets, then technically they aren't losing anything as it's impossible for people in those markets to pay for the item.

popcap has been promising android for WAY too long. good thing it's free, cause I wouldn't be able to support them otherwise.

So, having to wait suddenly devalues the game? I don't understand the logic that this game would have been worth $2.99 months ago, but not now because you had to wait.

You don't understand how pricing works in the game industry do you? Halo 3 was $60 at launch. It can be had for probably $15 or less now.

i gather from the release, that its only exclusive to the appstore for two weeks...then it'll be in the market...but i will be picking them up from amazon on their free day

After playing plants vs zombies for 124 hours on the pc i look forward to having it on my phone.

Hope Amazon is paying them well because I will not be downloading this due to it being on Amazon's market only. They will have to make a good amount of money to make up for the people not buying it until or if it is ever released on the proper market. And I live in the US.

I admire your foolish noble gesture....kind of.

So, will these come in "HD" versions for the tablets? There sure is a lack of good tablet optimized apps right now. I'm fairly disappointed.

I am so looking forward to this. I bought the game for my iPod touch over a year ago and would love to throw it on my Atrix.
I will be picking it up on its free day.

So with Mini Squadron, Fruit Ninja, and now PvZ i'm going to screwed when it comes to my down time.

I absolutely LOVE the Amazon Appstore & have gotten some GREAT free apps on there. SwiftKey Keyboard
FlexT9 Keyboard
Business Calendar
Fancy Widget Pro
Doodle Jump
Fruit Ninja
Gentle Alarm
PicSay Pro
Soundhound Infinity
Trillian
TuneIn Radio Pro
Wave Launcher
X Construction Those are just my favorites. I don't use them all & uninstall many of them after "purchasing" them, but the good thing is that I can reinstall them anytime on my current or any future Android device.

Your not guaranteed to be able to install them on future devices. Unlike the Android market it's up to the developer to decide how many devices it can be installed to. So one, two or three devices down the line you may run into that limit.

No problem. At the rate Android phone technology is progressing, I'm sure 3 devices down the line my phone will be a neural implant anyway. :-)

You are wrong... Amazon's TOS states all apps are locked to your account, and can be installed on any of your devices.

I haven't been able to download not one thing from amazon app store. Always says download failed. What gives??

Did you enable "Mobile 1-click ordering" on your Amazon account?

Here...it sounds like you need to read the installation instructions: http://www.amazon.com/gp/feature.html?docId=1000626391&ref=mas_gs&tag=ha...

I did all that. im already installed. also installed the 1 click thing, and I have a valid card on my amazon act although I don't know why that matters if I only download free alps. but still reads fail

I can't even download free games. Always says download failed.

That's because you didn't sync your device to the Amazon Appstore. Please see the above link. Also go online (preferably from something other than your phone) & check your Amazon account to make sure your phone is registered there too. You will see a link to enable "Mobile 1-Click purchases". I assume you have a valid credit/debit card assigned to the account & live in the United States, right?

got it. thanks dude. I didn't have credit card on it. been waiting for plants v zombies for a long time
Android Central Newsletter
Thank you for signing up to Android Central. You will receive a verification email shortly.
There was a problem. Please refresh the page and try again.