Samsung Galaxy Z Flip 5 hands-on: All eyes on the flip
It's the face you'll love to touch.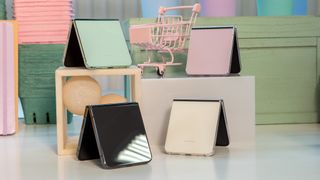 (Image credit: Nicholas Sutrich / Android Central)
Of all the devices announced at Samsung Unpacked this July, the one most people will likely give a flip about is the Galaxy Z Flip 5. But that's not just because of the flip form factor — although that does seem to be the preferred foldable phone style for the masses — it's also because of the new cover screen.
When folded closed, the front of the Galaxy Z Flip 5 sports a nice big 3.4-inch mostly square display, making it three times as large as what you'll find on the Z Flip 4. But this isn't just a bigger version of the Flip 4's display. It also serves several new functions that'll ensure you use more of the cover display than ever before.
But that's not all this year. Samsung is also introducing a brand new hinge design that folds completely flat and, as a bonus, no longer makes that unnerving crackling noise when opening or closing it. That's all without sacrificing the previous model's water resistance while offering minimal dust resistance, too. Plus, it starts at the same $999 as last year's model.
Ready to flip?
Samsung Galaxy Z Flip 5: Falling in love with the cover
You shouldn't judge a book by its cover, but the same can't be said about a folding phone. This tiny book-like phone has a cover that you'll never want to stop using, and that all starts with the new size. At 3.4 inches, it's large enough to be able to competently use lots of apps, make calls, send texts, and do so much more.
The cover display is only 60Hz — while the inside display remains a 120Hz panel — but I never felt like it was weird going from one to the other because of the difference. Instead, I was focused on how easy it was to get things done, thanks to the upgraded size.
If there's any one single reason to preorder a Galaxy Z Flip 5 this year, it's the cover display.
Swipe to scroll horizontally
| Category | Samsung Galaxy Z Flip 5 |
| --- | --- |
| Display | 6.7-inch Dynamic AMOLED 2x, LTPO (1-120Hz), 2640 x 1080 resolution, 22:9 aspect ratio, 1,750 nits peak brightness |
| Cover display | 3.4-inch AMOLED, 60Hz, 720 x 748, 306 ppi |
| Chipset | Snapdragon 8 Gen 2 for Galaxy |
| Protection | Armor Aluminum frame, Gorilla Glass Victus 2 (cover display), PET screen protector (inner display), IPX8 water and dust resistance |
| Memory | 8GB |
| Storage | 256GB or 512GB |
| Rear Camera 1 (main camera) | 12MP, ƒ/1.8, 1.8μm, 83-degree FoV, OIS, Dual Pixel AF |
| Rear Camera 2 (ultra-wide camera) | 12MP, ƒ/2.2, 1.12μm, 123-degree FoV (ultra-wide) |
| Inside Camera | 10MP, ƒ/2.2, 1.22μm, 85-degree FOV |
| Battery | 3,700mAh (dual 1,850mAh batteries) |
| Charging | 25W wired charging, 10-15W fast wireless charging 2.0, 4.5W reverse wireless charging |
| Weight | 187 grams |
| Dimensions (folded) | 3.35-inches tall x 2.83-inches wide x 0.59-inches thin |
| Dimensions (unfolded) | 6.5-inches tall x 2.83-inches wide x 0.27-inches thin |
| Colors | Mint, Graphite, Cream, Lavender |
| Samsung.com exclusive colors | Gray, Blue, Green, Yellow |
As with the Flip 4, the Flip 5's cover display relies mainly on widgets to get the job done. By default, nine widgets are enabled and run the gamut from clocks to weather reports, information dashboards complete with battery percentage and stock tickers, step counters, alarms, your calendar, and even ways to quickly manage any Bluetooth devices currently connected to your phone.
Image 1 of 6
Long-pressing on a widget will bring up a carousel of available options, letting you change the order and, in some cases — like with the clock widget — you can even change the style of each widget to better match your style.
Because of the size, you can even type full messages on the screen comfortably without having to open the phone. Right now, only Samsung Keyboard works but Samsung told us that it's working on adding more options soon, like GBoard.
I was amazed at how comfortable it was to type on this display, and it actually felt more ergonomic to use it as a way to reply to messages than to open the flip and use the larger display.
Samsung provides a new widget for use on the Flip 5's larger screen that lets you use full apps on the cover screen. While it only supports a few apps out of the box, the Good Lock app will allow you to open that up to any app.
You can technically already use any app on the Flip 4's cover screen, but it's simply not practical for most apps because of the size.
That's at least a few more steps than it takes to use any app on the Motorola Razr Plus' cover display, but it's still nice to have the option, especially when it doesn't require any kind of messing around with custom ROMs or software.
It's a very good thing that Samsung offers this workaround because, as of launch, there are only a small handful of apps that "officially" work on the cover screen.
Image 1 of 3
Just as on the Razr Plus (2023), apps running on the Z Flip 5's cover screen will scale down to fit the square aspect ratio. As you might imagine, this will work better for some apps compared with others. Instagram, for instance, doesn't work well on this display because it's an app designed for vertical displays and just doesn't scale well.
Adding an app to the cover screen will keep it as a dedicated widget, so you can continuously add app widgets and select favorite apps to keep them pinned instead of having to launch them every time.
While it could get confusing and convoluted to try to swipe between lots of widgets — horizontal grids are notoriously inefficient for multitasking — Samsung has an excellent alternative that I really loved: a multitasking grid.
A simple pinch gesture will instantly bring up this grid of nine thumbnails and you can vertically scroll through the grid to reveal all the widgets you've added to the cover screen. It's here that you can also more quickly adjust the widget order or instantly move between apps without having to swipe.
The irony here is that the small cover display on the Z Flip 5 somehow has better multitasking capabilities than stock Android's garbage multitasking UI.
One of my favorite little differences between Samsung's foldables and other brands' foldables is how Samsung handles the usage of a single display. If I start my experience on the cover display and want to "tent" the phone to take a picture, it keeps the experience on the cover display.
Other foldables tend to switch to the inside display the moment the hinge gets opened, and that's a pretty annoying experience. Samsung seems to have figured out a nice user flow here and tends to stick with what the user intends more often than not.
Samsung Galaxy Z Flip 5: A flatter, more durable hinge
Like most years, the latest Galaxy Z Flip sports a brand-new hinge design. That's the nature of any fledgling technology, and, true to form, this new hinge is a huge upgrade from even the Flip 4's improved hinge.
Not only is the hinge a tad smaller and doesn't protrude from the back of the phone as much as it did on the Flip 4 when folded closed, but it also folds completely flat this time around. That results in a slimming down of a full 2mm, making the Z Flip 5 just 15.1mm when folded closed.
This makes the phone not just look sleeker since it's no longer that slightly awkward wedge shape, but it also fits in pockets and bags better than ever. Considering that's a huge part of Samsung's marketing, it's definitely an important factor to consider.
The new hinge also folds the glass differently than on the Z Flip 4. Instead of an acute, harsh angle, the glass is now folded into a waterdrop shape inside of the hinge when closed. While the glass and PET screen protector are identical to last year, this new folding design could help prevent random screen breakage.
The Flip 4 wasn't plagued by random screen breaks en masse as far as we are aware, but this new design should help prevent even more of them, in any case.
In addition to that, this new hinge doesn't creak and crackle like the old ones, which adds a lot to the durability factor. There's nothing more cringy on a folding phone than hearing it make all kinds of awful noises when you open or close it.
Besides that, the feeling of opening and closing a Z Flip 5 is second to none. While there are many flip-style foldable phones on the market, none feel quite as good to open and close as Samsung's hinge on this phone.
There's something uniquely tactile about it, and it also stays firm at any angle. Some other foldables do this, but Samsung's still feels best.
I just wish they had rounded the edges of the phone because the flat sides still make it slightly more difficult to grab than the rounded edges of the Motorola Razr Plus, for example.
Image 1 of 3
As you can see from the images above, the crease now folds at a much more gradual angle instead of the sharp angle of the Flip 4. This hinge, unfortunately, doesn't seem to do much about hiding the crease when the phone is open, however.
On the bright side, Samsung told Michael Fisher that a new "shock absorptive layer" is present under the display, which should help solve some durability issues long-term.
Along with hinge and crease improvements comes a brighter display which now sports the same 1,750 nits peak brightness as the Galaxy S23 Ultra.
That's particularly important on these foldables because the PET (plastic) screen protector on the folding display is more reflective than glass, meaning you need more brightness to overcome the shine.
Samsung Galaxy Z Flip 5: Everything else
With any annual phone release comes some of the usual upgrades. This year's phone sports a newer processor than last year's, and with that, the extra processing power and onboard features allow the Z Flip 5 to do some special things that the Flip 4 can't.
Samsung tells us that the camera, for instance, now features more overall detail and more accurate skin tones, thanks to the AI processing capabilities of the Snapdragon 8 Gen 2 for Galaxy chipset inside.
This is something we'll need to test in the review, but I wouldn't expect any drastic changes given that the camera hardware is identical between the Flip 4 and Flip 5.
The Snapdragon 8 Gen 2 processor will also benefit Z Flip 5 users in many other ways. In addition to being roughly 30% faster than last year's processor, this one is also even more power efficient. That's good since the battery is the same 4,400mAh size as the Flip 4, and the charging speed is the same 25W as that phone, too.
In any case, users will likely get better battery life out of the Flip 5 simply because the cover screen is now useful for more than just simple notification checking. I'm willing to bet lots of people will find themselves using the cover display far more often, leading to battery life savings since that screen is both smaller and only 60Hz.
Samsung is offering the same software update with this phone as they do with all phones: four major OS updates plus five years of security updates. That means the Flip 5 will see Android 17 plus an additional year of security updates before it's retired.
There's little doubt this will be the best flip phone of 2023, especially with all the little improvements Samsung has made with the cover screen and behind-the-scenes camera processing. It's also easily the most exciting product of Samsung's Unpacked this July, which makes it easy to recommend as a preorder for folks upgrading this year.
Get the Android Central Newsletter
Instant access to breaking news, the hottest reviews, great deals and helpful tips.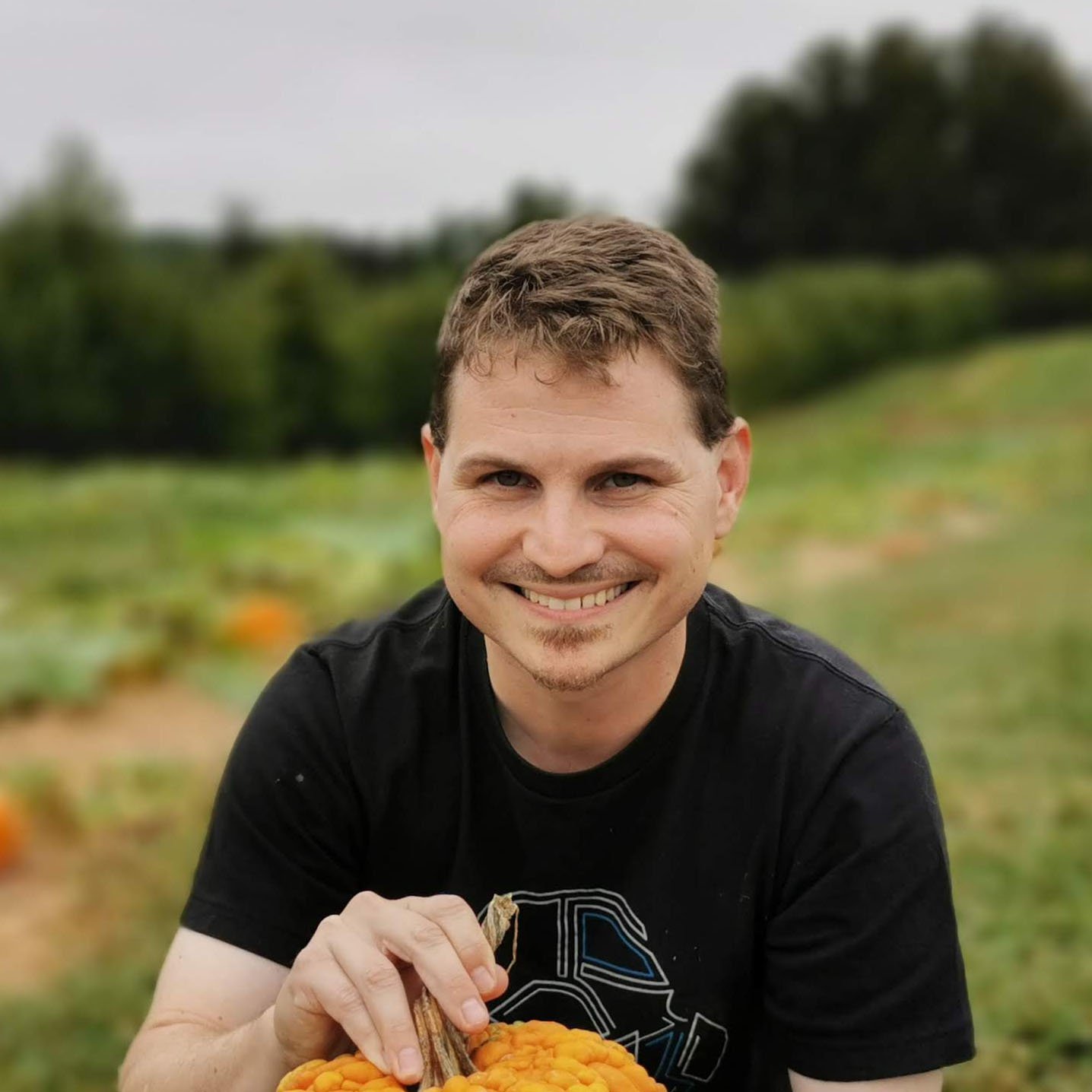 Senior Content Producer — Smartphones & VR
Nick started with DOS and NES and uses those fond memories of floppy disks and cartridges to fuel his opinions on modern tech. Whether it's VR, smart home gadgets, or something else that beeps and boops, he's been writing about it since 2011. Reach him on Twitter or Instagram @Gwanatu