Outriders for PS4 & PS5: Known bugs and launch issues, and how to fix them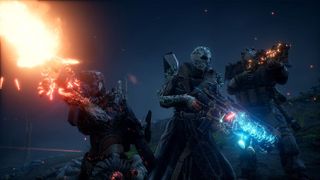 (Image credit: Square Enix)
Square Enix and People Can Fly's sci-fi shooter Outriders has released for PS4 and PS5, with a demo still available to download (a pretty lengthy demo, at that). If you've hopped into the newest title — which also happens to be free through Xbox Game Pass — you may have ran into some issues already. While no game is without its faults — especially one that relies on servers — they should be noted all the same so that the developers can get to work on fixing them.
We've compiled a list of major issues that people are experiencing, including any workarounds that people have found so far. One major issue you'll probably see a ton of: server disconnects and inventory wipes.
Outriders Known bugs and how to fix them
Inventory wipes
This may be the worst one of all. It's unclear why it happens, but you may randomly lose all of your hard-earned items and accolades, wiping dozens of hours of progress in an instant. This issue is currently the top priority for the developer to get it fixed.
People Can Fly is "continuing to look into all available avenues for restoring as much lost gear as possible to those who experienced an inventory wipe." The restoration should be a one-time event taking place on a specific day in the coming weeks, but the studio does not have a firm date. It hopes to restore Epic and Legendary gear. All of your other gear may be lost forever, unfortunately. Any gear that's been restored may not have the exact specs as those lost, either.
The studio also can't guarantee that it will be able to restore these items at all.
Server disconnects
You may be experiencing intermittent server disconnects, and that's common for an online game during its launch window. People Can Fly has already identified one culprit behind the issue and implemented a fix, but that doesn't mean more won't pop up as people flood to the servers.
The only way you can fix this? You just need to wait it out — though you can always try troubleshooting your internet connection on PS5 if you think the problem is on your end.
The studio is still continuing to investigate server issues in Outriders, so sit tight. This is no surprise for a multiplayer game at release, even if it's disappointing. And you can't hop onto a new console or your PC and hope for the best. Server issues are persistent across all platforms at the moment.
It's also possible that you may be unable to connect to the server on any characters affected from an inventory wipe. There isn't anything you can do at this point except wait for a patch. Characters not affected by the inventory wipe should be able to connect somewhat reliably.
PS5 and PS4 cross-play disconnects with PC
One of the biggest issues that players are reporting right now are frequent disconnects when trying to cross-play between console and PC. Apparently there was a desynchronization between the PC and console code that resulted in a backend mismatch that would kick players out if they were in a multiplayer game. The studio is aware of the issue and is working on a fix, but unfortunately the patch will not come today and it does not have an ETA on it. Rest assured, though, it is a priority for People Can Fly.
Though this affects cross-play between PS4/PS5 and PC players, you can still play between PlayStation and Xbox just fine. In the meantime, automatic matchmaking between consoles and PC has been turned off.
Game crashes
Fix: In this instance the fix may be as simple as checking the game for updates and ensuring you have the day one patch downloaded.
Fix: To fix this, place your Hell's Rangers items in your stash before you turn in the quest. You can take them back out and equip them once you've received the reward. Some players have also noted that having legendaries could be causing this crash as well, so add those to your stash too if it keeps happening.
Fix: Square Enix is looking into the issue but offers no solution at this time as it appears to happen randomly.
Fix: This bugs appears to be related to the player's language. Set the language to English to progress this area and then switch it back to your preferred language.
Stuck at signed in
Fix: Closing the game and rebooting it entirely should do the trick, though some have even reported that just waiting several minutes will get you past the "infinite" loading.
Another fix seems to be performing a full cache clear on your console. This is done by turning it completely off (not in rest mode) and unplugging the console for a few minutes.
Locked combat doors
Players may find that doors and transition areas may continue to be locked even after all enemies in an area have been defeated. To try and fix this, run back to the other side of the combat area. Enemies that may have been glitches behind objects or stuck in the geometry will attempt to follow you. Kill them and you should be able to proceed.
Stuck joining/loading game
If you're having problems joining a game, specifically getting stuck around 80% or just getting a spinning logo, People Can Fly have a suggestion for you.
Potential workaround for anyone who has an issue joining a game (getting stuck at 80%) or getting a spinning Outriders logo.

From the lobby, do not select "continue".

Instead: Select a starting point and acknowledge, then launch.Potential workaround for anyone who has an issue joining a game (getting stuck at 80%) or getting a spinning Outriders logo.

From the lobby, do not select "continue".

Instead: Select a starting point and acknowledge, then launch.— Outriders (@Outriders) April 4, 2021April 4, 2021
As the tweet says, instead of trying to select continue, just select a starting point, acknowledge, and then launch. This isn't guaranteed to work, but it should help you progress from the lobby.
UI/HUD disappears
While you can turn the HUD on and off in the game's settings, players have found that it sometimes doesn't show up even when it's toggled on. Return to the game's lobby and reload the game to try and fix this. Reddit user Ossorin also gave their workaround that seems to have worked for several people:
In the lobby, disable all the interface options.
Enter the game.
Activate the interface options in-game.
What issues have you encountered?
Have any more issues you've encountered? This isn't an exhaustive list, but these are the most pressing that we've seen players report. For a full list of bugs and issues, you can keep track through this Reddit thread.
A lot of people have already been praising the game, so hopefully, when these fixes are in place it can earn a spot among the best PS5 games out there right now.
Co-op
Welcome to the world of Enoch
Gear up and use your supernatural abilities to take out every threat in your way — alien and human alike. Team up with friends or go it solo to save humanity as it attempts to start anew.
Be an expert in 5 minutes
Get the latest news from Android Central, your trusted companion in the world of Android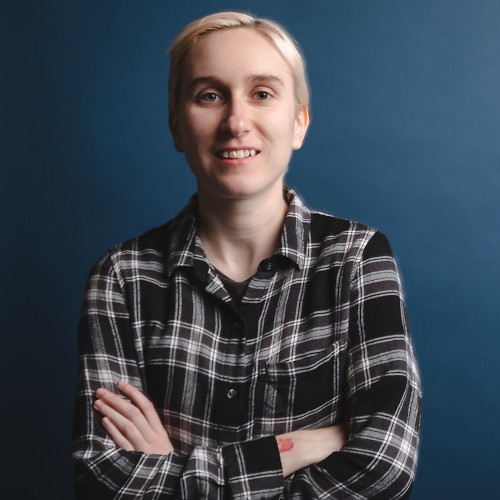 Games Editor - PlayStation, Android, VR
Jennifer Locke has been playing video games nearly her entire life. You can find her posting pictures of her dog and obsessing over PlayStation and Xbox, Star Wars, and other geeky things.