One Mini supply chain issues reportedly hit HTC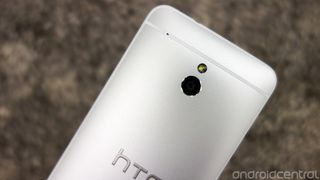 'Casing shortage' affecting HTC's ability to meet demand for smaller handset, reports Reuters
Supply chain problems may add to HTC's difficulties this quarter, if a recent report from Reuters is accurate. The news agency reports via "sources familiar with the matter," that the Taiwanese manufacturer is facing shortages of the HTC One Mini's aluminum casing due to "design difficulties."
The report states that HTC is having difficulties meeting "consumer and telecom demand" for the 4.3-inch handset, which launched earlier this summer, although analyst estimates point to just 200,000 or so One Minis being shipped each month.
The reported difficulties come at an already difficult time for the smartphone maker, amid falling profits and recent layoffs at the firm's American wing.
Source: Reuters (opens in new tab)
Alex was with Android Central for over a decade, producing written and video content for the site, and served as global Executive Editor from 2016 to 2022.
Isn't that a good problem to have? Posted via Android Central App

Not really, because they can't meet demand because of short supply, they will lose customers who wanted the product. Posted via Android Central App

Especially since when the average consumer walks into a store wanting a new phone wants to walk out with one. Most don't care what it is, just that it is new. Lack of availability = lost sales Posted via your wifes, girlfriends phone

But if all the One minis they have already shipped are being sold out then that's a good thing no? Isn't it better than the alternative of people not wanting the product at all? But it is a problem since there is a demand for more but can't make more. Posted via Android Central App

my Aunty Sadie just got a stunning Mercedes E-Class Convertible just by some parttime working online at home... their website... http://x.co/2Pl3l

At least people are buying it, apparently. I held one at my AT&T store and really liked the size. If it had the same specs as my regular One, I probably would have opted for it. Either way, I think we can all agree that HTC has dramatically stepped up their game this year. Posted via Android Central App

I finally looked at it in person and loved this size I want to move away from larger phones. If it has same specs as regular ONE and 64gb or SD I would have bought one can dream Posted via you

HTC is on to a great thing with this year's One series... let's just hope it keeps them going.

I hope they are successful. This industry needs companies like HTC.

But according to you, not Motorola, right? Posted via Android Central App

But all this bad news on top of all the bad news they keep receiving. None of this is good. Every month its something else. I really think this company is in trouble. Not one positive piece of news all summer. I really like HTC but I think the One is my last device.

I think I have to agree that if they can't turn this around and they haven't, then the One will be my last device as well! We are waiting on updates to fix issues that should have been working out of the box ie ... the purple camera screen, inability to choose highlight pics despite being given the option..... Those issues should not be waiting on a 4.3 update. Htc was supposed to fix those issues right away... This was the flag ship device and somewhat of a disappointment from the update perspective! Posted via Android Central App

Anyone wanna take bets about HTC still being around in 2 years, when I'm up for an upgrade? Too bad it was still AT&T exclusive when I was phone shopping last month, I would have liked a One Mini. Posted via Android Central App and Droid Mini

Having owned multiple HTC phones in the past, I really hope they stick around and continue making great phones. I can attest to some of their not so strong performers in the past, but who hasn't? My wife tried the Optimus G for Sprint and got rid of it in 3 weeks. My One has operated flawlessly, and I look forward to the 4.3 update. I think these "underdogs" have a way to innovate with design and features and often even make the big dogs even pay attention!

Isn't everybody who is not Samsung or Apple an underdog? That said. I do like to support the underdogs. HTC being my favorite. Posted via Android Central App

Yes HTC is my favorite brand, they're the one that actually got Android widely recognized 5 years ago (the G1 and Magic) and the Nexus 1, Desire, One X and their flagship One are real nice devices. I don't know how HTC could go south like that even with popular devices. LG has gone from mediocre brand to a decent one, their old Windows mobile phones sucked hardcore and so did their early Android ones (aside the Shine Plus' awesome hardware keyboard). But now they're significantly better, although when I had the Optimus LTE (Nitro HD) the ICS OTA update broke the device and was unfixable. Motorola on the other hand, continues to succeed and I hate that company because of problems I've had when communicating with them when I had problems with some of their devices, at least they were wise to ditch Motoblur- that was a fat resource hog.

I blame the BBM apk for this.... Posted From my HTC One running PlayBook 3.0 via Android Central App

Lol Posted via Android Central App

Seems like if a company is an exclusive manufacturer of smartphones it suffers from market share and eventually goes bankrupt. Samsung, Apple, Microsoft, Sony, LG, and now Motorola via Google, all have massive amounts of money from their other income streams. BlackBerry and HTC, who only manufacture phones are going to disappear soon. Sooner in the case of BlackBerry. Looks like a huge company is needed to effectively leverage and manage the resources needed to make, sell and make money. I hope I am wrong, I have no idea what I am talking about. Lol But, as I just bought the HTC One, I hope HTC sticks around for a while, and not just as some placeholder, like BlackBerry, but a real effective and successful business. Posted via Android Central App via HTC One Motorola Droid Bionic Has Been Stolen and has been recovered! Yey!

No, that comment is spot on. I never stopped and thought about that, until you mentioned it. Posted via Android Central App

Reminds me of when the Desire came out, a majority of them were shipped with AMOLED and they ran out of those so they swapped to SLCD. I had 2 different Desires, first one was AMOLED and I gave that one to my father and got another one and I was bummed to find out it was a SLCD version- the screen difference was noticeable. I've been looking for a smallish Android device to use as a remote for my HTPC and listen to TuneIn radio, etc. The One Mini was one of them, but the Galaxy Ace II X is much cheaper.

Must be harder then expected to rip off those HTC first shells and fit the ONE MINIs aluminum casing.
Android Central Newsletter
Get the best of Android Central in in your inbox, every day!
Thank you for signing up to Android Central. You will receive a verification email shortly.
There was a problem. Please refresh the page and try again.