Nova Launcher 7 has been completely rewritten — here's what's new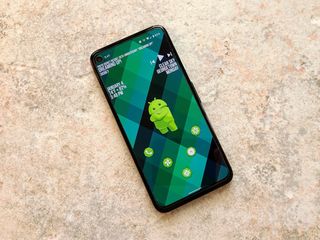 (Image credit: Ara Wagoner / Android Central)
Nova Launcher remains one of the most popular and prevalent Android Launchers around, and while it's certainly feature-packed, that also means the launcher was getting kinda big and bloated, which is when its time to make a drastic change and trim things up. What's driving that change this time is Nova rewriting itself around Launcher3 rather than the deprecated Launcher2, a change that has been needed for a couple of years now.
This is a big update and it's not quite ready for the whole world yet — that's why it's starting with a beta test through the Nova Launcher Discord channel — but it's in pretty good shape so far from my experience with the beta. Most Nova features are staying the same or improving with the switchover from the Launcher2 base to Launcher3, but there are a few features that are going away when this update pushes out to the stable channel. There's no ETA on when that might be, but I'd wager it's at least a month away.
If you prefer your changes shorthand, here's the changelog so far for the Nova 7 beta:
Radial folder icon layouts
Vertical paginated folder scrolling
Swipe Down action on icons (requires Prime)
Search bar and Tab Bar in drawer can be placed at the bottom
More Nova search window and bar options
Save APK popup menu action
Improved handling of reshaping icons in themes
Option to disable haptic feedback on expand notifications swipe
So, so, so, so, so, so, so, so many bug fixes
A new feature that seems small but could make a big impact is the ability to set different apps/shortcuts for when you swipe down from a home screen app instead of just when you swipe up. For instance, you could set the swipe up from your Phone app to bring up Google Meet for your morning video call instead and a swipe down to direct-dial your mom.
One area where we're seeing a lot of changes is the app drawer, and it starts with the elimination of horizontally-paged app drawers, at least in part. You can still use app drawer tabs and swipe through them horizontally, but each tab is now a vertically-scrolling list or grid rather than static pages you could flip through. For most, this isn't a big deal, but if you have your app drawer tab-sorted by category, rest assured you can still use your tabs, and now you can even set the tab carousel at the bottom rather than the top, making it easier to use on taller phones.
Source: Android Central
There are similar options for the search bar in the app drawer as well, and folders are getting new tweaks as well in both look and feel. I'm hopeful that more changes will come as Nova 7 makes its way towards a stable release — please, we need a central theming menu so I don't have to change colors in ten different places when I swap themes — but the changes we're seeing so far are very encouraging.
The new year is a great time to mix things up and try your hand at some theming and customization, and if you want to start that journey with a new launcher it's hard to beat Nova Launcher. After all, there's nothing that makes an old phone feel like a shiny new phone quite like a new launcher and home screen theme.
Get the Android Central Newsletter
Instant access to breaking news, the hottest reviews, great deals and helpful tips.
Ara Wagoner was a staff writer at Android Central. She themes phones and pokes YouTube Music with a stick. When she's not writing about cases, Chromebooks, or customization, she's wandering around Walt Disney World. If you see her without headphones, RUN. You can follow her on Twitter at @arawagco.
Any support for Z Fold 2 with 2 screens ?

I currently use Nova Launcher on the Fold, used to use Action Launcher but it didn't handle switching between the two screens very well so I went back to Nova which handles it fine.

I thought there was a way to include the google feed inside of Nova already. I would assume that wouldn't go away.

Nova does support Google Discover, you need to download the Nova Google Companion apk to enable it.

Thx. I know about that way, but I thought they added it maybe in the new version without this "workaround" 🙂

Would LOVE the ability to have a different wallpaper on each screen!!

Playstore: Multipicture Livewallpaper
https://www.androidcentral.com/e?link=https2F2F... A little old "styled" but still working great.

anyone know if the issue around system gestures for back & home have been resolved? I know that for a long time Android didn't support their use by third party launchers.
I had to stop using Nova because on a choice between custom launcher and the system gestures, I found the system gestures more useful.

I'd like to know this as well. I used to love nova, but quit using it since I couldn't use the default android gestures on my pixel 4a5g.

3rd party launchers have been working with gestures since the release of the December 2019 security updates. I have been using it on the Essential phone since then.

It depends on your phone. The chances are most people aren't using an Essential PH-1.

System gestures were resolved for quite a while. But after the last two Android Updates, they got botched again. Now we're back to them resolving themselves a couple days use after an android update. But each android update kills it for a couple of days. It's been driving me crazy lately. We wen a good 1 1/2 years of full support, and then it just all broke again. It really chaps my hide when I use a system gesture, and it dumps be back into the default google launcher, then have to press Home to get Nova back. Thankfully after using your device for a couple of days, suddenly it "seems to forget" that it has the Google Now Launcher also installed, and goes back to working normally fully with Nova.

It's about time. Switched to Lawnchair earlier last year because it's based off the cleaner, more stable base from Launcher3 aosp. But they've since stopped updating it. Now's a good time to finally switch back.

There's an FAQ that answers a lot of what's being asked here in the Discord link. Running it now. I'm bummed about losing the horizontal app drawer. Seems like something the didnt need to get rid of. Oh well.

Hopefully they'll find a way to bring it back. I personally prefer a horizontal, paginated app drawer.

Really getting my ten pence worth from Nova launcher. I'll have to throw them a few quid if i don't hate the update lol.

I have a Huawei p10lite and I see these launchers and wonder what the advantage of them over the one that is on my phone. I think it is just more bloat.

Oh man I might have to check out Nova again. I've been on Action Launcher for a long time and it's had many of these features for years lol. I haven't used Nova so I am completely willing to be wrong on this, but are they JUST NOW bringing vertical scrolling to the app drawer? I feel like Samsung is the only one who's still been doing horizontal since forever.

I was able to get vertical scrolling for years using nova. It took a lot of tinkering to get it to work.