Nougat is officially rolling out for the Verizon HTC 10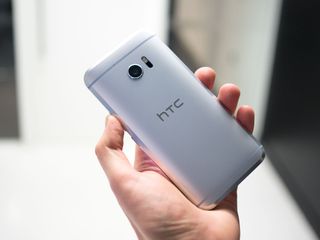 Verizon HTC 10 users, feeling a little left out? Everyone else, including T-Mobile and Sprint, have received their update to Nougat. The good news is that today is your day, as Verizon has started rolling out the update to Android 7.1.
Here's the changelog (opens in new tab), straight from the source:
You should be receiving the update automatically in the next few days. If not, Verizon suggests using its software upgrade assistant tool, though you could also check under the About Phone option in the settings panel for an official update.
Get the Android Central Newsletter
Instant access to breaking news, the hottest reviews, great deals and helpful tips.
Florence Ion was formerly an editor and columnist at Android Central. She writes about Android-powered devices of all types and explores their usefulness in her everyday life. You can follow her on Twitter or watch her Tuesday nights on All About Android.
7.1? The US unlocked version is still on 7.0???

The text that they quote says "Android™ 7.0 Nougat", so I'm inclined to believe that it's not 7.1. My unlocked 10 has been on 7.0 for months, but I've not received a security patch update since the January security patch.

This update contains the January security patch. My HTC One M9 from T-Mobile, which came earlier with Nougat, has the February patches. What in the world?

Don't see why ppl expect Android updates from a phone thats not directly from Google at this point. Updates yeah but not full Android updates

Because Verizon promised 7.0 when the phone was released

Holy **** finally. Praise the heavens.

Manually updated mine last night. Info: ran into a matter of Play Store basically "not working" after the update. FIX: clear cache data for both Google Play Services and Google Play Store, then reboot phone.

Also had to unpair and re-pair all my bluetooth devices.