Nokia updates its HERE offline maps data with 'millions' of changes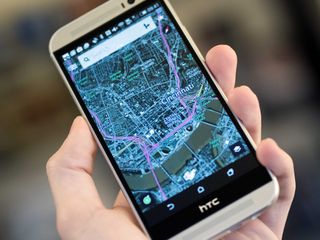 Even as Nokia is reportedly thinking about selling its HERE maps division, the company continues to offer updates to its HERE maps apps. Nokia has released a major new offline maps update for its Windows Phone, iOS and Android apps.
Nokia states:
In particular, a number of African countries now have "much more detailed maps" as part of this update. In addition, the depiction of public transit maps has been improved in a number of cities in the Americas, Europe, Australia and New Zealand.
Source: Nokia
I thought support for this was going to be ended by Nokia? Posted via the Android Central App

What on Earth made you think that? Posted via the Android Central App

Nokia reportedly discussing the possible sale of its HERE maps division http://www.androidcentral.com/nokia-reportedly-dicussing-possible-sale-i... Posted via the Android Central App

What's weird is I can't get the US Female voice. It shows UK male and female, and US male.

That disappeared for me in the previous update. I miss it... the UK female is way too bossy.

It helps if you imagine her in a dominatrix outfit.

All I hear is the wife...:( Posted via the Android Central App

I kinda like that... --- This message brought to you via the sarcasm keyboard available for download at the Google Play Store.
LG-G2 on Lollipop.

Always been the best mapping services Posted via the Android Central App

No update in Play store yet... Posted via the Android Central App

You download the updated maps from within the app. Posted via the Android Central App

Thank you. I just tried that, but don't see an update option. Posted via the Android Central App

When you open the app, it was in the notification bar. You have to have the maps downloaded already. Posted via the Android Central App

Ah ok, I just use it like Google maps, haven't downloaded anything yet. Thx for clarifying. Posted via the Android Central App

Nokia: You must not have a large market share in Japan, but i wish you would update your maps there. It's one part of the world where your maps have almost no data!

I'm gonna second this as well! I had to rely on Google Maps when I recently visited and while it worked well, I had to rely on constant data usage to get any use out of it. HERE was the first thing I checked when I was headed to Japan... then I realized it was entirely useless!

Hi this is Pino of the HERE team. I hear you guys, I was recently in Japan too and I couldn't rely on our maps. We'd love to include Japan, but we haven't napped the country yet. Stay tuned.

Hi Pino! Thanks for the response! I look forward to future HERE updates.

I saw the thumbnail for the article and questioned "Why does that look like Cincinnati's s**** interstate junction?
Upon further review... Cause it is lol Posted via the Android Central App

Ugh... Here. We were in Canada last week, and I had downloaded the Quebec maps in anticipation of no internet conntection. Guess what? You ALSO have to uncheck use data, or you can't get the damned thing to work. And you can't even get to that menu unless you're connected. Utterly useless. Then, when we got connected (Yay Tim Hortons!) and unchecked the stupid little ticker, it still didn't function well. Fortunately, I was a little paranoid, and had downloaded Maps.Me... It had pretty lousy routing (It required a human navigator, plus a driver), but it got us to our B&B at 9PM at night. Here would have left us stranded.
Android Central Newsletter
Get the best of Android Central in in your inbox, every day!
Thank you for signing up to Android Central. You will receive a verification email shortly.
There was a problem. Please refresh the page and try again.