Nest Hello doorbell now shows a March shipping time frame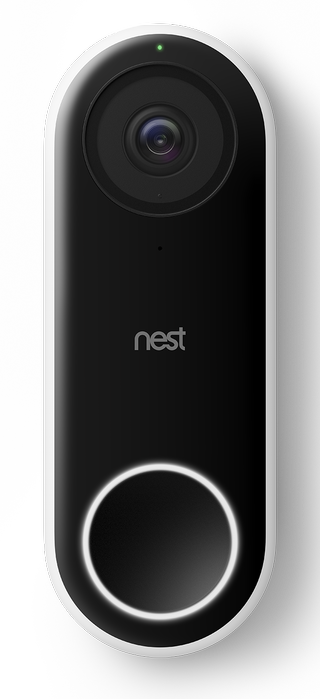 Nest Hello — the Alphabet-owned answer to the Ring Video doorbell (among other competitors) — is now slated to ship sometime in March.
The fine print on the Nest Hello preorder site was recently (and quietly, because on the internet no one can hear you scream) was changed to reflect the new shipping schedule. While a firm date has never been given, it previously said to expect it in February.
A slippage of a date that was never publicly nailed down in the first place? Maybe. But more likely is that Nest is just getting its ducks in a row. And it makes sense, as Nest also is offering a free Google Home Mini if you preorder by Feb. 20. That basically would have left a week beyond that for the connected doorbell to ship. And, so, the fine print has changed. (You might still see display advertising with the February time frame. Ducks are hard to wrangle sometimes.)
In any event, you can still preorder the Nest Hello for $229. As for when in March it'll ship? Stay tuned.
See at Nest (opens in new tab)
More: How Nest Hello can out-doorbell Ring
https://twitter.com/mdrndad/status/959035789341609984
Why does it cost so much to just add a tiny camera and tiny speaker to a doorbell then connect to wifi? Is that over simplifying the more obvious? many phones exist now with much more functionality, plus a decent camera, and they are less than this. I'd probably be able to rig an old phone with a doorbell app to the side of my door for $50. I'd be much more inclined to buy this for $99 or less, but $199 for Ring $249 for Ring Pro even $229 for Hello, just not going to go there.

Because hardware costs money to develop.
And hardware costs money to test.
And hardware costs money to produce.
And software costs money to develop.
And software costs money to test.
And software costs money to maintain.
And most folks don't want their doorbell to look like an old cell phone with a doorbell app taped to the side of their door. Plus, lawyers.

And that price is it? Or do I need to pay also monthly for the cloud which makes this doorbell really work.. and after 2or 3 years the service is cancelled?

The Yale x Nest lock is also slated to ship in March.

Will be interested in the reviews. And, not quite sure how to deal with the overlap with the nest camera I have at my front door. I'm sure the camera is better than the doorbell for the view I want but then paying 2x to capture overlapping pixels and sever side analysis isn't great either. Would really like an add-on that would be doorbell only that ties to an existing nest cam. That could introduce some new wrinkles but I think would be great if it could be done (especially where I can capture the face at the door pretty well already, and in fact for more time before the bell is pressed due to the camera angle vs where the doorbell is).

Hello, Is there any kind of smart Bell that you can use for several apartments in 1 building? Preferably to sent to the mobile phone of person living there to answer the bell . Thanks.

My issue is not with the cost of Nest hardware. The quality seems to justify it. My issue is that their cloud services are so damned expensive. Ring doorbells are $30/year or $3/month. Nest cams, and I'm guessing this will count as one, are $10/month or $100/year. Arlo is free. I want to have Nest hardware but I just can't justify the continuing expense.

2nd nest cam onward is $5 / month. Doesn't change your argument but fyi. I'm sure part of the cost comes from the high amount of storage and part from the server-side services.
Android Central Newsletter
Thank you for signing up to Android Central. You will receive a verification email shortly.
There was a problem. Please refresh the page and try again.