Mobile Nations podcast 17: Tasty hardware profits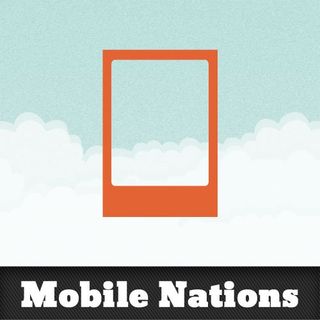 Kevin from CrackBerry.com, Phil from AndroidCentral.com, Daniel from WPCentral.com and Rene from iMore.com talk Google I/O, Windows Phone 8, WWDC, BlackBerry 10, 7-inch tablets, and media streamers. This is Mobile Nations!
Download directly: Audio | Video
Agenda
Google I/O 2012
Google Nexus 7
Google Nexus Q
Windows Phone 8
BlackBerry 10
Hosts
Feedback
Got something to say? Agree or disagree with something we said? Have something you want us to discuss on a future show? Don't just sit there yelling at the screen, dammit, let us know!
Credits
Music is pROgraM vs. Us3R by by morgantj.
Thanks to the Mobile Nations network of store for sponsoring this podcast, and to our fantastic live chat members for keeping us honest and making us smart!
Android Central Newsletter
Get instant access to breaking news, the hottest reviews, great deals and helpful tips
Rene Ritchie has been covering the personal technology industry for almost a decade. Editorial Director at Mobile Nations, analyst at iMore, video and podcast host, you can follow him @reneritchie on [Snapchat](https://www.snapchat.com/add/reneritchie), [Instagram](https://instagram.com/reneritchie), or [Twitter](https://twitter.com/reneritchie).
Google I/O only for showing off products? I think he was a little clueless when he said that lol, did he not see the vast amount of live streamed developer sessions (which I commend Google for streaming so many of them). Still some good discussions in this podcast :) I enjoyed it.

Rene made a comment about when there is the smallest update to Android the callers and forum members all want to know if it is coming and when to their phones. That is true Rene but those are a very small minority of phone geeks, 95% of all Android phone owners don't even know or if there are updates. They buy the phone for what it is not what it will be. Apple phone users love to throw this same old song and dance at Android and it means nothing but to the serious phone geeks.

Around 27 minutes, Daniel from WPCentral.com says "Nokia's never made a tablet"... and there's no one to correct him! Come on, guys! Do you seriously don't know that much? Nokia was on track with the first ARM touch screen tablets (NITs) since 2005, before it shrank them to phone size (N900, 2009) and later derailed completely and abandoned them...

I have some regrets, It's no up on iTunes yet.

I use Dogcatcher for my podcasts, Mobil Nations gives an error when it tries to update. I'm getting this same error on two different phones on different Carriers.

I got the audio podcast a couple of hours ago in Google Listen. Maybe you are trying to watch the video?

I use Doggcatcher too (since it is the best period)and it sometimes receives podcasts a little later than other podcast players, but it should work later...probably some sort of server error

Still having Error Message when I try to update Mobile Nations United podcast (video)
I have Dogcatcher on two Carriers on two different phones, SGS3 on T-Mobile and HTC Rezound on Verizon. All other Video Podcasts update without any issues, Mobile Nations United (video) is the only podcast that is having this problem.
Android Central Newsletter
Get instant access to breaking news, the hottest reviews, great deals and helpful tips
Thank you for signing up to Android Central. You will receive a verification email shortly.
There was a problem. Please refresh the page and try again.