Microsoft buys HockeyApp to help expand its support for Android app developers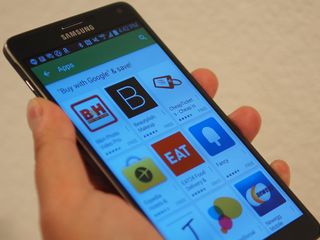 Microsoft has today announced the acquisition of Stuttgart, Germany-based company HockeyApp, which provides Android developers with detailed app crash reports, along with a way to distribute beta versions of those apps. The specific financial terms of the acquisition were not disclosed in the announcement.
This latest move is yet another example of Microsoft servicing app developers working on platforms other than the company's own Windows OS. Microsoft stated:
Source: Microsoft (opens in new tab)
Get the Android Central Newsletter
Instant access to breaking news, the hottest reviews, great deals and helpful tips.
MS has really been on a roll. Good to see MS focusing on various software platforms.

Why aren't these "Microsoft releases this for Android" and "Microsoft buys that for Android" articles being posted also at Windows Central? You're depriving me of a fun time seeing all the WP-fan(atic)s raging and screaming about this over there, John! XD

They have been raging on you since you said what you said about WP.
Told you to go to Android Central and take lagdroid with you. Such anger instead they should focus and promote the features that shine on WP like the photography threads and contest.

Are you actually following someone from WC just to troll about Lagdroid on AC? Posted via the Android Central App

I think he was talking about what the WP-fan(atic)s told me. He just cut the "They" from the beginning of the sentence.

Yeah lol Posted via the Android Central App

Ah. Ok Posted via the Android Central App

Nope Posted via the Android Central App

Cool. I get it now Posted via the Android Central App

LOL They think that their raging works on me...the poor fellows work under the assumption that I actually care about what they say or think I should do XD
And funny enough, I never said anything about WP that wasn't a deserved criticism. And they know that, that's why they rage.
I am not going to praise something that isn't worth praising (I've spoken against Material Design often too and I've said more than once that if I wanted minimalistic flat boring designs I would have stayed with WP which did that concept better. And I don't like Android any less because of that.). But what can ya do. Fan(atic)s will be fan(atic)s =P They'd probably also raged if I stated a fact: my Z3C doesn't lag while my 1020 and 930 keep presenting me with "resuming..." screens. lol

I stop responding at WC. Still read the article but got tired of the third place syndrome rants I read in comments. Too much hostility even within the WP ecosystem. Way worse than on AC. It's tamed compared. No one never allowed an opinion against WP. I miss WP and would go back but not until it's more refined in the app section and more options other than the recycled Nokia design language. Posted via the Android Central App

I was tempted to buy a WP this past week but too much bitching about apps and updates Posted via the Android Central App

I don't have any interesting in the the offerings. I still like WP, but I'll wait til the move forward more with W10 Posted via the Android Central App

Don't do it, I can hear them putting a bounty on you. Posted via the Android Central App

It's there! Posted via the Android Central App

Mobile first. WP second... Posted via the Android Central App

http://DevMate.com is a great replacement for all Mac Developers! :)

I think Microsoft has done a really good job of stepping it up and remaining/building relevance in a changing climate; recognition that their mobile OS isn't achieving widespread adoption (quickly, at least) and instead looking at ways to enable their services on other platforms is a positive change, a maturing that I wouldn't have believed 10+ years ago.