How to use MetroPCS Wi-Fi Calling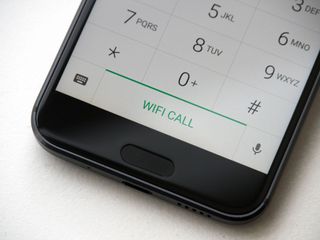 Wi-Fi calling is nothing new — it's been around on various carriers for years. MetroPCS Wi-Fi calling — just like many others — lets you make phone calls or send texts even if you have no cellular signal. Typically when you're out of service, you're out of luck. However, with MetroPCS Wi-Fi calling, you can still get through as long as you're on Wifi even if you don't have a solid signal.
What is MetroPCS Wi-Fi Calling?
It's as simple as it sounds. Wifi Calling lets you make calls and send texts over Wi-Fi networks, meaning that when your cellular signal is bad you can still communicate providing you have a Wi-Fi connection. This is helpful in low-service areas, inside buildings or anywhere your signal may drop out.
How do I get MetroPCS Wi-Fi Calling?
Wi-Fi Calling on MetroPCS is a free service that is included with your plan. Providing you have a phone purchased from MetroPCS, you can enable Wi-Fi calling in the settings and you'll be up and running in just a few seconds. If you're using a third-party device, you'll have to verify that the device does, in fact, support Wi-Fi Calling on MetroPCS as some may not.
How Do I Enable MetroPCS Wi-Fi Calling?
On your compatible Android device, follow these steps to enable Wi-Fi calling (steps may vary depending on your exact device)
Go to Settings
Go to More under Wireless & Networks
Tap WiFi Calling
Slide the WiFi Switch right to the ON position.
Select the WiFi preferred or Never use Cellular Network to turn on Wi-Fi calling
What Now?
That's all there is to it! You don't have to do anything else to setup or use MetroPCS Wi-Fi Calling. The free service will work over Wi-Fi and allow you to make or receive calls, or send and receive texts, without having a cellular signal.
If you run into issues you can always contact MetroPCS directly for help in getting setup and using Wi-Fi calling.
By day, Adam is a writer for multiple Future Publishing brands with over fifteen years of experience. He's expertly researched and written hundreds of articles ranging from mobile phones to mobile homes to baby mobiles. By night, he's a gadget geek, avid disc golfer, 80s nerd, cord cutter, cook, husband, dad, and memory collector.
Android Central Newsletter
Get the best of Android Central in in your inbox, every day!
Thank you for signing up to Android Central. You will receive a verification email shortly.
There was a problem. Please refresh the page and try again.