LeEco continues to expand beyond LeMall with new national retail partnerships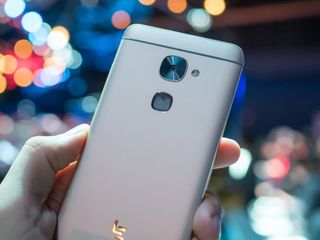 When LeEco landed in the U.S. last year, the Chinese technology company attempted to sell directly to American consumers by launching its LeMall e-commerce store, kicking things off with a with a flurry of flash sales to try and build a customer base quickly. It was... less than successful.
In 2017, LeEco began to pivot, selling its wares through more traditional retail outlets. First, it tapped Target to start selling the Le Pro3 and Le S3 on its website and then turned to Amazon to sell its phones and TVs.
Today, LeEco announced it's further expanding its national retail partnerships to make it easier for American consumers to buy its smartphones and TVs. In its latest blog post, LeEco has announced new retail partnerships with HSN (opens in new tab), BrandsMart USA (opens in new tab), Fry's, as well as expanding into more Best Buy locations over the next few months.
Only time will tell if these new retail outlets will help bolster LeEco's stateside sales. Both the LeEco Le Pro 3 and Le S3 are decent budget phones with pretty decent internal specs, so there definitely should be a market for them.
Get the Android Central Newsletter
Instant access to breaking news, the hottest reviews, great deals and helpful tips.
Marc Lagace was an Apps and Games Editor at Android Central between 2016 and 2020. You can reach out to him on Twitter [@spacelagace.
The Pro 3 is actually an excellent phone for the price. The processor is fast, the UI is smooth (I'm even used to the switch up of the notification center) battery is incredible...by the end of the day (maybe 11pm), I usually have between 35% and 60% remaining. My biggest complaints:
1) Camera is not awful, but it is disappointing. It's about equal to my old LG G3 if that says anything.
2) No expandable storage. It hasn't affected me and maybe it won't...but I don't like having that limitation. Still, 64GB is reasonable.
3) Weak vibration and notification light. These are both pretty annoying since it's hard to tell even when it's in my pocket whether I am getting a call.
4) REALLY poor selection of accessories. Lots of no-name cases and screen protectors. Strangely, not even Le Eco themselves have a protective case for the Pro 3...only for the lower end Le 3.

I agree, I have been using Lepro 3 since last November. It is fast and all. The only issue I have with it is Gmail notifications do not come through unless I manually refresh it. I have contacted their support and none of their suggestions fix the issue.
The other disappointment is the lack of 3.5 mm jack. It's not possible to use headphones and charge the phone at the same time.

Strange. I don't have that issue with Gmail.

> The other disappointment is the lack of 3.5 mm jack. It's not possible to use headphones and charge the phone at the same time. Just curious, how often does this actually happen for you though?

Quite a few times, I'd say two or three times a week.
Now I purchased extra cables and charge the phone while I am at work, so I don't have to deal with this situation.

Decent budget phones with decent internal specs ?? They had flagship and high end mid range specs when it came out. Cmon

Decent budget phones with decent specs and with INCREDIBLE ugly dark bezels and very washed out displays.

I don't find it to be 'washed out' at all. Maybe not top of the line, but still quite good.

And the software and support is awful. But those bezels are a deal breaker for me.

I have a le Max 2 on the way. Easy to root and decent rom support. A great deal for less than $200

Got this phone for $250 it's a good phone. Not a great camera or screen but good overall. I guess if I want the best screen or camera I could always get a $700 phone. Battery life is good on this Le pro 3. Downside is the software. No app drawer at first. But now there is one. They should go close to stock if they want more people to like the brand and maybe drop the price a bit from the regular $399.

But they can't go to stock Android, how will they secretly track all you do and sell it to the highest bidder?
This is not paranoia, it is what there business model was founded on...what people will give up in privacy for a few hundred dollars...

IF I wanted to sing I'd call Sam, I find Le, Blu, LG, heck even APPLE>......how is it the divided states of america owes China, what is now trillions of dollars...and yet they talk about them like dogs....and you believe this game LOL AHAHAH.....they are spying on you cellphones are a commodity now we are in the last years, sans a FEW insignificant naw bump it...when you can pay $229 for a phone that does THE SAME THING as the one that cost 4 times....that price....and you still justify buying it....humans aren't the problem....people are....this is what I believe.....this is according to ;me;.// - anyone paying more than $499.98 for a CELLPHONE at this point is drinking the KOOL-AID....and my $199 Sony camcorder takes better pictures till this DAY and I bought it in 2011 I think....might have been less than $199....point is if I want a Camera I'll buy one if quality matters....celllphones just don't have the value to charge so much but they do it because people still buy it....sad....the aliens won't reveal themselves because its too funny to watch (wink)

The LePro 3 is like a battery with a phone attached. I wonder how long a battery like that takes to charge up.

With quick charge 3.0 it is surprisingly fast. I agree that the camera is the weak spot but it is not terrible and I can buy a real camera with the difference between this and a pixel. Great phone overall. The Android Central staff dropped the ball with this one.

I thought about buying one the other day. They just started selling them here at Fry's electronics, in Houston. Great phone for the price.