Latest Xperia Z2 'Sirius' hands-on leak shows hardware and software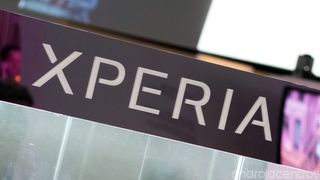 New Sony software features revealed
As Mobile World Congress approaches, we're getting to see even more of Sony's next high-end Android phone, the D6503 "Sirius," a device which might come to market as the Xperia Z2. Today yet another hands-on video with prototype Z2 hardware has emerged online, showing the new phone's hardware and Android 4.4-based software. YouTube user Rimas Flyil — the source of another recent leak — has published a twelve-minute hands-on video showing the phone's hardware and software in detailed (if slightly dark) footage.
The video is rather long, so here's a quick breakdown of some of the main features —
We're dealing with an Xperia Z1-like design, but with a few changes. The left-side ports are now covered by a single plastic door, and the security latch is on the bottom left corner, not bottom right. Like the Z1 and Z1 Compact, there's a magnatic charging port on the left edge. The camera button also appears slightly larger.
Display viewing angles appear much improved from the Xperia Z1.
There's a new boot animation and live wallpaper featuring animated light patterns similar to those found on the PlayStation 4, as well as a new screen unlock animation.
The new UI uses transparent gradients at the top and bottom of the home screen, and new KitKat-style notification bar icons.
"Smart call handling" lets you answer calls by placing the phone to your ear, dismiss them by shaking the device, or silence the ringer by placing it face-down.
A new notification manager in the Settings app lets you enable or disable notifications for selected apps.
"Simple home" gives you a simplified launcher with larger icons and fonts.
There's an app stub for Sony's "Lifelog" application, though this isn't working in the prototype software.
Tap-to-wake lets you double-tap the screen to wake the phone up, similar to LG's "Knock On" (though Sony actually had this feature on its Xperia Tablet Z last year.)
Smart backlight control lets you "keep the screen on while you're looking at it" — similar to Samsung's Smart Stay feature.
Glove mode is included, allowing a high-sensitivity screen mode for use with gloves — a feature present on the Z1 Compact but missing from the Z1.
There are new options for connecting stereo mics and high-res audio equipment over USB.
New ringtones
There's a built-in answering machine for taking messages directly on the phone.
The background defocus camera app from the T-Mobile Xperia Z1s is included.
Timeshift Video lets you "record high frame-rate video and apply slow motion effects"
4K video recording is supported, with a message warning to use internal storage or a high-speed SD card for 4K footage.
There's a new "CamScanner" mode for capturing documents with the camera and coverting to PDF
The max resolution for still photos is still 20.7MP in 4:3, though there's now an option for shooting at 15.5MP in 16:9. The default resolution remains 8MP in 16:9.
Source: YouTube
Android Central Newsletter
Get instant access to breaking news, the hottest reviews, great deals and helpful tips
Alex was with Android Central for over a decade, producing written and video content for the site, and served as global Executive Editor from 2016 to 2022.
For me it's between this and the HTC One two. First! Posted via Android Central App

That touchscreen sensitivity? Posted via Android Central App

I was thinking the same thing but I'm sure it's just hit or miss because it's the prototype version....I hope.....

If Sprint would offer Sony products I would buy this. Posted via Android Central App

I'm with you on that. Posted from my "KNOX-FREE" 4.3 Sprint GS3 Maxx...!!!
(ZeroLemon 7000mA battery and ZeroShock Case)

I really like Sony's design language, even Sony's Mid-Low Range devices look Phenomenal.. now that they've fixed the screen viewing angles via Z1 Compact/going forward, I can't see why they couldn't gain more market share "if" they choose to fight for it.

There gonna have to fight. They sold there VAIO PC business so they could focus on mobile. -------------------------------------------------------
Sent from inside a cave. Yes, T-Mobile covers caves. N5

In before bezels. Since I don't actually care about that, if this isn't much bigger than the Z1, I'd be super keen. It seems that most of the improvements are in the software though (and the display!) so maybe a KitKat update for the Z1 will tide me over til the next release.

Well I really like it, this phone is great, but the problem is how it competes with other phones, it looks like LG and Samsung are releasing a 2k resolution phones, I wanted Sony to release the Z2 with 2k resolution too :-/ Posted via Android Central App

The benefits of a 2k screen would be incredibly marginal vs. a 1080 device (it is questionable whether humans can even detect the difference between ~450 and ~800 ppi in that form factor), yet the additional battery drain would not. I would much rather have a phone last 1.5-2x longer.

Sony is definitely improving. I actually was going to purchase the Xperia Z until I realized how washed out the the screen was. Now, it seems that the colors are so much more vibrant. Like previous commenters, I do wonder about touch sensitivity; it seems like a hit-or-miss at times, especially in the settings menu. Can't wait to see more though. Posted via Android Central App

Just to be clear about the screen issues with previous Xperia devices. I own the Z1. Before this i owned a T (flagship before the Z) and i've played around with the Z a lot. The issues the Xperia had were NOT washed out sceens, but rather not-that-good viewing angles, due to the fact that the screens were NOT IPS (which basically only helps with keeping the contrast, i.e. image quality, when viewing an LCD at an angle). What that translates to is a washed out image when viewed at an angle. HOWEVER, as far as my Z1 goes, when looked at straight (which is how you normally look at the screen), the image is incredibly good, and the colour reproduction is almost perfect, way better than most screens out there, especially the blue-hued and over saturated AMOLEDs in the Samsung phones. The Z and T also had a very very good quality screen. I got my T after I had an iPhone 4s, and the images were significantly better, especially when watching movies. The iPhone 4S was only better at viewing angles. As far as the sensitivity goes, I never had any issues with the T, Z, tablet Z (which I also own, and it's probably only second to the iPad Air, on par with the iPad 4, when it comes to built quality, processing power and screen) and Z1. The touch sensitivity is perfect, because they merged the touch-sensitive sheet and the front glass into one piece, which lets the phone "feel" the touches faster. This Sony tech (which was showcased last year before they launched the Z) is also used by Apple under licence in their new devices. What you see in the video is obviously a pre-production model, and as all pre-prods, it has some issues.

+1 the Z1 has one of the best screens out today. Only is viewing angles are poor, which never effects me personally. Posted via Android Central App

Thanks for the insight Vadim. I loved Sony ever since the Trinitron TVs. I might purchase the next Xperia Z sequel after my contract is up. Spasiba. Posted via Android Central App

Yes, sony has only issues regarding viewing angles which I think noticeable from 10-20 degrees angle and which doesn't make any sense on viewing at that angle. Others are complaining because they want to get rid of it but when looking at 45 degrees, Sony has the upperhand on color reproduction, thanks to those post-processing engines on top - it realy works. Try to compare 2012 and onwards galaxies againts xperias and judge it yourself.

Yes you are right, I have Xperia z and I love the screen, I like it more than s4's Posted via Android Central App

Looks good, now we wait for the ac staff to get their hands on one and put it through daily abuse Posted via my outdated Droid RAZR Maxx HD using the Android Central App

...by playing flappy bird on it:) sorry, couldn't resist saying it. Posted via Android Central App

Am I the only one that thinks uniform icons (all circles / squares) look super tacky? I hate that Sony did all their core icons as circles. Ugh

Really? Maybe add some triangular or rectangular icons? How bout half radius or trapezoidal icons? Posted via Android Central App

Where's the hexagons and pentagons at? Damn you Sony and your simple shapes. Posted via Android Central App

I happen to like that type of look. Typically easy enough to change icons, though I have no idea how much customization the stock Sony launcher has. I'm very tempted to check out the Z1s. Posted via G2 + Nova

Looks good though, hopefully after this drops the z1 will get kitkat and all these software goodies. I wonder if the double tap to wake will happen for the z1? Hope so. Posted via Android Central App

I'm really glad to see double-tap to wake up the phone coming to Sony. And I hope (because there's no technical reason for it not to happen) that it comes to the Z1/Z1 Compact and any other phone that gets their version of KitKat. I've had double-tap to wake up on my Nokia phones since the N9 (that's 2011 btw) and it's a feature I wasn't keep to let go of so I'm really glad it's coming to Sony too.
Still, I think I'll hold on a bit longer before buying the Z1C just to confirm that this is coming to the Z1C too. Otherwise, if for some stupid reason they decide to leave the feature out of the other Z phones, I'll just wait for the Z2C.

Very excited about the Z2, I got my compensation money from my Z1 so will hold buying till I see more information about the Z2.

I will wait nexus 6. Posted via Android Central App

Just switched to tmo last month and got the Z1S. I hope we get that kitkat soon lol. I could jump but ill wait it out.

What about the z1. Is these features will available in z1 in 4.4 update. Posted via Xperia Z1 smart phone.

Not appealing enough to give up my z1s...but anyone using a different brand phone should definitely look at Sony. Posted via Android Central App

I love it! Sony has really turned it around, over the last year they have slowly been replacing all my Samsung and Apple products I now use the Sony Xperia Z1s. I ditched my Samsung Galaxy Note 3 for it and I love it! I replaced my 2010 50" Samsung 3d T.v with a 65" Sony Bravia and I will soon get the new Sony tablet when it's released to replace my iPad air. I just love the design language I have never seen anything like it! It rivals apple and htc in its build Quality and choice of materials. Now I like Samsung but I've been asking for better build quality for years and they just don't seem to care. After a brief stint with the htc one last year I knew that there were better options available I also own a iPhone 5s throu my job so after years of dealing with Samsung since the T_mobile vibrant (gs1) I've moved on and I absolutely love it! So I look eagerly to the future and from what I'm seeing I will be a Sony fan for years to come. As long as they don't make the same mistake that LG did last year when they went from the beautifully crafted and made Optimus G with its Glass and metal design to the plasticity and cheap G2 and G flex and it looks like the G3 will be the same so to me imo the true future of Android and mobile in general lies with Sony HTC and Apple.
Android Central Newsletter
Get instant access to breaking news, the hottest reviews, great deals and helpful tips
Thank you for signing up to Android Central. You will receive a verification email shortly.
There was a problem. Please refresh the page and try again.