LastPass update moves to remove PC dependency entirely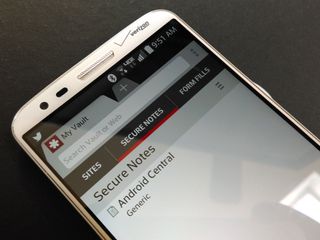 The folks at LastPass are pushing a big update to Android devices today, with long-term plans to make sure your smartphone or tablet can be standalone LastPass systems with all of the same features as the PC version of the service.
Password managers are one of those things that you either rely on entirely or just don't bother with. We live in a world where password rules can be more than a little crazy, and it seems like every other week there's a email sitting in our inboxes from a company announcing a security breach. It has never been more important for your personal security to be taken seriously, and unfortunately that includes having many different passwords for many different services. LastPass is one of several services that tries to make this easier on you by offering to generate secure passwords and storing those passwords in a way that can be securely accessed by you from just about anywhere.
We sat down recently with LastPass CEO Joe Siegrist to talk about the differences between the Android version of LastPass and the Desktop client, and what is being done to decrease the feature gap between the two.
For starters, Android users now have the ability to share credentials from one LastPass user to another securely. This means that when your significant other needs the password to the Netflix account, you aren't passing a username and password over insecure systems like instant messengers or SMS. LastPass users will be able to share folders with one another on Android now as well, so any information you would like to send securely can travel safely. The LastPass update will also make it easier to add many different apps to LastPass, which means apps that require regular sign-in can be handled by LastPass without needed to check that "keep me signed in" box.
If you are currently a LastPass user and want to send something to someone who is not a LastPass user, the service will send them an email with a request to join LastPass before handing over the information you are trying to share. Creating an account is nice and easy, though the LastPass app for Android is going to work hard to get that user to fork over the $12/year for a Premium account after the 14-day free trial. LastPass is absolutely headed in the right direction by making it possible for mobile users to be entirely self contained, and any service that directly encourages people to stop sending passwords over IM or SMS is well worth checking out for yourself.
Get the Android Central Newsletter
Instant access to breaking news, the hottest reviews, great deals and helpful tips.