It turns out uninstalling Facebook for Android is pretty great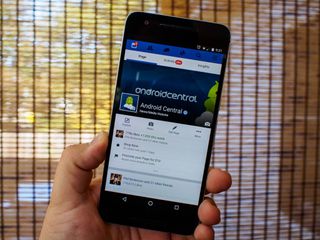 While it's not my favorite social network, Facebook is where I go to see photos and commentary from local friends and family I don't see every day. And it does that really well, most of the time. Recently I noticed some performance issues on multiple phones, and had started paying closer attention to what exactly was causing these problems. When Facebook turned out to be one of the more egregious resource hogs, I uninstalled it to see how things improved.
Not only did my performance issues go away entirely, but I discovered I didn't actually lose any of the Facebook features I cared about by uninstalling the app.
I have family currently very far away on military assignment, and since Facebook is their social network of choice it's the best place for me to see pictures and video of that family on a daily basis. I have Facebook set to notify whenever those family members post something, and when I uninstalled the app that I wasn't thrilled with the idea of missing out of those notifications. On the first day after uninstalling, I just kept Facebook open in a Tab on my desktop computer and checked that occasionally. Over the weekend, however, I'm not usually in my office for long. Curiosity lead me to opening Facebook in Chrome on my phone, and figured I would just refresh it occasionally to see what was happening on that social network.
It turns out Facebook's mobile browser implementation is fairly well put together. The UI is quite similar to the app, and Chrome for Android is fast enough that things like scrolling performance and load times for photos wasn't all that different either. There are no autoplaying videos as I scroll, which is awesome, and I still had the ability to switch accounts when I wanted to check in on the Android Central Facebook page. Opening links pops open a new Chrome tab by default instead of trying to load Facebook's "lightweight" WebView client. I still had the Facebook Messenger app installed, so getting messages from friends and family who only used Facebook was still happening.
Oh, right. And I was actually getting notifications through Chrome.
When you log in to Facebook on Chrome for Android, you get a little pop-up asking if you want Chrome to allow Facebook to pass notifications to you even when you don't have Chrome open. If you enable this option, your Facebook notifications show up in your notification tab as Chrome notifications. Tap the notification, and Chrome loads Facebook in a new tab for you and you're taken straight to your notifications on Facebook just like you would if the app were installed on your phone.
Active Facebook users, people who enjoy all of the features and services Facebook has to offer through their apps, will notice a few things missing. Instant Articles doesn't work on Facebook's web implementation, for obvious reasons. There's no location-based functionality here, so no notifications letting you know friends have checked in somewhere. Gifs don't autoplay in Chrome, and there's no auto-like button in your notification tray when you get notified for a post. For a more casual user like me, these aren't features I miss, and I think it's great Facebook has put so much effort into their mobile implementation so users who find the app to be a little much can still have a great experience.
If you're regularly unhappy with the Facebook app on your phone, this is well worth considering. Not only does this setup meet all of my needs, but it makes me question how hard it is for other apps, services and websites — yes, including ours — to offer a better mobile browser experience. Facebook has reset my expectations for the mobile web, and it wouldn't be the worst thing ever for more people to expect more from their mobile web as well.
Get the Android Central Newsletter
Instant access to breaking news, the hottest reviews, great deals and helpful tips.