Hulu on Roku: Here's how to stream Hulu's best shows on your Roku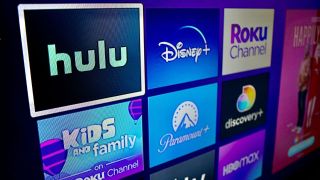 (Image credit: Keegan Prosser / Android Central)
Roku devices and Roku TVs make it super easy to watch your favorite films and movies within minutes. While there are a variety of subscription-based apps and free channels to choose from, one of the best options on Roku right now is the Hulu app. In addition to offering a ton of Hulu Original shows, the platform offers an extensive on-demand media library featuring both classic series and films, as well as access Hulu + Live TV. Here's everything you need to know about Hulu on Roku.
Products used in this guide
Stream with friends: Hulu from $6 at Hulu
How to get Hulu on Roku
With just a few clicks on your Roku remote, you can log in to your Hulu account and start streaming. Here's what you need to do to access Hulu on Roku.
Using your Roku remote, press the Home button.
Select Streaming Channels in the list on the left side of the screen.
Select Search Channels.
Search for Hulu.
When it appears in the results, select Add Channel.
When the channel is installed, select OK.
Press the Home button again.
Once you've downloaded the Hulu app, you should see it on your Roku homepage. From there, you can select the app and start streaming.
Which Roku do I need for Hulu + Live TV?
In addition to offering an ad-supported subscription for $6.99 per month and an ad-free tier for $12.99, Hulu also offers a cable replacement plan called Hulu + Live TV, which provides access to Hulu's entire on-demand library, as well as a selection of live programming. That plan costs $64.99 per month, or $72.99 if paired with the ad-free Hulu plan.
If you already pay for or plan on subscribing to the Hulu + Live TV plans, you may want to consider upgrading to a newer Roku model. Here are the best Roku devices for tuning into Hulu's live programming.
Roku Ultra
Roku Premiere
Roku Premiere+
Roku Express
Roku Express+
Roku 2 (model 4210X)
Roku 3
Roku 4
Roku Streaming Stick (model 3500X or later)
Roku TV
4K Roku TV
Why should you add Hulu on Roku?
Hulu has established itself as a premiere streaming service for its wide array of classic television series, buzzworthy Hulu Originals, and new and fan-favorite films. Whether you want to catch up on a current FX series or are looking for an older series to binge, Hulu has you covered — and Roku makes it easy.
Watch Hulu on Roku
Stream originals now
Add Hulu on your Roku TV or device now to stream the best in FX series, Hulu originals, and award-winning films. You can also catch live news and sports coverage if you upgrade to Hulu + Live TV.
Get the Android Central Newsletter
Instant access to breaking news, the hottest reviews, great deals and helpful tips.
Keegan Prosser is a freelance contributor based in the PNW. When she's not writing about her favorite streaming apps and devices for Android Central, she's listening to a true-crime podcast, creating the perfect playlist for her next road trip, and trying to figure out which fitness tracker she should try next. You can follow her on Twitter @keeganprosser.