Top 15 Kids Shows On Hulu 2022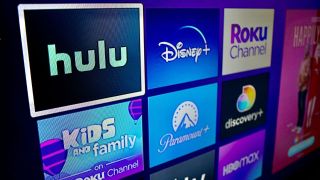 (Image credit: Keegan Prosser / Android Central)
While Hulu has established itself as one of the best streaming services for original content and next-day access to current series, it's also a great place to find fresh content for younger viewers in your home. With that in mind, we've compiled a list of the 15 top kids shows on Hulu right now.
Content for kids
Streaming for youngsters
In addition to its roster of impressive Hulu Originals, Hulu's media library inlcudes a varied selection of animated and live action content appropriate for the whole family.
Animated kids shows
In addition to offering a handful of exclusive animated originals, Hulu as an impressive collection of new and classic cartoons that originally aired on other networks. Here are five of the top animated kids shows on Hulu right now:
Animaniacs
Animaniacs is a cartoon variety show that introduces kids to The Warner Brothers and The Warner Sister, Dot. Enjoy 99 classic episodes from the early '90s, as well as a brand new Hulu-exclusive season.
Madagascar: A Little Wild
Inspired by the popular Madagascar film franchise, Madagascar: A Little Wild is a CG musical comedy series that follows young animal friends Alex, Marty, Gloria, and Melman, who reside at the rescue habitat in New York City's Central Park Zoo.
Rugrats
Get primed for the Rugrats reboot on Paramount+ by revisiting the OG Rugrats series on Hulu. The animated classic follows the hilarious misadventures of baby buddies Tommy, Chuckie, Phil, and Lil as they learn life lessons and match wits with Tommy's mischievous older cousin Angelica.
Teen Titans Go!
Superheroes can be super funny too, as proven by Teen Titans Go!, which puts young superheros into a surreal sitcom. Watch Robin, Beast Boy, Cyborg, Starfire, and Raven learn to fight and live in crazy circumstances.
Trolls: TrollsTopia
Trolls: TrollsTopia takes place after the events of Trolls: World Tour and finds Poppy bringing together delegates from the Country Western, Classical, Funk, Techno, and Hard Rock tribes to live together in a new village called TrollsTopia.
Live action kids shows
One of the best ways to mix up your kids' television consumption is to add in some live-action series. Here's a roundup of the top live action kids shows on Hulu at the moment.
The Dude Perfect Show
The Dude Perfect Show follows the five guys behind the viral Dude Perfect YouTube channel as they team up with celebrity guests and work on their next battle video at their headquarters in Frisco, Texas.
Endlings
Set in the year 2041, the Canadian sci-fi series Endlings follows four foster kids who learn they're not alone in the universe following the disappearance of the last elephant on Earth.
Find Me in Paris
Find Me in Paris follows a Russian princess and Paris Opera Ballet School student named Lena Grisky who accidentally time travels to present day. She must find the balance between fitting in and hiding from the dangerous Time Collectors.
K.C. Undercover
K.C. Undercover stars Zendaya as high school student K.C. Cooper, who is recruited to go undercover as the government's newest secret agent. Join K.C. as she uses her smarts and collection of high-tech gadgets on both covert missions and tricky homework assignments.
Ryan's World Specials presented by pocket.watch
Ryan's World Specials follows YouTube star Ryan and his friends Gus the Gummy Gator and Combo Panda as they review toys, take on extreme challenges, and demonstrate a variety of kid-friendly science experiments.
Shows for the whole family
One of the biggest challenges within families is finding kid-friendly content that's also enjoyable for parents. Here's a collection of the best animated and live-action kid shows on Hulu that are fun for viewers of all ages.
Hey Arnold!
Hey Arnold! follows the adventures of Arnold and his friend Gerald as they navigate life as kids in the big city. Arnold also has a pet pig named Abner who likes to eat... bacon?
Kids Baking Championship
Kids Baking Championship follows a group of the best child bakers in the country as they face off in a series of delicious challenges and are critiqued by the likes of celebrities such as Duff Goldman and Valerie Bertinelli.
MasterChef Junior
Cooking competition shows are very popular, and MasterChef Junior puts kids cooking front and center. Famous chef Gordon Ramsay mentors and judges kids through tests and challenges to make amazing dishes.
Rescued!
Rescued! is hosted by a kid and real-life dog rescuer named Roman who puts the spotlight on a new and incredible animal rescue story each week.
Steven Universe
Steven Universe is about the trials and tribulations of a boy named Steven, who is the the annoying "little brother" to a team of magical guardians known as the Crystal Gems. Steven Universe Future, the one-season sequel series, is also airing now on Cartoon Network or via Hulu + Live TV.
Hulu kids shows that are the Tip-Top
The best kids shows should entertain viewers of all ages, and that's where Hulu excels. In the same spirit as other classic Warner Bros. cartoons like Looney Toons, Animaniacs is funny to both kids and parents. While the older episodes feature a handful of dated cultural references from the '90s, the jokes and storylines are timeless enough to keep the laughs coming. And if cultural relevancy is at the top of your priorities, the new episodes will more than satisfy your tastes.
If your kids are easily distracted, or you're looking for content that's a bit more exciting, then the challenges featured in The Dude Perfect Show might be a better pick for your household. Additionally, the science experiments demonstrated on Ryan's World Specials may be a good way to pass the time this summer.
Hulu also offers a variety of series that are fun for both kids and their parents to watch together. And that's where shows like Hey Arnold, Kids Baking Championship, and Rescued! come into play.
Not a Hulu subscriber? No problem! Sign up for the Hulu free trial to see if it's the streaming service for you. You can also sign up for the Disney Bundle, which combines Hulu with both Disney+ and ESPN+, which starts at just $13.99 per month.
Cartoons and more
Kid-friendly streaming
Hulu boasts a variety of kid-friendly content for the younger streamers in your life. Subscribe now to stream the best animated and live action content that Hulu has to offer
Sign up for Black Friday email alerts!
Get the hottest deals available in your inbox plus news, reviews, opinion, analysis and more from the Android Central team.