Huawei's revenue falls 29% as US ban continues to hurt its phone business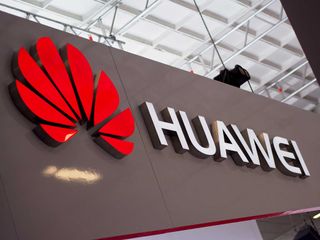 (Image credit: Android Central)
What you need to know
Huawei has announced its business results for the first half of 2021.
The company's sales declined 29.4% to 320.4 billion yuan ($49.5 billion).
Huawei says its aim now is "to survive."
Embattled Chinese tech giant Huawei saw its revenue decline by 29.4% in the first half of the year. It generated 320.4 billion yuan ($49.5 billion) in revenue during the January to June period. Unsurprisingly, Huawei's consumer business performed the worst, with sales falling by almost 47% compared to the same period a year earlier.
Huawei's carrier business, which has also been affected since it was blacklisted by the U.S. government, also saw revenue fall by 14.2% to 136.9 billion yuan ($21.1 billion). The company's enterprise business was the only one to report an increase in sales. It brought in 42.9 billion yuan ($6.6 billion) in H1 2021, an increase of 18.2% over last year.
Eric Xu, Huawei's Rotating Chairman, said in a statement that the company has already set its strategic goals for the next five years and that it aims to survive. Huawei is hoping to do this by "creating practical value" for its consumers and partners. It also expects its carrier and enterprise businesses to continue growing.
While Huawei has been under pressure ever since the U.S. added it to the "Entity List" in May 2019, the actual effect of the sanctions started taking a toll on the company's consumer business last year. In the second quarter of 2020, Huawei was the world's largest smartphone vendor. Due to the U.S. ban, however, the company's smartphone sales began declining significantly from Q3 2020. In the second quarter of 2021, Huawei wasn't even among the top five smartphone vendors globally.
The newer U.S. restrictions on Huawei, announced late last year, prevent the company from buying 5G chips. As a result, Huawei hasn't been able to launch new 5G phones. The recently launched P50 Pro, which is its answer to the best Android phones, uses a 4G-only version of Qualcomm's Snapdragon 888 chipset.
Get the Android Central Newsletter
Instant access to breaking news, the hottest reviews, great deals and helpful tips.
To be expected really and if you look at the devices Huawei have had out its no where near as many as they normally have and they are not world wide. Definitely going to be interesting to see how well harmony os sells. Even though I went back to note 8 from my p40 Pro due to needing some apps looking forward to seeing what harmony os can improve on and hopefully improve the app gap.

Screw Huawei and good for them. Their so called new OS is basically Android and on their tablet is basically an exact clone of iPad OS interface. Very original and innovative of them.

Wow do you even look into things before posting them. You do know there were other operating systems in the smartphone market before ios and android and both of them copied from the others. Go and look at windows mobile as an example.

Of course there were. However, no OS or mobile OS had iOS's user interface and multi touch interface. Apple's was unique and different from the rest. However, that can't be said for Android. Everyone knows the story when Android dev's saw iOS they went back to the drawing board to make it more like iOS. Why? Well Bec they were planning to release an OS that was like Blackberry's as it was the most popular mobile phone at that time.