Huawei says it will 'never' go back to using Google apps on its phones [Update: Actually, not true]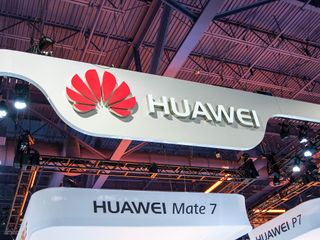 (Image credit: Android Central)
Update: Turns out that what one Huawei executive said doesn't represent the whole company's views. After this story came out, the company released a statement to Android Central walking back Wanfei's comments:
This is much more in line with what Huawei has previously said. It obviously wants access to Google services — it would be stupid not to, since so much of the West relies on them — but it will push forward with its own Huawei Mobile Services and the accompanying App Gallery in the meantime, since the détante with the U.S. government, and therefore its cooperation with Google, is unlikely to abate anytime soon.
What you need to know
Huawei's country manager for Austria has said that the company will not go back to using Google apps on its phones, even if the U.S. ban is lifted.
The company plans to stick to its homegrown alternatives to Google apps and services.
In addition to Huawei Mobile Services, the Chinese company is also actively working on bolstering its own app store.
Huawei lost access to Google apps in May last year after the Trump administration passed an executive order and the company was put on the "entity list" by the Commerce Department. The company's latest phones, including the flagship Mate 30 series, currently run Huawei Mobile Services, its alternative to Google Mobile Services.
Speaking to the media at a press conference held in Vienna recently, Huawei's Austrian country manager Fred Wangfei reportedly said that the company does not have any plans to go back to using Google's services, even if the U.S. government decides to lift the trade ban.
Just as a note for others who read this. There was no wiggle room in what Huawei told me, I asked them several times (as I was rather surprised myself) and they insisted on not going back to Google - even if the US ban falls.Just as a note for others who read this. There was no wiggle room in what Huawei told me, I asked them several times (as I was rather surprised myself) and they insisted on not going back to Google - even if the US ban falls.— Andreas Proschofsky (@suka_hiroaki) January 30, 2020January 30, 2020
Huawei is now focused on creating a third "ecosystem" that will exist alongside Android and iOS. While the company doesn't have any immediate plans of abandoning Android, it doesn't want to be a part of another trade war between the U.S. and China. Having its own app ecosystem would mean Huawei will not be affected by any similar ban by the U.S in the future.
However, not having Google apps on its phone is likely to have a significant impact on its sales in western markets. While Huawei's sales in China increased significantly after the U.S. ban, its sales in several western markets registered a decline.
In September last year, Huawei announced that it would be spending $1 billion to get developers to build for its own app store. More recently, the company invested $26 million to lure developers in the UK to build apps for its AppGallery. Huawei's AppGallery is said to have 400 million active users currently, although the app selection is quite limited.
Most don't factor in the ability to SIDELOAD the aurora client from f-droid, and then they'll have complete access to that repository. Little known fact most of us know already, or big factor.

I'll believe it if and when they have an option.

Hahaha. Not. Who cares anyway. I will never buy one of their phones anyway.

They would go back in a heartbeat if they could.

Canadian here. Love Huawei phones. Have had a P20 Pro, Honor 8X and now on a Mate 20 Pro. Also have a Huawei Band 3 Pro
Love their devices. Hopefully they are able to stick to Android. Though I'd still get their phones if they had their own OS.

Bad mouthing!! Use of android should had been banned for Huawei. When they want to ban, do it in a harsh way and play it all out, then huawei will be a true loser that does not have the chance to do propoganda and get attention from Chinese citizens.

Dont be an idiot.
Android would be poorer without Huawei, is poorer without them. Huawei phones are miles ahead. it took the massive idiot that millions of idiots voted in, to make up some nonsense to try and hinder them.
Android Central Newsletter
Get the best of Android Central in in your inbox, every day!
Thank you for signing up to Android Central. You will receive a verification email shortly.
There was a problem. Please refresh the page and try again.