Huawei says it isn't doing a dual-OS smartphone after all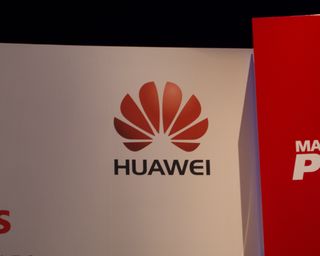 We're neither surprised nor disappointed
Recently it came out that Huawei was planning to release a dual-booting, unholy union device that would have both Android and Windows Phone 8 pre-installed. Now, in a statement to FierceWireless, Huawei says that Android is the focus, and any talks of a dual-booter are no longer correct.
It seems like Huawei has flip-flopped on its original plans, though if this is the case we're not likely to find out what might have prompted it. So at least for now, it's business as usual.
Source: FierceWireless via Windows Phone Central
Maybe there is a threat of losing access to Play services. Dual booting isn't worthwhile at this moment. They should instead sell both operating systems separately on the same hardware. Microsoft has eased up its hardware requirements to make it easier to load Windows Phone on Android capable device. Posted via Android Central App

From what I understand they were being pressured by both Google and Microsoft to NOT doing this. It's kind of dumb if you ask me because they would both benefit from something like this...

Maybe Microsoft and Google talked them out of it. Both say they don't like dual boot devices. Posted via Android Central App

Posted 4hrs ago is up to now 4 comments including mine... There is your interest on this B.S
Posted via Android Central App

In the WPC section, the windows phone users won't shut up about how good this is and how it would only hurt android. Lol. Of course, some did want it, like myself. But oh wells.

I would've actually liked this if it was done right. I used to run a Samsung Focus, which I still use for browsing/social media/MP3 player on occasion. Android allows more customization, but WP seems more stable. My Focus is getting pretty old, has a few updates, but still doesn't lag to any noticeable extent. Unlike my GS3, which is laggy as hell after getting 4.3. Even after a factory reset, it's just slower.
But, my issue with a dual-boot phone, is that it would need a ton of memory for storing apps for each OS (to say nothing of the OS itself). It would probably only make a so-so phone when running either OS, but would make a good phone if it only had one OS on the same hardware.
I'm thinking about getting a refurbished WP8 device in addition to my GS3, and swapping out SIM cards whenever I feel like it.

The problem with your s3 is that it uses touchwiz. Android itself isn't slow or particularly unstable, it is usually the OEM launchers and add ons that screw it up. Posted via Android Central App

Yeah, my next Android will not be a Samsung for that reason. The hardware is okay, but the software and bloat-ware mess it up. I like to look of the HTC's with the speakers on the front, but they also have their own "skin". Maybe Moto?

No thanks your a spy company working for Chinese govt. Posted via Android Central App
Android Central Newsletter
Get the best of Android Central in in your inbox, every day!
Thank you for signing up to Android Central. You will receive a verification email shortly.
There was a problem. Please refresh the page and try again.