Huawei missed out on $12 billion in revenue last year as a result of U.S. ban, loss of Google apps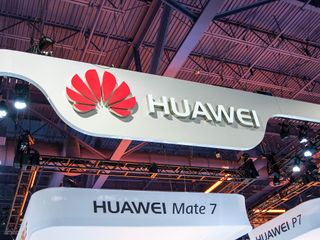 (Image credit: Android Central)
What you need to know
Huawei has been unable to work with Google since its inclusion on the Entity List in May 2019.
The company thought it could handle the loss by creating its own replacement for Google's services on top of its already good hardware.
Huawei was in-fact not able to handle it and reported a shortfall of $12 billion.
Huawei's first year without Google Play services didn't go as smoothly as the firm hoped it would. The company fell short of its revenue targets for 2019 by billions of dollars, mostly attributed to the ongoing disruption of the consumer division which makes its phones, tablets, laptops and so on.
As reported by CNBC:
Huawei makes excellent phones, but without Google's apps and services to make them useful, they are naught by pretty glass baubles for users in Western Europe and North America.
Commenting on the P40 Pro, we noted that while it was possible to get some apps not available in Huawei's AppGallery, users would be faced with "a hodgepodge of uncertainty that's more than likely to frustrate."
All things being equal, when faced with a just as good(or even slightly worse) Oppo or Xiaomi phone with Gooogle's apps and services onboard, it's a no-brainer which option will be more appealing to consumers.
Hoping Huawei keep pushing their own app store, time to break the Google monopoly... Huawei hardware is the best and side loading a few apps is not a problem... If I'm not giving my money to American tech companies I'm happy...
Android Central Newsletter
Get the best of Android Central in in your inbox, every day!
Thank you for signing up to Android Central. You will receive a verification email shortly.
There was a problem. Please refresh the page and try again.