HTC teases 'big things ahead' (update: longer video)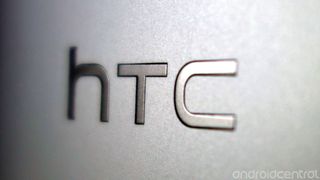 Update: HTC has also posted a longer-form version of the same video on Youtube, which you can see after the break.
Original story: HTC has taken to Vine and Instagram to tease an upcoming thing.
The company isn't giving much away — a guy, who may or may not be Robert Downey Jr, hops out of a chopper and high-fives someone else who is probably not Robert Downey Jr. The six-second trailer also fires the slogans "Here's To Change" and "Happy Telephone Company" at us. The video's description simply says "big things ahead," along with the hashtag #HTChange.
Could it be a hint at HTC's purported $12 million ad deal with RDJ? Or might "big things" refer to the rumored HTC One Max?
Whatever HTC's got up its sleeve, we look forward to finding out, six seconds at a time.
Source: Vine, Instagram
Alex is global Executive Editor for Android Central, and is usually found in the UK. He has been blogging since before it was called that, and currently most of his time is spent leading video for AC, which involves pointing a camera at phones and speaking words at a microphone. He would just love to hear your thoughts at alex@androidcentral.com, or on the social things at @alexdobie.
Day of the "Tease" Huh.... :-)

It Must be the HTC MINI lol ⓖ◎◎ⓖⓛⓔ

That's what she said Posted via Android Central App

The One, only bigger, faster, more memory, bigger battery and possible stylus /microSD support? Sounds like a plan to me.

Yep , just like the Samsung Galaxy Note is a bigger version of the Galaxy S3&S4

Micro SD is only for the China variant Posted via Android Central App

I really don't understand this. Why does China get micro SD while the rest of the world doesn't?

I can clearly understand... Its the operator's order (so that customers will go for higher limit data plans to access cloud storage)...

If it has stylus support, I'm all over this Posted via Android Central App

Max vs N3 for all the marbles.

Don't forget Don Cheadle for the special Iron Patriot edition! Posted via my HTC One or S4 using the Android Central App

Htc has me wrapped around its Pinky! Posted From my HTC One running PlayBook 3.0 via Android Central App

Coming to VZW the Blue HTC One on VZW. Oh yeah that is big Posted via Android Central App

"Big Things"... shouldn't that be "Big Deficits"?

Before I get flamed...I love my hTc ONE!!!

Can't wait to see the One Maxx. Posted via Android Central App

This is cool. HTC needs to make as much noise as possible and play the ever expensive marketing game like Samsung does so well. They have their share of financial hardships but I really hope they can pull something special out. If they can continue to put out great devices like the ONE to compete with Samsung then we all win.

More like 'Hitler Telephone Company'

Really? Is that the best that you can come up with?

Be nice, he worked so hard on that one! :-P Posted via Android Central App

Brilliant!
Oh wait..You fail at the Internet

I dig that HTC is coming around, I've stuck with them through their entire EVO line and now the One. But can I please keep a flagship phone longer than 4 months before a better version comes out? At this rate I'm going to need a carrier upgrade every few months or so..... Posted via Android Central App

I'm hoping the "Big Things" include putting removable batteries and SD card slots back into their phones so I can go back to HTC phones. After having 5 HTC phones in a row I jumped to the S4 over this.

Yea I was a huge htc fan ...then they fell off. I've been on Samsung for Gnex, Gs3, and Note2. . Id love to give HTC another run but no sd card ..no money from me... I have a 64g micro and its not going to sit on my desk.. Posted via Android Central App

Come on VERIZON!!! I want this phone!!!

HTC is Making a New phone that will end the fight between IOS,Android,WP 8. you heared it here first this is a tip.

LOL, do you how many times I've heard this drivel in the last 20 years I've worked in the wireless biz? puh-leeze. ...and I've carried many phones this year including an HTC One.

Make it the One Max, and I'm in.

To compete with the note series it can't just be a bigger Htc One. Every Gnote had features the Gs series didn't have. From the pen to small updates within touchwiz. . So if HTC is going to join the party I hope they bring it! Posted via Android Central App

I heard from a inside source that "big things" refers to Robert Downey Jr's penis. Can't comment on just how reliable my source is though. Posted via Android Central App

I've heard your mom's not very reliable. I'll wait until the announcement.

That's what TerminatorBob gets for that kind of comment!

I agree. It was a dumb comment. I have failed. Seemed funny at the time though. My apologies. :-P Posted via Android Central App

guarantee its the competitor for the new Note3. Ill even guess it will have a built in pen too.

I'm stoked to see the HTC One maxxx. Note 3 watch out! Sent from my HTC ONE. Via Android Central App

16GB and no SD card? No sale, especially for the type of work I am planning to do with it. I also should say no stylus no sale either. 3300 non removable battery I might be ok with.

HTC one have both 32G and 64G versions, it is highly unlikely for the One Max to only have 16G and no SD card. most likely it will either have 16G+SD card or 32/64G without SD card.

I am sure your right, but then again, I NEVER would have said that the Mega would come with such crap. 32 GB put them in the running

Have no idea what it is but I am sure that I will get it. HTC I love you. Posted From my HTC One running PlayBook 3.0 via Android Central App

I WANT THIS RIGHT NOW. Posted via Android Central App

Please stop posting those annoying, autoplaying, endless-loop Vine things on the site!

I agree, you know sooner or later they are going to come with audio...gonna need a Chrome extension to block them...

That looks like actor Jon Polito in the clip too.

So I'd guess the US version of the Note 3 will have the s800..as well as the G2, and now possibly a variant of the HTC Max (or whatever silly name they come up with). Decisions, decisions!

HTC phablet Posted via Android Central App

I'm going with the htc one max. Snapdragon 800 2.3ghz. 3gigs of ram. 32 and 64gb flash storage. Non removable 2800mah battery. 5.9inch full HD display. No micro SD. No stylus built in. 8mp ultra pixel camera. I'd bet money on it. Posted via Android Central App

Looks Kickass.HTC is joining the party with The Iron Man.

only thing htc doesn't seem to get is battery life so this will probably another 4-phone.

I'm sorry but shouldn't their focus be on updating phones to 4.2 and 4.3 like every other company already has. My brother got a Samsung Galaxy S4 and has 4.2. I'm still on 4.1.I'm annoyed that they are teasing us and trying to divert our attention, when they should be sending out updates. It's not this hard. Posted via Android Central App

It's the carriers slowing down the process now. 4.2.2 is technically out for the one. If you really want to run it you can install a custom ROM. I Just flashed a 4.3 gpe rom to My one today. Posted via Android Central App

So you can share files with a low 5 O.O I want one!!!

Why is the man with the suitcase( Downey jr? ) walking like a girl :S

Please give us 4.3 Update!

Sorry, htc. Don't expect anyone to hold their breath. You are far too short on delivery for past offerings, teases, and innuendos. Posted via Android Central App
Android Central Newsletter
Get the best of Android Central in in your inbox, every day!
Thank you for signing up to Android Central. You will receive a verification email shortly.
There was a problem. Please refresh the page and try again.