HTC Sense 6.0 demoed on leaked video, shows motion gesture controls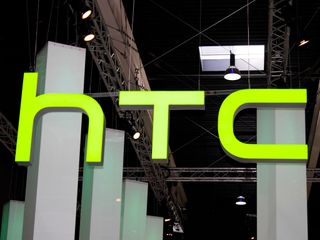 New user interface, double-tap to wake and more
The HTC leaks continue, with this video showing what appears to be Sense 6 running on a current HTC One. While it's alleged it's the same software we'll see on the new HTC One (M8), it does at least explain – so far – the presence of Beats in the video. There are a few interesting things to note from the video.
There is a new user interface which seems to match what we've seen in previous leaks, and an interesting looking Motion Gesture menu. It looks like we'll be able to double-tap to wake the phone – much like LG's Knock On – as well as launching the camera with the volume button when the phone is in landscape orientation.
The camera UI looks to have been updated too, as has the lockscreen. This isn't finished software, whatever exactly it is, but it ties in with what we've already seen and does at least give us a good look at what to expect. March 25 is just over a week away, so we'll soon know for sure.
Get the Android Central Newsletter
Instant access to breaking news, the hottest reviews, great deals and helpful tips.
There's nothing fantastic about it fanboy. It looks cool.
Posted via Android Central App

Useless reply Posted via Android Central App

I like it Posted from my M7

Bring it already. Posted via Android Central App

Leaks, leaks, and more leaks. Posted via Android Central App

I'm running out of buckets and pans. Posted via Android Central App

Glug glug -------------------------------------------
You really should see the crap I don't post. Sorry if honesty offends you

Damn! My shop vac was in the basement, so there goes that idea... :D

Whatch the "All New One" be completely different from all the leaks... Posted via Android Central App

Still has the Beats Audio EQ Posted via Android Central App

It's a custom Rom based on a leaked M8 base (by team Renovate), it's running on an M7 and they have enabled the Beats feature from it.
They're planning on releasing the rom after the M8 announcement.

Guess that also explains the on screen buttons. Posted via Android Central App

Not really just look at the moment when he is in software info, "sixthsense" doesn't look like og HTC rom on m8.

Moreover it would need to be rooted and with unlocked bootlader, so it's just m7 with m8 rom

I was agreeing. I wasn't sure how it could be M7 with the on screen buttons but if it's just a ROM that makes sense. Posted via Android Central App

Moreover If you go to this youtube video and see the info it's written it's M7.

Troll level: Master (You're trolling right?)

Do current HTC M7 owners get a bump up in software to 6.0 as well?

Probably not for a while.....they are trying to sell this top secret phone

Yep. Date still unknown, should be around fall.

just root and go over to xda. Obviously the rom is out in the wild somewhere. I would be there are multiple roms out based on the code within a week.

Isn't there no root method for 4.4.2 Kit Kat yet?

? of course there's root. There's no s-off yet.

sexy ui....i luv it al over...now evrything is super...im just worried about the battery...just hope htc doesent dissapoints in that area..Plz htc! Posted via Android Central App

How anybody can pick touchjiz over sense is beyond me... looks gorgeous! Mike

Aside from your spelling error, I agree. I loved sense when I had it. TouchWiz is the more feature packed though. Why yes, I use most of them -------------------------------------------
You really should see the crap I don't post. Sorry if honesty offends you

Apparently, Sense 6 has more user interface features than Touchwiz, for example, knock on, swipe, motion, volume button as camera activation/shutter button, Zoes, Video Highlights, depth of field focus attributes, OIS, to name a few. I'm not including Samsung Store apps like heartbeat monitor, and the like, that have been available in the Play Store for years. On a separate note, with Samsung one has to be prepared to pay the $175 insurance deductible for your drop and shatter screen replacement unless you use an Otterbox lug... err how do you access that drop in the toilet - micro USB water proof flap?

I have always liked sense, but the last couple revisions have been outstanding. still dont know if i can support HTC and thier decision to wst a .25" of screen estate with a useless logo though. gonna be a tough decision between this and the s5 (though i am not a fan of TW)

It's a tough decision because I don't know which is worse. Sony keeps looking better and better. Maybe LG?

Hopefully they are still planning on bringing this to M7 owners as the leaked documents suggested.
Also, does anyone know whether the motion gestures would require a new touch sensor or can the older phones do this too?

I don't like the changes they did to the gallery and music app in 5.5. The layout of the gallery app in 5.0 was beautiful. I use the stock music app a lot and it bugs me that they took away the swipe to change track. It's great that they fix the few bugs but changing layouts for apps wasn't needed. One thing that needed to be improved is the dialer app but doesn't look like it's changed at all. I hope things are better for 6.0 or this will be the last One I buy.

Anyone know if this is coming to the original HTC One (2013 model)?

i hope it does...on htc one !!..luv to feel this stuff on my phone! Posted via Android Central App

It will probably do. But as they have to sell the M8, they'll probably wait 4-5 months to release it to older models.

I looked back on the Youtube leaked video of the M8, and it did not have Beats Audio anymore. It does look like you can just turn on and off the BoomSound. So, it appears HTC just turned its own idea of front facing speakers into more of a marketing tool. It will still sound as good, if not better. Htc modifies and fine tunes the software and hardware of the speakers, to match what you are listening to at the time.

Terrible. Lastly why do they continue to use that app drawer. Why so much use of black space.....why.

It's 20 apps per page.. how many do you want??

I don't really like that you have to pick up the phone to use the knock knockoff and the gestures, I'm hoping that's not a requirement? I don't see why it would have to be. Otherwise there are some pretty useful features here, excited. Posted via Android Central App

+1 for WhatsApp+ I use that modded app