HTC records revenue of $660 million, net loss of $139 million in Q3 2015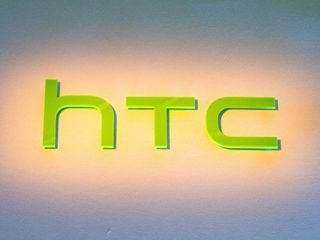 HTC has announced its Q3 2015 earnings, which unfortunately don't look too pretty for the company. The Taiwanese manufacturer recorded a revenue of NT$21.4 billion ($660 million), which is nearly half of its NT$41.9 billion ($1.3 billion) from the same quarter in 2014. HTC booked an operating loss of NT$4.9 billion ($151 million), compared to its NT$200 million ($6.2 million) of profit in 2014. The net loss after tax this quarter was NT$4.5 billion ($139 million), and HTC has stated that it will not be giving guidance for the next quarter to avoid future side affects.
The total assets for HTC stand valued at NT$136.3 billion ($4.2 billion), compared to the NT$165.4 billion ($5.1 billion) that it had on hand during the same quarter of 2014. HTC recently announced the One A9, another effort from the company to turn things around.
Source: HTC
Jared started off writing about mobile phones back when BlackBerry ruled the market, and Windows Mobile was kinda cool. Now, with a family, mortgage and other responsibilities he has no choice but to look for the best deals, and he's here to share them with you.
Oh HTC. Look at your life, look at your choices

No surprises there then. Posted via the Android Central App

Those numbers(loss).jeez..i luv my HTC m7 if not for the purple camera.. Posted via the Android Central App

I just sent my M7 to get that fixed. They paid shipping both ways and repaired for free.

Purple rain! Lol Posted via the Android Central App

I agree, their customer service is great! Posted via the Android Central App

I'm pretty doubtful that the One A9 will turn things around for the company. Not because the phone is bad. It's far from it. In fact, if you take price out of the equation, it's actually a really solid midrange offering. The problem is that once you put price in the equation, it becomes a question of whether HTC's execs need to go back to business school. The $399 promo price should have been the regular price IMHO. Asking $499 for what is essentially a metal-clad $299 phone (phones rocking an SD615, which is basically an SD617 without QC 3.0, are usually in the $249-$299 category) is simply an awful decision since that price group is already swarmed with phones like the Nexus 6P (currently one of the very best Android phones you can buy) along with early 2015 flagships like the Galaxy S6 and LG G4, both of which have dropped in price. Add in crazy overseas pricing and really, it's hard to see HTC survive. The price will inevitably drop, but given HTC's current situation, they need to sell as many as they could from day one. As much as I really, REALLY want to see HTC pull through since they do make some really stunning devices (and made the world's first Android phone), whatever those execs are doing only seem to make things worse, and that makes me very sad.

HTC is toast and I'm not saying that in a bad way to insult them. They have fallen victim to a more volatile market where small brands cannot survive. As for their devices, had the M9 or A9 had an Apple logo on them, they would have sold in a higher volume than having been branded as an HTC device. So it's not the products that are hurting them, it's the irrelevant brand that's attached to them. Posted via the Android Central App

+1 The HTC brand has lost its sparkle in recent times. It hasn't got that much sparkle earlier either. I wished the execs would focus on building up the HTC brand as a pioneer or innovator.

I think they need to pull a Motorola. Find a major investor, take a little extra time before your next flagship release, really narrow your portfolio down to a few very key products, and make sure that those products are stunning and priced competitively Posted via the Android Central App

I thought of the same thing too. Motorola's philosophy, especially during their time as part of Google, was a breath of fresh air.

Didn't they say that they were planning on narrowing down their portfolio and focusing on a small number of devices a couple of years ago, and then go on to do exactly the opposite of that? But yeah, if they'd stuck to that line of thinking from the time that they released the One M7 and focused on just the M line and a couple of mid-rangers in the Desire line, they could've spent the last several years developing a much more cohesive brand identity while spending less on internal overhead.

They committed the same blunder twice within a 3 year period (too many devices). The reality of them releasing fewer devices and having a more cohesive product portfolio, that their smartphones can't generate the sales needed to sustain healthy profits long-term until its successor is released (no matter how amazing it is) . Once their strategy to gain a stronghold in China failed to be fruitful, that was pretty much it for them. Posted via the Android Central App

Yup we had the One X and then many variants (my wife had a One VX). Then said "it's just the One now". Sure...... Posted from my Nexus 5 via Android Central App

First, it's the One. Then, came the M8, E8, M8s, M8 Eye, blah blah blah.....

Yeah, too many devices. It just confuses people. Also, premium features should be kept premium. You don't see Samsung cheapening their s6 curved screen. You can get boomsound speakers in their mid range phones. This just pisses off people who spent so much on your flagship.

I have this feeling that even if the A9 were to be priced appropriately ($249-$299 is very reasonable), I don't think it would help their bottom line regardless. This to me is a damned if you do, damned if you don't situation.
The M9 was a huge financial misstep and the A9 can't possibly mitigate that. Nexus 6

This √ Posted via the Android Central App

So if anyone buys HTC, who do you think it will be? Posted from my Nexus 6/Nexus 7 2013/Surface Pro 3

I'm guessing either ASUS since they're Taiwanese or Google. But given that the company has been bleeding money for a long time already, I doubt many companies are interested. What HTC needs is a CEO much like Jobs or Carlos Ghosn.

Why in the world would Google buy them? They already went through that with Motorola. Maybe Asus, or just as likely no one. Posted via the Android Central App

Patents would be my only guess, but I don't know if HTC has any patents worth the hassle of what they went through with Motorola to turn that company around, not to mention the antitrust investigations they're dealing with. Posted via the Android Central App on the Sony Xperia Z3 Compact

Yep, my guess would be Asus. Which could actually be pretty great. Asus's affordable, mass market appeal, and HTC's build and design skills (what is left of it) could be a real hit. Posted via the Android Central App

Agreed. Asus will keep the national pride intact. But the same thing kept me from buying the zenfone 2. Camera.

The Zenfone has a pretty good camera actually. Posted via the Android Central App

HTC doesn't have anything to benefit a potential buyer. They can't offer anything that another company doesn't already have in the first place. The only relevant patent that they did have was the LTE one that Apple had been accused of infringing upon years back (though an official ruling against Apple was never made). The exodus of their experienced talent leaves even less for a potential buyer to gain. Posted via the Android Central App

Image processing? Posted from my Nexus 6/Nexus 7 2013/Surface Pro 3

If you're referring to their ImageSense technology, they abandoned that (on the hardware side) a while back. At least that I can remember. If there's more then yeah I'm not knowledgeable about it. I do see your point though. Posted via the Android Central App

Hmm I don't know much either, but does HTC still hold the patent to their image sense technology? Posted from my Nexus 6/Nexus 7 2013/Surface Pro 3

I am sure that he can holds a bunch of patents. Throw that in and some talent and you have the exact reason moto got bought by Google. Yeah it kept them a player on the android scene but that was an afterthought. More of a side effect. People look at it like Google took a loss on that deal. They certainly didn't. +++ Insert witty signature, watch as others not get it, profit +++

"I am sure that he can holds a bunch of patents." Yeah. But can he has cheezburger?

Deez nutz Posted via the Android Central App

Bring back the Quietly Brilliant HTC. This HTC that has been around for the past few years is horrible. I guess that mass exodus of top level people was a sign that this was going to happen.

The problem is that they were too quietly brilliant. They didn't, or couldn't advertise and get themselves out there in the same way that the loudly quite good, Samsung did. Posted via the Android Central App

Just another reason for me to jump ship. I hear my Nexus calling. Posted via the Android Central App

Don't buy an A9 if you want the lasting support they've promised - there may not be an HTC left to support it.

Let's not go that far. Blackberry has been pissing away money for years and didn't close up. HTC still will be around, or bought, for at least two years +++ Insert witty signature, watch as others not get it, profit +++

I'm just guessing, but I don't think BlackBerry was losing money this fast. They still has the enterprise area making money while their devices fell flat on their faces. Posted via the Android Central App

Really hope they figure things out. Posted via the MATERIAL AC App

Sadly there's nothing they can do. It is impossible for them to not go under. Posted via the Android Central App

Now who is going to be the first Einstein to suggest that all they have to do is come out with an amazing phone and then they'll be back on top. Once HTC goes away, the constant trolling in their articles and forums will stop, so at least something good will come out of it. Posted via the Android Central App

This is exactly the position that LG s mobile phone division will be in next year. Posted via the Android Central App

Some predicted the same thing when Samsung's mobile division reported drops in profit. Guess what happened recently. I'm not saying I doubt you, but it's too early to predict. The market is always changing by the second.

Samsung will likely never be in this position. They have cemented themselves as a goto brand in the mind of consumers. Their convincing of the buying public that they are a reputable brand is further cemented by their product lines in consumer electronics and appliances. They have their hands on many places (including business to business areas), so they won't be hurting anytime soon. Posted via the Android Central App

For example, when my parents bought our first PC in '91, the monitor was a Samsung. So at least for me, I've been familiar with the brand for almost 25 years.
The only other big computer brand that I remember back then was Apple and their Macintosh line since I used them during school. Funny how they both would be in a fierce smartphone competition years later. Nexus 6

Ha, Macintosh was all they had when I was in school... I hated those computers except for the flying toaster screensavers. Now I hear they only have Chromebooks in the school I went to, I wonder if kids now will hate Chrome as much as I hated Macintosh and those flaming rainbow Apple logos.
I did love my parents IBM, that thing could handle any game, even 3d CD games once we put a CD ROM drive in it, finally died when we tried to install Windows 98 on it, but yeah the M9 screen is nothing compared to Samsungs, would have bought an S6 but no IR blaster or SD card was a deal breaker for me. Posted via the Android Central App on the Sony Xperia Z3 Compact

Of course. They have a really strong brand name and a ton of other divisions. I'm just saying that it's unwise to jump to predictions unless said company has been struggling for years, like HTC as a whole and Sony's mobile division. Speaking of Sony, they just made a profit thanks to sales of the PS4, but their mobile division continues to bleed cash.

People would have said the same about Nokia and Blackberry. But things change. Samsung might not be on top forever. Posted via the Android Central App

Nah, I think LG still has a positive mind set with a good portion of smartphone buyers. Posted via the Android Central App

Let's make a poll: merger or chapter 11?

It's based in Taiwan, so chapter 11 isn't available. But I get the point. I don't that think a re-org helps. It's not a matter of a bad financial structure. It just an unviable business at this point. So it's a sale or a liquidation. Posted via the Android Central App

Htc America is an American company, wouldn't they have to file for bankruptcy? ;)

I think ASUS might buy them. That is, if they are interested at all.

HTC still has plenty of cash. In fact they have more cash then the market valuation of the company itself. Posted via the Android Central App

Which is kinda funny to me but I understand it... +++ Insert witty signature, watch as others not get it, profit +++

Palm, Nokia, Blackberry, HTC, kind of Motorola. Is there a single pre-iphone smartphone OEM who is still viable outside of Samsung (which wasn't even a particularly big WinMo player if I recall) Posted via the Android Central App

Off top I think Huawei and Xiaomi are the most likely alternatives. Posted via the Android Central App

LG and Sony sort of, but LG, Samsung and Motorola were big players pre-smartphone era in the USA. Posted via the Android Central App on the Sony Xperia Z3 Compact

I reckon Apple should buy them and build an iPhone... Running Android :) Posted via the Android Central App

I see what you did there (∩_∩) Posted via the Android Central App

You're all over this thread Habibi, at least pray for them! Posted via the Android Central App

Being a diehard HTC supporter, it's hard to. I'm not big on believing in miracles, but then again Apple pulled one of when it rose to fame. Posted via the Android Central App

Miracles happen, but for HTC, only a miracle will happen when a Carlos Ghosn-esque CEO takes over.

Yeah Like three times. Difference is though they do not have messiah Jobs anymore to kick out and bring back. +++ Insert witty signature, watch as others not get it, profit +++

In the states the A9 and the Nexus 6p will be the same price. What the hell is HTC thinking?!?

Was nice knowing you HTC. I'd pay a premium for a smaller phone but not that much of a premium. The A9 is a $300 phone.

If they'd done the One Mini the way that Sony does their Compact models, I'd have been a loyal customer for years.

You contradict your own self. Premium and cheap rarely exist. You want Premium you pay for it. You wanna cheap out? Get a $50 low range phone. You want metal and glass premium, pony up $350-750. Been around this business a long time and people still don't get this??? Good luck getting to put your big boy britches on and buy a luxury car... Those folks will eat you for breakfast and snack on the rest of you between dinner & lunch. As for HTC, I was a loyalist for every model from the original Hero, thru the Evo, and up to the M7. It's the software that did me in eventually. Sense got worse (for me) at every next level. I'd kill for another HTC Nexus, thankfully other manufacturers stepped up. Posted via the Android Central App

The A9 is a midrange phone. The materials and feel are nice but the specs do not support the cost. Give me the specs of the 6P in the chassis of the A9 and I would pay $500 for it, even if it remains 1080p.

Looks like you're stuck with the Z5 Compact if you want a new small phone with premium specs(720p display and 2gb RAM being the exception) Nexus 6

With no carrier variations in the US.. Posted via the Android Central App on the Sony Xperia Z3 Compact

They deserve it. Let em roast on the spit. When we die, we go bye-bye. - Sal Vulcano

They should really follow Moto's strategy. X: premium / M series [M9 etc]
G: mid range / A series [A9 etc]
E: budget / D series [Desire] Get into partnerships promoting nerdy stuff like starwars+Moto= Droid phones etc. It's a proven fact that most early adopters are tech geeks/nerds and have a huge say in getting the word out. Posted via the Android Central App

Droid was not anything Motorola. That was all verizon, they own the brand. Also the exclusive is going to run out with the moto/verizon deal I think next June. There have been droids that were not Moto. The Droid Charge is the first one that comes to mind. That was Samsung. +++ Insert witty signature, watch as others not get it, profit +++

So everyone commenting here is likely in the USA or perhaps also in the UK. HTC has a robust market share in Asia and India, and a completely different marketplace. These numbers, staggering though may be, are not largely made up of USA business. We Americans tend to think we're the center of the universe. (Consider that China is the same size as the lower 48, only has about 1B more people....) Yeah, the A9 is a solid mid-range phone, possibly overpriced for the US market (although it remains to be seen whether it actually takes that price bump or not), and yeah, HTC needs to retool and focus its marketing attempts, but, no, it's not at death's door. Refusing to issue financial guidances is following the adage "in financial news, no news beats bad news."

Don't forget we Americans drove the market for Smart phones into the main scene with HTC as a front runner, I'm pretty sure they're heavily invested in the West. Posted via the Android Central App on the Sony Xperia Z3 Compact

Too bad about HTC. It sure looks like they don't have a future. I remember when HTC was the top dog. They brought the G1 to market which was the first Android phone. They also supported Windows mobile in the early days. When you walked into a carrier store there were HTC devices all over the place. The "Quietly Brilliant" tagline was generating buzz and sales for HTC. Business was good, devices were built tough, but it didn't last. IMO the downfall started with the One-X. My wife had one and it was replaced twice under warranty for different issues each time. After just a year of use it was so bad you couldn't use the device. Wi-Fi issues, SIM error issues, charging issues, non user replaceable battery, the list goes on and on. The One-X was one of their top line devices and it was quite simply a piece of junk. At that time I was using the Galaxy SIII which had it's own issues, namely TouchWiz but was a solid daily driver. Add in the fact that the first iPhone was a game changer it caught HTC and everyone else off guard. HTC and others knew Apple was going to release a phone but didn't think Apple could do a good one. History shows differently. Every manufacturer had to instantly go into catch up mode. The smartphome market was changing fast. HTC couldn't keep up and still can't to this day. They have been in the losing profit game as far back as 2011. Honestly it's a wonder they are still here. I feel that even BlackBerry has a better chance for survival now than HTC does. BlackBerry has their enterprise and security to fall back on. It's like HTC can't get a break. The One series M7, M8, M9 are great devices but have had issues too. I think the majority feeling is that "Ultra Pixel" was a major failure and kept people from buying the device. HTC also had some sloppy build quality going on the M7 and M8 devices too. So now HTC has finally gotten the One series to a higher level with the M9 but still can't get a break. Almost every manufacturer has metal build quality now. Many still offer removable batteries and SD card support. Many offer pure Android. HTC finally managed to get a decent camera in the M9 but there are better ones out there. Apple and Samsung dominate the smartphone market and have billions of dollars for advertising. They buy components for way less and their overall cost to produce is less. How can HTC or any other manufacturer compete with that? Plus once the word gets out that (insert company name here) is on the way down, only the fanboys are going to buy their devices. Everyone else sees that Apple and Samsung are everywhere with advertising and the company is here to stay so they invest in their offerings. I do hope that HTC, BlackBerry, Sony, and other smaller companies stay around and carve a niche market to remain viable. The smartphone world will be a very sad place if all we have to choose from is Apple or Samsung.
Just my .02 YMMV

Too much bro, too much. When we die, we go bye-bye. - Sal Vulcano

I don't agree that iPhone was a game changer, Apple had a lot of interest because of the iPod which was a true game changer. I remember getting an iPod and loving it so much, that's why I got an iPhone. At first I liked it, but it was a total pile of junk, traded it in for a Palm Pre thankfully. iPhone, was a big deal because it refined what already was out there and rode off the success of the iPod. HTC was a game changer long before smarphones too, but since then they blew it with the poor advertising, and bad product releases. They've proven to me that they don't have what it takes to stay relevant. Posted via the Android Central App on the Sony Xperia Z3 Compact

Can't they only have like 4 phones and prices them accordingly??? For example: high, mid, and lower tier Lord! Those people are so greedy that they still think they can get out of the hole they put themselves in. A9 price is ridiculous. Blackberry did the same thing when they released that super phone the Z10 priced at $599 and didn't sell. Now they are giving Android a try. Posted via the Android Central App on Moto X 2014/Moto G3/Moto G1/Lenovo Tab S8/ Lenovo Yoga 11 on $35 Cricket wireless plan.

Have to stop building the same phone over and over.
Dare to be different, take chances. Posted via the Android Central App

The problem is that OEMs that only make phones cannot survive. The successful OEMs have diversified businesses beyond phones. Posted via the Android Central App

There's a huge problem with HTC.
They have too much infrastructure to support their supposed plan of minimizing their offerings to just a few key products.
If they were a smaller outfit then they could be profitable. They're basically a company with Ford Motor Company infrastructure (to support the manufacture of 17+ vehicle models) but they want to just build the selection that Tesla does (2 automobile models?). If Ford did that they'd fold up in no time. They have to manufacturer close to (but not quite) the same number of models as a company like Samsung to utilize their infrastructure so that it makes sense to still have it. If they don't, then the infrastructure, even shut down, is draining money.

Exactly, just look at what happened to Nokia. Motorola only succeeded because it was diversified and split itself up as well as a massive boost in resources and knowledge from Google. Posted via the Android Central App on the Sony Xperia Z3 Compact

Welcome to Android's race to the bottom, HTC. Some of you elitists will laugh at the idea of using a $50 Android device, there are TONS of people out there who will willingly accept large compromises in quality and still left satisfied at that price range.

It's all moot at this point, HTC will be bought out at pennies to the dollar. Posted via the Android Central App

Not anytime soon though. When we die, we go bye-bye. - Sal Vulcano

the best company on the world Posted via HTC One S

Somehow HTC design skills and its Sense software might interest some of the upcoming chinese internet companies who are trying to build their own ecosystem. A name who comes up in my mind its the very much ambitious LeTV. They could use some of those HTC's skills to make their software more robust.
Android Central Newsletter
Get the best of Android Central in in your inbox, every day!
Thank you for signing up to Android Central. You will receive a verification email shortly.
There was a problem. Please refresh the page and try again.