HTC One A9 is now available at Vodafone UK in exclusive Deep Garnet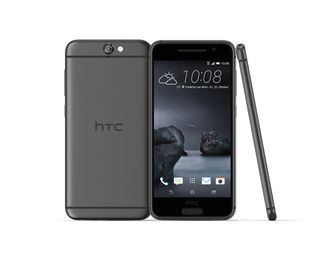 The HTC One A9 is now available in the color variant that is Deep Garnet, but you'll need to shop at Vodafone who holds exclusivity over the color option in the UK. Listed from £29 a month (with an upfront fee of £9), the iPhone lookalike from HTC is an appealing option for those in the UK, compared against the previous £35 monthly fee.
The £29 a month will not only bag you the A9, but also unlimited SMS, 1,000 minutes and 1GB of data. If you wish to take advantage of Netflix, Sky Sports Mobile TV, Spotify Premium or NOW TV Entertainment for 6 months, you'll need to select the more pricey £39 option. Should you remain undecided as to whether or not the smartphone is worth the investment, be sure to check out our detailed review.
From £29 a month at Vodafone UK (opens in new tab)
Oooo the HTC IBONE. Bah dah Bah Bah, I'm loving it. -_-

HTC Phones are now available for a huge discount only on BestAndroidPhoneDeals:com
Android Central Newsletter
Thank you for signing up to Android Central. You will receive a verification email shortly.
There was a problem. Please refresh the page and try again.