How to use Google Podcasts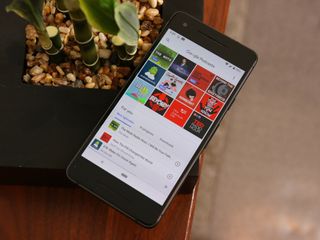 (Image credit: Android Central)
After launching a podcast interface in the Google Search app in mid-March, Google's finally come out with a proper, standalone app for keeping up to date with all of your favorite audio-only shows.
Google Podcasts is a very simple app, but even so, it can be helpful knowing exactly how to make your way through it. As such, we've put together a short list of some basic how-tos to help make you a Google Podcasts pro in no time at all.
Let's get started!
How to search for a podcast
Tap the magnifying glass in the upper-left corner.
Type in the name of the podcast you're looking for.
Tap on the podcast you want from the search results.
How to subscribe / unsubscribe to a podcast
Tap on a recommended podcast from the homepage or one you've searched for.
Tab the Subscribe button near the top-left.
Alternatively, you can unsubscribe by doing the following:
Tap on a podcast you're currently subscribed to.
Tab the Subscribed button.
Tap Unsubscribe.
How to control playback settings
Tap on the playback bar at the very bottom.
Tap the icon with the 10 to rewind 10 seconds.
Tap the icon with the 30 to fast-forward 30 seconds.
Tap the 1.0x bubble at the bottom-right to control playback speed.
How to edit your podcasts
Tap the three dots at the very top-right.
Tap Edit your podcasts.
From here, you can choose to either delete/unsubscribe from your podcasts or reposition how they're displayed on the home screen. To delete/unsubscribe:
Tap on the podcast(s) you want to delete.
Tap the trash icon at the top-right.
If you want to change the order in which your podcasts are displayed:
Hold down on a podcast and then move it to where you want.
Tap the arrow at the top-left when you're done.
How to add shortcuts to your home screen
Tap on the podcast you want.
Tap the three arrows near the top right.
Tap Add to home screen.
Tap Add automatically or hold and drag the icon to put the shortcut exactly where you want it.
How to download a podcast
Tap on a podcast.
Tap the episode you want to download.
Tap the download icon (it's the one with an arrow pointing down).
How to manage your download settings
Tap the three dots at the top-right.
Tap Settings.
Tap Remove completed episodes to automatically remove downloaded podcasts after 24 hours, 7 days, or never.
Tap Remove unfinished episodes to automatically remove these after 30 days, 90 days, or never.
Get your podcast on!
With those tips under your belt, you're ready to start using Google Podcast for all of your podcasting needs! If you have a question on how something works or want to share your thoughts on Google's new Podcasts app, leave a comment down below!
Download: Google Podcasts (free) (opens in new tab)