How to get the best video quality and stabilization from your Android phone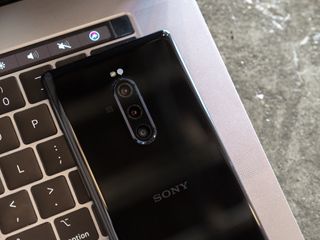 (Image credit: Hayato Huseman / Android Central)
I use my phone's cameras more than almost any other feature — and judging by how much of a priority has been placed on cameras lately, I'm not the only one. As the saying goes, the best camera is the one you have with you, and most people these days wouldn't dare leave home without their phone in their pocket. It's easier than you might think to shoot breathtaking video with your phone, and you likely don't need to buy any additional accessories to get started.
Phones featured in this guide
Check your settings
No matter what phone you use, the first thing you should do before hitting the Record button is jump into your camera settings and make sure things are to your liking. Check that you're shooting in 4K (or 8K, if you're able and willing); even if you plan on exporting your final video in 1080p, the added resolution gives you plenty of wiggle room to crop in and reframe your shots in post without losing sharpness.
You should also be on the lookout for options like HEVC and HDR10+. The former is a relatively new video codec that uses highly efficient compression algorithms to produce significantly smaller video files while retaining as much image quality as possible. HDR10+ (or any HDR standard, for that matter) expands your camera's dynamic range capabilities, allowing you to capture more detail in both the shadows and highlights of each shot, meaning you don't need to worry so much about over- or under-exposing your footage.
Stabilization is yet another setting to check for. Most high-end phones offer a combination of optical and electronic image stabilization, which work together to produce smooth, almost gimbal-like footage, even when you're shooting handheld. Enabling EIS is a great way to remove any micro-jitters that might not be visible until you review your footage on a larger screen, but bear in mind that it can sometimes limit your recording resolution, since EIS works by cropping and reframing your video footage.
Embrace manual controls
Not every phone offers manual camera controls, and even fewer carry that luxury over to video, but it's an incredibly powerful tool to have at your disposal. Phones that specialize in video, like the LG V60 and Sony Xperia 1, go beyond the normal point-and-shoot interface and give you access to settings like manual focus, white balance, exposure, and shutter speed.
I'm generally a manual-everything kind of guy when I'm shooting with my dedicated mirrorless camera, but at the very least, you can make huge improvements to your phone's video output by taking advantage of manual focus and exposure. This will prevent your phone from pulsing in and out of focus as it searches for a subject, and ensures that moving from a bright environment to a dark one or vice-versa won't send your camera into a panic. In the V60's case, switching to manual focus automatically enables focus peaking, which highlights the areas in focus to make your life easier.
These video-centric phones even allow you to go a step further and shoot in LOG, a flatter and more flexible image profile that allows for intense color grades in post. Both the V60 and the Xperia 1 also support LUTs, or lookup tables, allowing you to quickly apply different stylized looks to your footage, even as you're shooting. Your standard camera sensor in a phone still isn't large enough to stack up against the sensor in a dedicated camera, particularly in areas like depth and low light performance, but this is really where your phone can start to feel like a pocketable cinema camera.
Use additional accessories
If your video needs go beyond the capabilities of your phone, it may be time to enlist some optional add-ons. Of course, if you're after stable video, the most obvious solution is to mount your phone onto a tripod or gimbal. The DJI Osmo Mobile 3 is a popular stabilizer that works with virtually any phone, and has some built-in tricks like Dolly Zoom and Hyperlapse that do far more than just remove hand jitters. There's also a bevy of tripods that feature phone clamps; I've been fairly happy with the Joby Handypod Mobile, which doubles as a grip to go handheld with your phone.
Additionally, if your phone is lacking in a particular optical range, you might also want to expand the versatility of your camera(s) by adding interchangeable lenses. I love pairing the Pixel 4 with Moment's 18mm Wide Lens, which allows me to achieve the ultra-wide look I wish Google would've included in the first place, while maintaining the pristine image quality of the Pixel's primary sensor.
Phones featured in this guide
Video powerhouse
8K video capture and 5G connectivity
The LG V60 is a modern flagship with 5G connectivity and a huge battery that lets you film all day. You can shoot at all the way up to 8K, and LG's camera software gives you access to manual video controls like shutter speed and focus.
CinemaWide
The sharpest screen in town
The Xperia 1 features a gorgeous 4K 21:9 display that allows for perfect native viewing of cinematic videos. Its CinemaPro camera app even lets you capture in the same 21:9 aspect ratio, and has pro-grade features like LUTs and adjustable frame rates.
Additional Equipment
DJI Osmo Mobile 3 ($119 at Amazon)
The Osmo Mobile 3 is a compact gimbal that lets you shoot cinematic, smooth video with virtually any phone. It folds up for portability, recharges over USB-C, and offers various preset actions like Slow Motion and Timelapse.
Moment 18mm Wide Lens ($100 at Amazon)
Moment's 18mm lens attaches to any supported phone with a Moment case, and features aspheric glass that ensures pristine image quality. You can combine it with your phone's existing lenses to achieve unique perspectives.
Be an expert in 5 minutes
Get the latest news from Android Central, your trusted companion in the world of Android
Hayato was a product reviewer and video editor for Android Central.