How to fix Bluetooth issues on the Honor 7X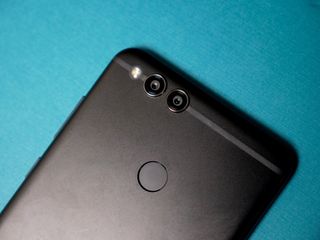 For under $200, the Honor 7X is simply one of the best budget phones you can buy. It offers a modern design with an aluminum unibody construction and an 18:9 display, along with an impressive pair of cameras for the price around the back and a rear-mounted fingerprint sensor. But the 7X doesn't come without its flaws.
A number of users have reported various problems with Bluetooth connectivity over the last few months, and there's nothing worse than getting a new phone and not being able to use it to its full potential. That's why we've put together this troubleshooting guide, in case you run into problems of your own.
Trouble connecting to devices
While not a problem exclusive to the Honor 7X, this phone occasionally suffers from trouble connecting to paired devices. The first thing you might want to do is simply toggle Bluetooth off and back on.
Open Settings.
Tap Bluetooth.
Tap to turn off the switch next to Turn on Bluetooth (not blue).
Tap the switch again to turn Bluetooth back on.
If after a few seconds, your Bluetooth device still isn't showing up on the list, the next step might be to unpair from it entirely and start over.
In the Bluetooth settings, tap the i next to the name of your paired device.
Tap Unpair.
The device should move from your paired devices list to the list of available devices, at which point you can begin the pairing process all over again.
Bluetooth causing slow WiFi speeds
A lot of users have noticed that the Honor 7X pulls extremely slow WiFi speeds when Bluetooth is enabled. Unfortunately, this is due to hardware; as a cost-cutting measure, Bluetooth and WiFi run off of the same 2.4GHz antenna on the Honor 7X, and the phone doesn't support 5GHz frequencies. Sadly the only way to improve WiFi speeds is to turn off Bluetooth entirely.
Open Settings.
Tap Bluetooth.
Tap the switch to turn off Bluetooth.
That's it! While this is a frustrating hardware limitation of the phone, you can still stream media to your Bluetooth speakers through your data plan rather than WiFi. If you're worried about going over your data limit, keep in mind that while WiFi speeds are slower with Bluetooth turned on, they're likely still good enough to stream standard quality music from most streaming services.
Get the Android Central Newsletter
Instant access to breaking news, the hottest reviews, great deals and helpful tips.
Hayato was a product reviewer and video editor for Android Central.