How to disable 'power-intensive app found' notification on the Huawei Mate 9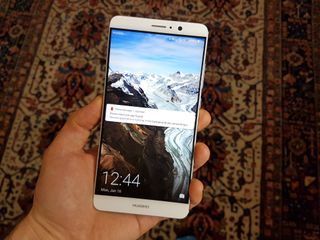 One of the Huawei Mate 9's charms is its 4000mAh battery, which allows the phone to last more than one day on a charge. But the reason for the phone's long uptime isn't all due to the battery size itself; Huawei has optimized EMUI 5.0, based on Android 7.0 Nougat, to notify the user (you) of apps that use an excessive amount of battery in the background.
In theory, that's a good thing, but the benefit comes with a downside: an annoying notification that reappears several times a day warning of "power-intensive" apps that should be closed.
If you're like me and would prefer Android itself to deal with these issues on its own (that's what it was designed for), here's how to turn off that nasty notification.
Swipe down on the notification shade from the home screen.
Tap on the Settings (cog) icon.
Scroll down and tap on Battery.
In the top-right corner, tap on the Settings (cog) icon.
Uncheck Power-intensive prompt.
That's it! Now you won't be notified when apps are using what the OS believes is too much energy. You can still close apps manually, and Android will perform its proper RAM- and battery-saving optimizations behind the scenes — you just won't be subjected to any notifications.
Daniel Bader was a former Android Central Editor-in-Chief and Executive Editor for iMore and Windows Central.
Thanks! Now what I need help with is how to disable the popup when you unplug the device from the charger. Haven't found that setting yet .

Thanks! This works on the Huawei MediaPad M3 as well, running on EMUI 4.0.

Thanks for the tip. Just picked up a Mate 9 and might have to return because i can't initiate calls with my Google Voice number. Even the "ask before calling" feature doesn't work.... a real bummer because this is a great device for my needs! :)

Thank you - loving this phone so far but this 'feature' has been driving me nuts!

Holy **** glad I found this. I was about ready to smash this thing with a hammer (or return it). Normally I poke around every setting on a device and discover this type of thing on my own. Somehow I missed this one. Thanks.
Android Central Newsletter
Get the best of Android Central in in your inbox, every day!
Thank you for signing up to Android Central. You will receive a verification email shortly.
There was a problem. Please refresh the page and try again.