How to cancel your digital pre-order for a PlayStation 4 game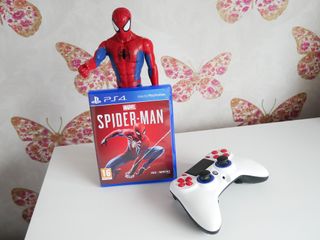 While we all love the ability to pre-order our favorite video games, sometimes the world gets in the way. With games like Spider-Man, Tomb Raider, and the new Assasins Creed just over the horizon, it's easy to get caught up in the excitement and spend your money before you actually have it.
I am going to take you through the options you have for canceling your pre-order through the PlayStation Store. It is fairly simple but the rules change depending on how and when you paid for your pre-order so there are a few different ways to tackle the problem.
A Note: Make sure you turn off your auto download settings if you are unsure about keeping your pre-orders. Things get a lot harder to cancel if you have already downloaded the main content to your console even if it hasn't activated or you haven't played it.
Pre-ordered but not paid.
Sony calls this Pay Later, and while it used to be fairly common in brick and mortar stores it happens far less with online purchases. Fortunately, if you do have one of these pre-orders canceling it is quick and easy. All you have to do is find the pre-order in your Transaction History and, providing the money hasn't come out — they normally take the money two days before the game releases — you can refund the amount back to your wallet. Here is a step by step for you to make it easy.
Go to the Account Management section of the PlayStation Store website
Choose the Transaction History tab in the Accounts window
Find the title you want to cancel
Press the cancel button at least two days before the release date
Now if you used the Pay Later method but want to cancel it after the payment is made your only choice is to contact Sony and ask them to refund it, but they aren't under any obligation to do so.
Pre-Ordered but Paid
Ok, this is a little more tricky. Because Sony makes you top up a wallet instead of taking your money directly there are more hoops to jump through to get your money back. As with most purchases, you do get a 14 day grace period to get your money back but you will only get the money refunded to your wallet.
Anytime up to the release date and at a maximum of 14 days after the release date — and as long as you haven't actually downloaded the game — you can ask for a refund from Sony and they will refund the money to you, but likely only to your wallet, not to the card you used to make the purchase. Unfortunately, there is no simple way to do this, you have to contact Sony and ask them to cancel it for you, there are no quick buttons.
Important You can only get a refund if you have not downloaded the main content. If you have downloaded extras like themes that's ok, Sony will just stop them working on your machine after the refund, but if you download the main title even on a pre-load you cannot get a refund.
Final Thoughts
This system is pretty bad. If you do decide you no longer want your pre-order you have to jump through hoops to get your money back and that's not ok, especially when you are pre-ordering a digital copy of a game. It isn't like they have printed a copy of the game because you pre-ordered it but big companies don't like to let go of money.
What are your thoughts on this? Have you had problems with pre-order cancellations or is it not a big deal for you?Let me know in the comments.
Sign up for Black Friday email alerts!
Get the hottest deals available in your inbox plus news, reviews, opinion, analysis and more from the Android Central team.
Since the days of the HTC Hero James has had two or three Android phones stuffed into pockets. James is always on hand to offer advice on phones, apps and most recently, PlayStation, especially VR, It's now something of an obsession. Find him @keridel wherever Media Socials itself.