Google is seeking beta testers for an upcoming travel app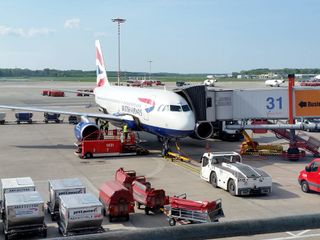 Google is emailing selected people to sign up and take a survey so they could possibly be picked to beta test an upcoming travel assistance app.
The email itself is being sent to members of Google's "Local Guides" program. To potentially participate in the beta program, they have to take a short survey about their use of Gmail or Inbox and their future travel plans. Details surrounding the app are currently unknown, though the Local Guides program is centered around people with knowledge of specific areas rating locations and providing feedback.
If they get picked for the beta, they will be able to download the travel assistance app sometime next week. The app is being developed for Android and iPhone devices.
Thanks to everyone for the tips!
Why not just release it as a product, keep it in beta for years, then kill support for it and pretend like it's not big deal because it was "beta"? /S

I laughed, then I got sad. Posted via the Android Central App

Because they are using their members of the local guides first. This app probably wants to have reviews, as many as possible and the local guides will help to get things started. Posted via the Android Central App

I got the invite and applied. NEXUS 6 T-Mobile

I just got the email today. I filled out the survey and should be hearing something back soon. Be Together Not The Same

Level 4, Sweden, no invite yet.

Survey completed. now we wait!

I fly every week for work. Spend more nights in a hotel than I do my own bed. No survey. Ok.

You have to be part of Google's Local Guides. According to AP Google is sending invites to Local Guides who reach Level 2 or higher.

How do you reach Level 2 or higher?

You have to post reviews of places, upload photos, update address infromations, add or remove places from google maps.
Each action gives you 1 point.
Level 2 is 5 points, level 3 is 50, level 4 is 200 and level 5 is 500.

Nice. I got the email. That's going to be awesome. Posted via the Android Central App

This looks interesting. Probably taking to the next level what Google Now does with travel info from mails.

Got my invite and applied, hopefully get selected as I'm doing a bit of travel this summer and would be nice to try it out Posted via the Android Central App

i just added myself as a local guide this morning as a picture i accidentally posted to maps has had 100,000 views, maybe theyll send me this next

I took it. I've how easy Google Forms is, nice to see them using their own software.
Android Central Newsletter
Get the best of Android Central in in your inbox, every day!
Thank you for signing up to Android Central. You will receive a verification email shortly.
There was a problem. Please refresh the page and try again.