Google Maps beta adds news features, including Android O's picture-in-picture support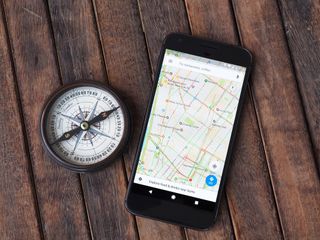 Android 8.0 is set to release anytime soon, and Google has been hard at work getting its own applications ready to take advantage of the new system APIs. Picture-in-Picture, originally available in Android 7.0 Nougat for Android TV users, will be available for phone and tablet users after the launch of Android O.
To take advantage of this, the latest beta version of the Google Maps app is adding support for picture-in-picture. I don't think this will be advantageous on most smartphones, but it will be a good feature for larger screened phones and LTE-connected tablets. Android Police notes that the feature is currently buggy, but that's beta software for you.
Also along for the ride is the ability for the application to log monthly driving statistics such as average speed, total distance and time spent in traffic. My brother drives hundreds of miles a day for his job, so this will be a nice feature for users like him that need to get compensated for their mileage. There are already third party applications to do this, but adding the feature to Maps means one less application to worry about.
One last piece to prepare for Android O is support for more notification channels. The Maps application already supports this feature, but this beta adds the ability to move some navigation notifications into their own channel. One channel is for when the application is in the foreground and another channel for when navigation is running in the background. Google did not provide a timeline to expect these features to be added to the stable version of the application, but we will report back when that happens.
If you're not already a Google Maps beta tester, you can sign up for it very easily (opens in new tab)!
Do you think you'll use the new features? Let us know in the comments below!
Android Central Newsletter
Get instant access to breaking news, the hottest reviews, great deals and helpful tips
Why Google Maps doesn't support REAL offline maps is beyond me.

I have been wondering the exact same thing. This was a huge issue for me coming from Nokia's maps on Symbian to Android a few years ago.

Any idea when Google will add speed limits?

This! I like that Waze has it and helps for when I don't know what the speed limit is in an area. Apple maps is going to support it too since they showed it off already

Been asking this for years now. Most people just think I'm asking for something useless when I ask so I've given up asking. Even Apple are adding it with iOS11 next month

Don't know if they could keep up with my town. Everything is under construction, speeds reduced and fines doubled.
BTW, Maps on Windows Phone has it. You can even specify grace over and under 50mph before it warns you. Incidentally HERE, the company that did Nokia maps is still in that business and has an Android option in the store, that does have offline maps and speed alerts.

LMAO usin the best maps app: Microsoft maps on Windows phone!!!! Offline, speedometer, and cortana integration!!1 Suck it android!!!

Microsoft Maps is truly awful. I always stuck to Navmii on all my Windows phones as it was far superior.
How is Street View on Windows Maps btw?

Your brother should be using the vehicle's odometer. Due to GPS drift and imprecision, GPS will almost always give a higher distance calculation than the odometer, and if your brother provides inflated calculations, he might lose his job.

You're wrong. GPS speed measurement will be FAR more accurate than the car odometer 100% of the time
Android Central Newsletter
Get instant access to breaking news, the hottest reviews, great deals and helpful tips
Thank you for signing up to Android Central. You will receive a verification email shortly.
There was a problem. Please refresh the page and try again.