Google just fixed one of the worst things about the Google Photos app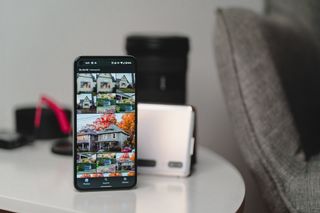 (Image credit: Hayato Huseman / Android Central)
What you need to know
The video playback experience in Google Photos is finally getting a much-needed upgrade.
The ability to zoom and pan in videos is starting to roll out to users.
It could take a while before the two new features become widely available.
Google Photos is currently the best photo backup solution available for Android users. It also offers a wide range of options for editing your photos. However, one area where the app doesn't impress is the video playback experience. Fortunately, a report from the folks over at Android Police suggests Google is finally rolling out new features that allow users to zoom and pin in videos.
The new double-tap and pinch-to-zoom features appear to be rolling out as a server-side switch currently, so it will take a few weeks before they start showing up for everyone. You cannot enable the new features just by updating to the latest version of the Google Photos app.
If you're one of the lucky ones to have received the new features, you'll notice that videos now fill the screen when you double-tap on them. To return to the regular zoomed out view, simply double-tap on the screen again. In case you want to focus on a specific area in the video, you can use pinch-to-zoom instead.
While these new features certainly improve the video experience, the app still lacks skip and rewind buttons. There are also no useful editing options for videos. You can only rotate or time videos in the Google Photos app currently.
Ever since the most recent OS update (to Android 11 I guess?) the Photos app has become a PIA to use because of the permissions. Every time I edit a picture in any way in that app and want to save it, I have to tap "allow" to give it permission in a box that pops up stating "Allow Photos to modify this photo?". Every...single...time. And then I still invariably end up with needing to sync unsaved changes once a week to at least a couple of photos where the changes didn't sync up to the Samsung Gallery app. I get it that this was apparently a security weak spot, but I should have the option to give it permission moving forward without having to do it every single time. Yeah it is an extra second to tap, but it is just annoying AF. Combined with free photo storage being capped in a few months, and it is one of the few remaining reasons going away to prevent moving to Apple. Grrr.

Agreed 100% First thing I noticed when upgrading to oneplus 8t and it's a huge annoyance and haven't been able to figure out how to stop it from asking everytime I edit a photo in app!

Any news about the slideshow auto-playing videos in 2021?
Android Central Newsletter
Thank you for signing up to Android Central. You will receive a verification email shortly.
There was a problem. Please refresh the page and try again.