Google I/O 2013 tickets sell out in under an hour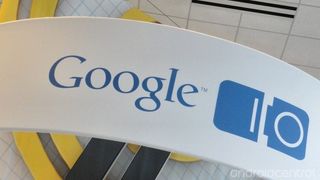 Update: Fifty minutes after, Google I/O tickets are officially sold out. That's a little longer than it took last year, however that's likely down to Google's new method of allocating tickets rather than any decrease in demand. Shout out in the comments if you were lucky enough to snag a ticket.
Original story: Google I/O registration is now open for general attendees and academic tickets. GA costs $900 and academic will set you back $300. If registration is anything like last year, we can expect tickets to sell out in record times. And as such, Google's warning against refreshing, attempting to register in multiple tabs or browsers, or fiddling with JavaScript to get ahead, saying these "will decrease your chances of getting a ticket."
Good luck to everyone trying to pick up a ticket today!
More: Google I/O registration
Android Central Newsletter
Get instant access to breaking news, the hottest reviews, great deals and helpful tips
Alex was with Android Central for over a decade, producing written and video content for the site, and served as global Executive Editor from 2016 to 2022.
Just got mine!!!!!!!!!!!!!

NO fair. I am been going at it every chance I get and it just kicks me back every time.

and problems of ordering tickets begin. On my 3rd round of the spinng thing trying to g et one.

Same here.
I want to shoot that spinner!

I got a ticket and tried to checkout only to get "Unable to notify the merchant of this order."

They really should remember all those that tried to get tickets this year and failed so when time comes next year, they give some sort of priority to those Google accounts that failed previously...

I agree. If you made an attempted you should get first dibs over someone who has never tried.

I was thinking that they should set aside a pool of tickets for previously attempt-ees (that's my name for it). Whenever one of these attemptees tries again in the future, it attempts to take a ticket from that pool first; if none of those tickets are available, it then takes it from the general pool.

Payment got changed from "processing" to "canceled".....Pissed doesn't begin to describe it.

I had a ticket. It timed out on wallet :-(

I also had a ticket but it timed out on Wallet.

Same here. I was so excited, only to be dissapointed when trying to pay. The wallet transaction still shows "Processing" Hopefully it will go through? Not holding my breath though.

Same thing happened to me. Twice.

Same here. F You Google Wallet! WTF!!!

just got another one. waiting for wallet to process. I feel like I'm buying my Nexus 4 again.

same here. Clearly google system is fucked up.

Same here. Elation turned to disappointment, but then I went back into the pool and on the second opportunity it all worked.

I see the transaction in my Google Wallet, am I good?

Interesting. I have the transaction pending in my Wallet too, but never received any confirmation through the signup page. The wait continues...

Nope. you can time out there as well. I got screwed by that.

I have only made one transaction so hopefully it won't get the boot.

No dice, was on at 7 sharp, logged into Google+ and Wallet, wheel spun for 20 minutes, never kicked me out at 6. I have been at IO for the past 2 years and it's vital that I attend for work as I am the Android specialist for our technical business sales teams nationally (600+ folks). REALLY need to be able to register for IO! Help Google, help!

I don't want to sound rude but its not VITAL that anyone attends these since all the sessions are streamed online now. Don't get me wrong, I want to attend as well but saying its VITAL that you do?... come now...

agree. with you Weirdo.
The guy has gone twice. Let someone else get to go.

Anyone who is online at the right time, is logged in and ready to go should be able to get a ticket and not get a spinning f*cking wheel for an hour. It doesn't matter that I've gone twice and need to let someone else go. Google needs to scale their event to the demand. Anyone who wants to go to IO should be able to, especially developers and those of us that work in the industry with Android every single day. Their system is broken.

what the ****. It will not let me pay. I have a ticket and then timed out on purchasing. thanks google for ****ing up. It is not my fault you did not let me pay in 6 mins.

Fuck you google. You sell out and the only reason I could not get a ticket is your wallet system fucked up and timed out. That should never be a reason to not get one. Not getting one because wallet timed out is UNACCEPTABLE not matter how you cut it.

Keep trying guys. I had Wallet failed on me twice but finally got through on third try just minutes ago. Good luck all!

Registration is now closed.

Registration closed. DAMIT!

53 minutes watching a thing spin round and round. Now, I'm dizzy and not going.

Damn u Google. I woke up at 12:30AM keep staring at the "infinitely running circle" for 50 mins, all I got is "tickets are sold out" ?! This is Nexus 4 experience all over again, such a shame!

googleio2013@google.com Hammer that with everyone who had wallet time out on them and could not get tickets. It is not acceptable and Google needs to know that.

I agree, at the vary least if you get a ticket you should be able to buy it.

I have just sent them an e-mail
----
At 7:14am, I actually got through and was able to purchase a ticket. When I clicked on the blue payment button, the pop window never loaded the first time. With my timer running out, I closed the window, and clicked on the payment button again. This time, I got an error message "Unable to contact the merchant to complete this order" and was told to try again. Finally, on the third attempt, the window loaded correctly. I was able to choose my AMEX card and complete the purchase. But at 7:18am, AMEX declined the charge as they thought it was fraud. (3 $900 charges in less than 10 min) I had to less than 5 minutes to put the order through, but by the time I called AMEX and let them know it wasn't fraud, the timer expired. What can we do? Seems I am not the only one who experienced this. We should at the very least be placed on the waiting list. We deserve a ticket! Look at all of the comments from users experiencing the same issue: http://googledevelopers.blogspot.com/2013/03/unlock-magic-get-ready-for-...
https://plus.google.com/u/0/communities/100710040025849304113?cfem=1

http://www.zdnet.com/blog/burnette/how-freebies-are-ruining-google-io/2530 I think it's safe to say that more than half of the people who got tickets
are only going because of the Google free stuff. :)

I honeslty would of gone not for the free stuff. I am more pissed that I do not get to go at all. The real question is of people who bought tickets and do not go. Those are the problems. That trip out there would of set me back by around 4-5 grand easy. By far more than the free stuff. Google should make it that you do not get anything if you do not go and if you do not go you are banned from going like the next 2-3 years to let someone who will go get tickets.

it's not 6th grade and they don't take attendance. :) I think it's a crime that many people who NEED to go
can't get tickets. (developers, for example) If you read the thread on Slickdeals, you'll see that
a lot of people are already planning on best way to
resell the Google freebies. (most are people who
live within an hour of the event)

It is sad and annoying that people who live close are screwing over the rest of us. I really was willing to drop 5 grand when it was all said and done. it is sad but google needs a way to stop that from happening.

I don't know how many tickets went were available for sale, but I'm going to guess 2500 to 4000? At least 35% are going to people who are only after the free stuff.

Wow they got digital ticketing messed up? Just wow. Makes me rethink wallet a bit and convinces me they should stick to software and let others run the supply chains... Ticket master?

I had a ticket and my payment timed out... So disappointed...

Google I/O here I come...in 2 months!!

For those going for the right reasons...congrats! For the scumbags just looking for a handout and/or to turn a profit...F*CK YOU!

I'm in...3rd year trying and finally got in :-) I actually had another window open w/ another ticket, but decided I wasn't going to be a d-bag and fleabay the 2nd one. I'm a developer so thought it deserved going to another one (though in retrospect, I should have bought it and transferred it to a real developer instead of a schwag grabber)... We should have an Android Central group meetup while we're down there :-)

I'm in there! :-D Can't wait!!!!

Turns out, I somehow got one... Wallet was taking forever to respond so I closed the little wallet window (within the browser) and re-clicked the Payment button. Had to do that three times for it to show the credit card options. When I submitted the payment, my card got declined and I had only 60 seconds left on the timer... I quickly grabbed my only other card, punched in the numbers and hit submit with seconds left... the spinner started again. as the timer reached zero, the whole screen went back to the first screen, that asks which type of ticket you want. I thought it was over, that I hadn't got one so I checked the "Standard" ticket and re-entered the Spinner Of Doom screen. While that was going, I figured, lets go look at Google Wallet and see the status of that failed purchase. Turns out it accepted the card change but was sitting on Processing... I called Google Wallet and they said they see the transaction as successful on the 2nd card. Sure enough, moments later, the Google Wallet website showed the transaction as successful. So I'm going for the first time! I'm really excited about all the learning opportunities! Sure, the possibility of free devices is nifty, I won't deny it, but that's just the candles on top of the frosting on top of the cake of awesomeness.

I tried and tried but no luck :-(

I was one of the lucky few!! It took me ~40min and 1 Google Wallet failure but I'll still be going again this year! Phil, I'd love the chance to meet you there! *Edit* - I read the rest of the comments an I must agree If you're going to IO for just the gadgets/toys you are taking a valuable education opportunity out of the hands of those who really want/need it. The value of the gadgets you get pales in comparison to the value of the educational and social aspects of this conference!

For those of you whose purchased failed, let's also send an e-mail to "wallet-support@google.com"
Android Central Newsletter
Get instant access to breaking news, the hottest reviews, great deals and helpful tips
Thank you for signing up to Android Central. You will receive a verification email shortly.
There was a problem. Please refresh the page and try again.