Google's first 5G Pixel smartphone may arrive next week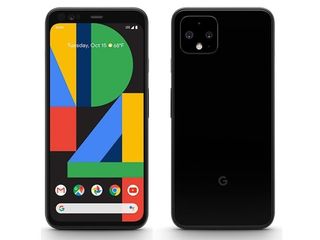 (Image credit: Google)
What you need to know
Google may unveil its first 5G smartphone next week, alongside two new 4G Pixel smartphones.
The 5G Pixel smartphone is said to be in test production currently.
Just Like the Pixel 4 and Pixel 4 XL, the upcoming 5G Pixel smartphone will reportedly run on Qualcomm's Snapdragon 855 chipset.
Google's Pixel 4 and Pixel 4 XL smartphones will finally go official at the company's "Made by Google' hardware event next week. However, a new report published by Nikkei Asian Review claims the company may also introduce its first 5G smartphone alongside the Pixel 4 and Pixel 4 XL.
The report claims Google has started test production of the 5G Pixel smartphone and could unveil it alongside the 4G Pixel 4 and Pixel 4 XL models on October 15. However, the smartphone is unlikely to become available for purchase soon after its official unveiling.
Sources close to the situation have apparently told the publication that Google may decide to delay the smartphone's launch till Spring next year. Along with the new 5G smartphone, a new budget Pixel phone is also said to be slated for launch next spring.
As noted by Nikkei Asian Review, Google will still be able to beat Apple to become the first U.S. company to release a 5G smartphone, even if it decides to delay the launch till spring next year. While the 5G smartphone is currently being test produced in China, Google is said to be planning to move all production destined for the U.S. to its facility in Vietnam, which is expected to be ready by the end of the year.
Google Pixel 4: Leaks, Release Date, Specs, and News!
Sounds like an opportunity to sell something at a higher price.

Indeed. How many consumers really need a 5G device when it's not offered everywhere? I recall having Sprint with the transition from 3G, 3G+, EV-DO... took years. 4G coverage is great now and everyone and their mother will be charging a premium on anything that says 5G. I'm fine with waiting a few more years until 5G is the new 4G. Google's sweet spot could be the Pixel 4a (and 4a XL). Make it better than the Pixel 3, but obviously a cut under the P4. Heck, drop the SD 855 in, a Pixel 3 screen in, 6GB ram, 64GB storage, and the P4 (front and rear) camera array in and sell it for $500 and I'll be first in line.

Imagine Pixel 4 5G with 2800mah battery lol....100 to 0 by the end of breakfast

but what about second breakfast?

Yeah, you could watch the battery meter countdown like a timer.

Does any carrier anticipate having a reasonable 5G network up before the end of 2020? The tests that I've seen so far lead me to believe not.

If a 5G Pixel is announced, I hope it has an X55 modem, and not just the X50.

Bah... nothing but a gimmick for now. 5G is a few years from becoming a viable, consumer adopted feature. As long as the infrastructure needed to support 5G hasn't been put in place it's one of those better left to "wait and see".

I remember buying the HTC EVO 4G LTE on Sprint back in the day. That phone was a stuttering lag fest of a device before LTE was actually available with Sprint.

"Everything you can expect from Google's October 15 hardware event: Pixel 4"
- I expect a phone with a comically huge bezel
Android Central Newsletter
Thank you for signing up to Android Central. You will receive a verification email shortly.
There was a problem. Please refresh the page and try again.