Google buys stake in Google Glass chip manufacturer Himax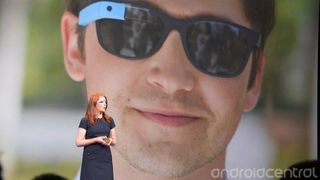 Today an agreement was signed with Google by Himax Technologies for an investment agreement that will result in Google holding a 6.3 percent interest in the company's subsidiary, Himax Display Inc. (HDI). HDI is the current supplier of the LCOS (liquid crystal on silicon) chips and modules that are used in Google Glass.
Google's investment in supplier HDI will "fund production upgrades, expand capacity and further enhance production capabilities." It seems Google is being proactive about potential manufacturer bottlenecking issues that have plagued other companies in the recent past.
There is an option in the agreement for further investment by Google, which will allow additional purchases of stock -- at the same price -- to give Google up to a 14.8% interest of HDI. Expect much more news as Google Glass gets closer to consumer hands (or heads).
Source: GlobeNewswire; Via: Engadget;
Just give me Google Glass already! Posted via Android Central App

Even over cheap sunglasses it looks ridiculous. They need to come out with as many designs as Ray-Ban has sunglasses.

Steak and chips sound amazing, right now. Posted via Android Central App

only 6.3 percent investment? what happened to all the cash that Google has? Are they all gone?

They're not trying to take it over. They just want a piece of the pie. Posted via my themed "WHITE DRAGON" LiquidSmooth Sprint GSIII.
Android Central Newsletter
Thank you for signing up to Android Central. You will receive a verification email shortly.
There was a problem. Please refresh the page and try again.