Google brings automatic pausing for Flash content to Chrome desktop beta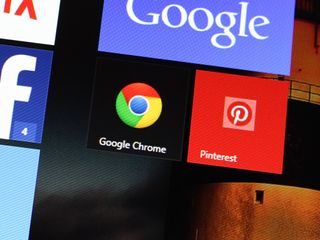 Google announced that it has worked with Adobe to bring a new feature to its Chrome desktop browser that automatically pauses Flash content that isn't essential to a website that you're viewing. The hope is that the feature will help cut down on battery drain for those of us doing some heavy browsing on our laptops. Here's how Google describes it:
It will be interesting to see if this actually brings a noticeable improvement to battery life, but we're all for trying anything that may extend our time away from the wall warts. The update is part of a Beta channel release going out today, and should be coming to everyone else in the near future. On a final note, this only applies to the Chrome desktop browser for now, not Chrome OS, as it has a different implementation for handling Flash content.
Source: Google
Android Central Newsletter
Get instant access to breaking news, the hottest reviews, great deals and helpful tips
They are concerned about battery life but the last time I checked, Chrome for Windows still has the problem of keeping the CPU in a high state, consuming more energy that it should even when the browser is just iddle in the background. This Flash pausing feature is welcomed though.

I thought it was os x chrome that's the worst Posted via the Android Central App

then you have checked way long back. they actually fixed that issue http://www.reddit.com/r/chrome/comments/2ewymq/fixed_chrome_windows_batt...

Even better? Click to run plugins, so the crap never loads in the first place unless you want it. Also solves the problem of auto-play videos.

I'm hoping for this feature for html5 videos.

That will be a welcome addition. Maybe when the update comes, it will actually include a version of pepper flash again. Currently as of one or two updates ago, pepper flash just disappeared forcing me to re-enable the out of process adobe version which just sucks to use on Chrome.

Amazing that Google assumes everyone is using laptops. Lol. Posted via the Android Central App

They overtook desktop sales a very long time ago, so it's a pretty fair assumption.

Well, at least they're doing SOMETHING about battery life. I still don't think this accounts for the actual reasons Chrome slaughters my battery life and turns my Ultrabook into a furnace, though. I'm actually using IE and Spartan on my laptop these days, out of necessity.

I wish Microsoft actually kept that name. "Edge" is so boring and over used. Posted via the Android Central App

Just download FlashBlocker. Works great, loads flash only if you click it.

Chrome already has this feature.

Yeah, uninstall that unnecessary add-in and just go into the advanced settings and disabled plugins

AdBlocker Plus will block out all your Flash ads but still allows Flash video to be played as well, works great keeping your ram free of being slowed down because of all the flash ads, which always load first on web pages it seems. Ads don't bother me but using up my resources do in having a crappier user experience.
Android Central Newsletter
Get instant access to breaking news, the hottest reviews, great deals and helpful tips
Thank you for signing up to Android Central. You will receive a verification email shortly.
There was a problem. Please refresh the page and try again.