Google and Nintendo among others investing up to $30 million in Ingress creator Niantic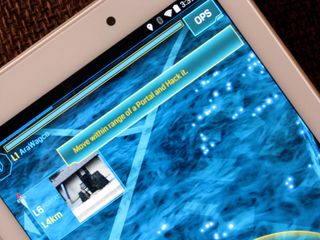 Ingress creator Niantic may no longer be an official division of Google, but the augmented reality game developer will still have strong ties to its former parent company. Niantic has revealed that Google is among a group of companies that will invest up to $30 million in the developer.
Niantic, which officially spun off from Google in August as part of its new Alphabet business structure, will receive $20 million up front from its new financing deal, with another $10 million to be added if certain milestones are met.
The other investors include Nintendo and the Pokémon Company Group, which makes sense since Niantic recently announced plans to launch Pokémon GO, another augmented reality game, this time based on the already massively popular game franchise.
Pokémon GO is scheduled to be launched for iOS and Android sometime in 2016.
I really hope Pokemon Go is a winner :-)

Welp. Guess that puts the kibosh on a Windows Phone version of Pokemon Go. Wish Google would hurry up and open preorders for the Nexus 5X in Australia.

I don't believe THAT'S what puts a kibosh on a Windows Phone version, or we wouldn't be seeing it on iOS either. What puts a kibosh on the Windows Phone version is that nobody has a Windows Phone.

No it exactly why. Google pulls crap on WP all the time. It has lots market share in the US, but had higher market share than ios in every other market. They did some similar crap with the YouTube app. Posted via the Android Central App

I'm a big Ingress junkie. I'm hoping with this they won't have to use the "store" that has appeared in the code of some of their new updates. Posted via the Android Central App

Investors don't invest unless they can get a return on their investment (money). They're gonna use the store, have no doubt :/ Sony Xperia Z2
Nvidia Sheild
Xperia Z3 Tablet Compact
Android Central Newsletter
Get the best of Android Central in in your inbox, every day!
Thank you for signing up to Android Central. You will receive a verification email shortly.
There was a problem. Please refresh the page and try again.