Google and Huawei taken to court over Nexus 6P performance issues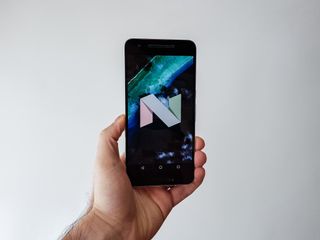 The Nexus 6P battery drain and boot looping issues have happened to so many people — my husband and myself, included —that there's now a lawsuit filed against Google and Huawei over the device's numerous issues.
According to a press release from the firm behind the lawsuit, Chimicles & Tikellis, the complaint is that there are two outstanding defects with the Nexus 6P: it has "bootlooping" issues and it suffers from "severe battery drain." The former is described as a "death-spiral," which frankly is exactly what it feels like when an Android device is stuck in that mode.
The complaint also claims that while Google has told users to seek warranty coverage from Huawei regarding these particular issues with the Nexus 6P, Huawei has been "largely unhelpful and often stonewalls attempts to obtain warranty coverage, telling consumers the problem is not the phone or the battery, but instead it is a problem with Google's software."
You can read the entire complaint (PDF link) as it was filed at the law office's website. It's important to note that this particular lawsuit was filed in the Eastern District of Texas, an infamous venue for patent trolls. But it's doubtful that this case falls into that category considering these issues with the Nexus 6P have been bubbling up for some time.
It'll be interesting to see what the outcome of this case is, considering this has been a known issue with the Nexus 6P and neither company has done much to address the issues. It'd also be nice to see some better consumer protections come out of this, too, particularly when it comes to warranties.
Sign up for Black Friday email alerts!
Get the hottest deals available in your inbox plus news, reviews, opinion, analysis and more from the Android Central team.
Florence Ion was formerly an editor and columnist at Android Central. She writes about Android-powered devices of all types and explores their usefulness in her everyday life. You can follow her on Twitter or watch her Tuesday nights on All About Android.