Garmin signs agreement to acquire Navigon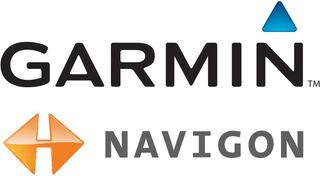 Garmin and Navigon have announced today that they have signed an agreement that will have Navigon become a subsidiary of Garmin. With Garmin's experience in the automotive business and Naivgon being one of the top-selling navigation applications in the Android Market, the two companies are hoping their combined efforts will help ensure long-term revenue for the future as well -- bring some new innovations to the market for consumers as Egon Minar, CEO of Navigon, stated:
Sounds good to us. The deal for the most part is closed at this point but both companies are now waiting for regulatory approval, which, is expected to arrive soon. For more details you'll find the press release right after the break.
Android Central Newsletter
Get instant access to breaking news, the hottest reviews, great deals and helpful tips
I hope they include offline navigation or map viewing. Or even Geo caching ....

Garmin already offers a free Geo Caching app in the market. Its not quite as complete or nearly as popular as the excellent c:geo package also free.

I see this as Garmin's way of gaining Navigon's visual intersection display without stepping into a patent minefield. Other than that, Navigon has nothing much it can teach Garmin. Garmins route guidance is the best bar none, even better than Tom Tom, and Google Navigation. It will invariably deliver you to the correct side of a street, unlike the others which will often deliver you to the wrong side of 6 lanes of traffic. But Garmin's interface is a tad dated, and taking a competitor out of the market place makes sense. Garmin has started to use Android on its new line of dash-board nav devices, and their phones, while nothing to write home about, still retain the best features of their nav units. Here is where the inevitable hoard of "Dash Nav is dead" posts show up. For my money, if I could only have ONE UNIT, it would be a Android phone with Google Nav. That being said, I am not limited to only one, and would never give up my Garmin dash nav, even with two Android phones in the same car, the Garmin does a better job. I have better things to do with my phone than tie it up navigating on long trips.

I've never been steered wrong by Google Maps Navigation.

i hate companies like garmin, bought their software when i had blackberry, barely used it and then got a new bb device, called them for a new key they said i have to pay $100 for it! i was shoked.. with free google navigation, i hope ripoff companies like garmin will die....

Wonderful. Share a website with you , ( http://lnk.co/G2BM6 ) Believe you will love it.
Android Central Newsletter
Get instant access to breaking news, the hottest reviews, great deals and helpful tips
Thank you for signing up to Android Central. You will receive a verification email shortly.
There was a problem. Please refresh the page and try again.