Foxconn just purchased Belkin, Linksys, Wemo, and Phyn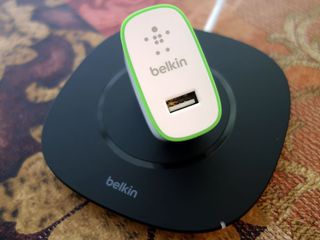 In a move that seemingly came out of nowhere, Belkin International issued a press release (opens in new tab) announcing that it's been acquired by Foxconn – a company that's become most well-known for manufacturing Apple's iPhones.
You probably know Belkin for its wireless chargers, routers, cables, etc., but Belkin International is made up of more than just Belkin itself. This deal also means Foxconn now owns Wemo (Belkin's smart home brand), networking hardware company Linksys, and Phyn (a smart water pressure sensor).
Foxconn is purchasing Belkin International for around $866 million in cash, and with this deal, it's looking to make a big step into the world of smart home products and "premium accessories."
Speaking on behalf of Foxconn, CEO Sidney Lu said –
FIT is short for Foxconn Interconnect Technology, and it's a subsidiary of the main Foxconn entity. FIT currently just makes cables and a variety of computer connectors, so while its portfolio isn't the most exciting at the moment, its manufacturing prowess is expected to be a big benefit for Belkin's growth.
Belkin says it and its other brands will continue to operate like normal, with CEO and Founder Chet Pipkin commenting –
What are your thoughts on this deal? Sound off in the comments below.
Android Central Newsletter
Get instant access to breaking news, the hottest reviews, great deals and helpful tips
Joe Maring was a Senior Editor for Android Central between 2017 and 2021. You can reach him on Twitter at @JoeMaring1.
I was worried that Belkin products might soon get banned in the US, but then I realized that Foxconn is Taiwanese, not Chinese. Though I wonder if the current US government knows the difference...

My prediction is that most goods that now say "Made in China" will magically say "Made in Taiwan" or other nearby country/island. Still made in the same Chinese factories, but label says otherwise.

Good that I do not use any of these...;)

Foxconn has to do something with all that ca$h they make from manufacturing Apple products that are purchased by high income "do as I say but not as I do" folks all the while literally working their employees to death paying them LOW wages. Time for all the TECH companies to fess up that they pull many of the same (or similar) tactics as to other big industries. They just do all their dirty work over seas! When are their Globalist Libtard protectors in the U.S. and CA government going to call these guys out? Perhaps after they finally decimate what's left of the U.S. middle class?

I'm sorry, but what party is in control of the entire United States government RIGHT now? Go watch some more Fox news to continue your brainwashing so you can be duped by a snake oil salesman again. Or are you just upset that a Russian conglomerate didn't take this over too?

To be honest, nothing much has changed since the republicans have gotten into office, same as its been with democrats. People are going mad over little things it seems.

To be honest, much HAS changed since Trump took office. EOs have been issued removing protection from some federal lands. American prestige plummeting. Alliances in jeopardy. Cabinet of swamp dwellers. Infantile tweets. Unfair tax legislation.

American prestige started plummeting the day the previous president, the supposed leader of the free world, decided to bow before a middle-eastern king and apologize for American citizens, while accepting a nobel prize for traveling the world and preaching peace which he could really care less about. It sucks when the truth is spoken doesn't it? Don't worry, I'm not a Trump fan or a conservative. I am giving him a chance to do less damage than what Killary Clinton would have done. I just have this tendency to look at things critically and see the truth for what it is and not for what the media wants me to see.

Wow. Throw "cuck" in there and we'll have MAGA bingo.

Last I read, this was not a done deal until it passes U.S. regulatory hurdles. That has gone over so well for other Orient based companies /s.

I hope Wemo doesn't get discontinued from this somehow. I have a pretty substantial investment in their insight switches.
Android Central Newsletter
Get instant access to breaking news, the hottest reviews, great deals and helpful tips
Thank you for signing up to Android Central. You will receive a verification email shortly.
There was a problem. Please refresh the page and try again.