FCC approves Softbank's investment in Sprint and Sprint's acquisition of Clearwire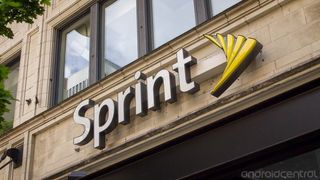 The FCC has reached two very important decisions for Sprint today. The commission has voted unanimously to approve all applications filed by Softbank, Sprint and Clearwire concerning the recent acquisition and investment news.
This means Softbank now has the green light to pour their 22 Billion into Sprint, and likewise Sprint has the go ahead to purchase the 49-percent of Clearwire that they don't already own. Shareholders at Sprint have already approved the Softbank merger, with 98-percent voting yes on June 25.Clearwire's shareholders are set to vote on the deal come July 8, and the Clearwire board has recommended the approval of the sale.
Executives at all three companies were naturally pleased at the FCC decision, stating that these deals will strengthen not only Sprint, but the wireless industry and the U.S. economy as a whole. The three companies hope to have the deals closed early this month. We'll be following to see what, if any, difference this makes for the customers, who have no board looking out for their best interests.
Source: Sprint newsroom
Android Central Newsletter
Get instant access to breaking news, the hottest reviews, great deals and helpful tips
Senior Editor — Google Ecosystem
Jerry is an amateur woodworker and struggling shade tree mechanic. There's nothing he can't take apart, but many things he can't reassemble. You'll find him writing and speaking his loud opinion on Android Central and occasionally on Twitter.
Agreed, this can't be anything but Positive for Sprint, and probably the industry as a whole. The Industry needs at least three big players and 4 would be better to break the strangle hold of Verizon and AT&T. Id still like to see legal requirements for common technology (bands and protocols) like they have in Europe.

The FCC needs to start regulating the industry heavier. It's ridiculous the self appointed powers these companies are allowing themselves and screwing more customers over by the day. The citizens own the spectrum which the FCC leases on our behalf to these companies.

I've been with Sprint for 12 years, obviously I'm a patient person and hope it will now finally pay off.

If it is like any other merger it will be at least a year before anything major starts to happen.

With most mergers, changes in direction are fairly common. In this case, it doesn't sound like Softbank is changing Sprint's direction, but reinforcing it with a huge infusion of cash, which Sprint desperately needs. I think in this case the principle change we'll see is an acceleration of Sprint's LTE rollout.

Just out of curiosity, but why do you think Sprint needs the huge infusion of cash? Network Vision is already funded. Contractors and equipment is what the delays are consisting of currently.

You think it is fully funded? The extra money will go a long way towards speeding the rollout. At the very least you can get more contractors, and order more equipment so you have it on hand rather than waiting for it.

It also would help accelerate the turn over of Sprint's iDen spectrum as well.

Because Sprint has been bleeding subscribers and cash for years. And because even though Dish's initial offer was higher, Sprint preferred Softbank's because it included so much cash.

Well it's about time! Hopefully Softbank will right the ship and ramp up the Network Vision deployment. I'm hoping good things within the next 6 months from Sprint. Btw Jerry it's: The three companies "hope" to have the deals closed early this month. Forgot an "e" there brother.

My contract is up with Sprint and I've been thinking about trying Simple Mobile. Depending on how fast they move, I may just stick with my Unlimited Everything. Posted via Android Central App

I have been thinking about moving there too. They have a nice selection of unlocked phones at http://www.mysimplephones.com/ Posted via Droid RAZR M on the Android Central App

I agree too! although I just in up a two year contract because my friend offered it as a gift. But I have my eyes on Sony Xperia Z!

Why not just go to T-Mobile instead. Only $10 more for unlimited, no throttling everything. Posted via Android Central App

No specific reason. I'm not in any hurry and just looking around. Posted via Android Central App

Hope to see good come from all this. Lately our 3g/LTE has taken a huge hit in the southern suburbs of Chicago. To the point of uselessness on 4 different models of phones we have. Sprints only response is our system is showing 3g/LTE connectivity in your area. Simply not good enough imo. Posted via Android Central App

I'm in the far north suburbs of Chicago and LTE is good. But when I only get to 3G its unbearable. I believe that network vision is mostly complete here so not sure if it'll get better. Sprint you only have until November to win me over. Posted via Android Central App

Hope it helps. Sprint is like a year behind their network vision timeline already.

I've been with Sprint for a couple of months now in the Memphis area and so far i'm disappoint in there 4G service. I even had spotty service in st.louis!! This merger better do some good in the near future.

This is great news. In the short term (1-2 years) this will be an incredible shot in the arm that will keep Sprint and it's customers happy. In the long term (3 years on...), the duopoly of AT&T and Verizon will be knocked down quite a few notches off their high horse. Expect Sprint to be a true neck in neck top tier competitor to V and the death star within 5 years. I would love for T-Mobile to be a true competitor as well....the greedy ba@#ards at the top now, need all the competition they can handle.

And the rollout of 4G will still take years to get deployed in Omaha. The company heads get rich and the overcharged customers get fleeced for services they have never seen.

Awesome! Rock this, Sprint! Posted via Android Central App

This is great but I hope they show some serious signs of improvement here in SF/Bay by the time LG G2 or HTC DNA2 come out because I will definitely bounce to Verizon possibly AT&T if these shit speeds continue.
Android Central Newsletter
Get instant access to breaking news, the hottest reviews, great deals and helpful tips
Thank you for signing up to Android Central. You will receive a verification email shortly.
There was a problem. Please refresh the page and try again.