Facebook is shutting down its Parse developer platform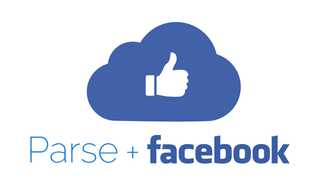 Facebook is shutting down Parse, a mobile development platform that it acquired in 2013 for $85 million. The shut down was announced via a blog post by Parse co-founder Kevin Lacker, who says that developers leveraging the platform will have a year to migrate their apps before Parse shuts down completely on January 28, 2017. Says Lacker:
For those unfamiliar, Parse is a platform for handling server backend, push notifications and other tools that allow developers to speed up development of mobile apps. Amazon, Microsoft and Google offer similar tools, and Parse says that it will offer tools for migrating databases and more. For more from Parse, be sure to check out the full blog post at the source link below.
I wish Facebook would shut down period. Posted via the Android Central App

+10 Posted via the Android Central App

+20...... Quit Facebook over a year ago. Posted via the Android Central App

Facebook runs the world. Posted via the Android Central App

No, money does. Posted via the Android Central App

Only into the social abyss... Posted via the Android Central App

I find that Facebook is a necessary evil Posted via the Android Central App

The article doesn't mention the important part about them open sourcing the platform so you can self host.

Parse.com shut down disturbed thousands of developers worldwide and more than 500 thousands apps will need to be migrated by the end of the year. There are several alternatives for www.parse.com migration. Self-hosting solutions, BaaS and Parse hosting services. Please find below PROS and CONS of each one. 1 Parse.com Hosting Providers – Fast and simple option for Parse users. No tech learning curve and the application front end code can be maintained. Options are Back4app - www.back4app.com and Nodechief. 2. Self-Hosting – User will need to conduct infrastructure deployment hassle. Parse developers don't know how to do it, don't want to do it and that's one of the reasons they were using Parse. Options are AWS, Digital Ocean and Heroku. 3. Another BaaS – API structure is different. Therefore, the users will have a learning curve on the new technology and will need to rewrite the front end code. Options are Firebase, Kinvey and etc.
Android Central Newsletter
Thank you for signing up to Android Central. You will receive a verification email shortly.
There was a problem. Please refresh the page and try again.