Facebook looks to avoid stringent EU privacy laws by switching UK users to US rules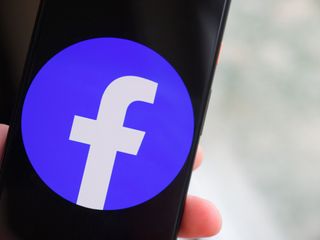 (Image credit: Joe Maring / Android Central)
What you need to know
Facebook this week signaled its intent to move its British users to a user agreement based on US law after Brexit's completion.
The move is a clear attempt to avoid the EU's stringent privacy rules, which have already earned the company significant fines.
The company eventually plans to move all non-EU countries to the same user agreement and may even consider doing the same for EU users.
Facebook's struggles with privacy laws are well-documented, and the company is looking to circumvent the most stringent of these, namely EU's GDPR regulations, by moving its UK users to agreements with its US-based headquarters once Brexit is complete at the end of the year. UK users are currently covered by agreements with Facebook's international HQ, located in Ireland, and are thus protected by GDPR.
The company confirmed its intentions in a statement to Reuters earlier this week:
The company plans to begin the migration within the next six months and offer users the option to either stop using its services, including WhatsApp and Instagram, or agree to the new user agreement.
The move is likely to raise concerns among UK users and may cause a repeat of the furor caused by a change in Facebook's Terms of Service earlier this year, which led to accusations of censorship.
And while Britons' data is likely to be subject to UK law even after the change, Facebook's footing with both the UK government and at home is far from steady. Not only is it being targeted by a new antitrust unit in the UK government, but it's also the subject of litigation by the FTC that may force it to reverse its acquisitions of WhatsApp and Instagram.
Facebook facing antitrust investigation surrounding Oculus headsets and Facebook accounts
Get the Android Central Newsletter
Instant access to breaking news, the hottest reviews, great deals and helpful tips.
Absolutely disgusting, completely expected and totally what we deserve.

Why do people join an organization like Facebook (or even twitter)? And if you do, there is NO privacy and you are allowing it.

Good idea as the EU hates successful US companies operating in the EU.

Quite right. Most of them are only there as a tax dodge

They don't mind the honest ones... It's just finding honest ones that's the problem.

You mean US companies and the US government doesn't care about it's citizen's privacy. The EU's GDPR has many common sense legalities Americans would want if their government control their data properly.

How is it even legal Facebook can force US policies on foreign (British) users. The British government could insist Facebook follows similar GDPR rules in The UK too of course. They can't do this in EU countries because GDPR is EU law.

I don't think the UK could say, "Hey, just use those laws." They would have to write their own and pass them. You think that should be a piece of cake? You haven't been following politics.

"There will be no change to the privacy controls or the services Facebook offers to people in the UK." I smell ********.

What if you're a Dual citizen of The UK and EU?

Make sure your account is set to the EU country for your address. The GDPR will still apply even when you are out of that Country.