T-Mobile apologizes for network outage, says 'We didn't meet our own bar for excellence'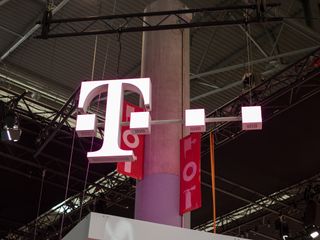 (Image credit: Android Central)
Update, June 16 (9:40 pm ET): T-Mobile issues apology for outage, claims it came from a circuit failure that cascaded.
Update, June 16 (1 am ET): T-Mobile's President of Technology, Neville Ray, says call and text capabilities have returned to normal.
Update, June 15 (11:15 pm ET): T-Mobile says it will take several hours to fix the issue, with an IP traffic related bug causing the outage.
What you need to know
Users are reporting mobile network outages across all U.S. carriers, primarily with calling.
T-Mobile's network seems to be the primary culprit, creating knock-on effects to other carriers.
Issues spread throughout the U.S., starting around 2:30 p.m. ET.
If you're unable to make calls or use mobile data on your phone in the U.S. right now, you aren't alone. User reports directly to us, and on popular reporting site Downdetector, show outages across the country on T-Mobile, AT&T, Verizon and Sprint. Depending on the area of the country, customers are seeing issues ranging from intermittent data service and dropped phone calls all the way to completely failed networks with no connectivity.
The first widespread reports of outages started around 2:30 p.m. ET, and only took off from there. We heard from T-Mobile customers first, particularly those in the Eastern half of the country, who were having issues primarily with calls but in some cases also data. At least according to Downdetector reports, the issues ended up being far more widespread — both in areas of the country and number of users affected.
At 5:42 p.m., T-Mobile's customer support Twitter account responded, making it clear that the carrier is aware of a "routing issue" leading to call outages, and encouraging people to use internet-based calling services instead:
Our engineers are working to resolve a widespread routing issue affecting voice & text. Customers may experience longer care wait times. Please try third-party calling apps (FaceTime, WhatsApp, Signal) as a temp solution.Our engineers are working to resolve a widespread routing issue affecting voice & text. Customers may experience longer care wait times. Please try third-party calling apps (FaceTime, WhatsApp, Signal) as a temp solution.— T-Mobile Help (@TMobileHelp) June 15, 2020June 15, 2020
Reports from T-Mobile customers peaked around 5:00 p.m. ET and are on the decline, and we're also seeing a smaller number of reports from customers on the other major carriers showing they're experiencing similar issues across the major population centers of the country. Still, it looks like T-Mobile's the one with network-wide issues, with far more customer complaints of network disconnects, dropped calls and intermittent data.
And of course with T-Mobile clearly having massive calling outages, anytime calls between T-Mobile and the other carriers are unable to complete, this can often create false-positive results for the person on the other end thinking it's their carrier's problem. That situation can likely be attributed to a good number of the reports of outages on Verizon and AT&T, which have the largest number of customers in the country.
If you're experiencing problems with calls or data on T-Mobile, you can follow some general troubleshooting steps and try to use Wi-Fi calling — but chances are with a network outage this large, you're just going to have to wait for the carrier to fix things on its end.
Update, June 16 (9:40 pm ET) — T-Mobile issues an apology, cites circuit failure
T-Mobile's President of Technology, Neville Ray, has issued a blog post (opens in new tab) apologizing for the company's extensive outage on June 15. According to the post, engineers "found that our leased fiber provider in the Southeast had some circuit failures when routing calls and texts." Redundancies failed, causing an "overload" that "resulted in an IP traffic storm that spread from the Southeast to create significant capacity issues across the IMS (IP multimedia Subsystem) core network that supports VoLTE calls."
He says that steps have been put in place to prevent such an outage from happening again.
Update, June 16 (1 am ET) — T-Mobile confirms outage has been fully fixed
A late-night update from President of Technology Neville Ray says that the carrier has restored call and text capabilities completely. That brings to an end a network disruption that some customers experienced for well over 12 hours, which is an incredibly long outage to experience in any region — not to mention one that spanned across the country.
Update, June 15 (11:15 pm ET) — T-Mobile says its engineers will work through the night to fix outage
An update shared by T-Mobile CEO Mike Sievert suggests it will take several hours (opens in new tab) to fix the ongoing network outage. Sievert says an IP traffic-related issue created "significant capacity issues in the network core throughout the day," and that hundreds of engineers and vendor partner staff are working to resolve the issue, and that "our team will be working through the night as needed to get the network fully operational."
Andrew was an Executive Editor, U.S. at Android Central between 2012 and 2020.
I can make calls on Verizon.

I'm not having at the moment any issues with Verizon call connect or data transmissions. I am however having difficulty connecting to VZ customer service! Am in the process of converting from business to consumer, from a medium GB plan to one of their special unlimited 55+ plans and wait times to talk with reps and supervisors, are understandably, extremely long. Hopefully we'll get it all worked out this week.

Issues here in the Southeast. Tried calling family with T-Mobile, wouldn't go through. Second call gave an automated message.

Cannot make/receive calls. T-Mobile, Alabama.

I am on AT&T, and always have issues. My phone only rings sometimes, maybe half the time I find out I had a call when the voicemail shows up. My phone is on the desk in front of me, the sound is on, it makes not a sound. And then sometime later, the phone rings for a call, sometimes even the same person who called before. Some callers almost never ring, my doctors office always leaves a message and I never get a call directly. Their automated messages ring through, though. Most of the time texts come through, but sometimes they get delayed, up to two hours. I just assume it is because we are out in the boonies.

If you've "always" had issues on ATT, then why are you still with them?

Wifi Calling is also down. My phone wifi calling is down, but I can call on the network. My wife's phone, she can't get calls via wifi calling or on the network.

I agree with the one who wish life was back as in 1988... Our "progress" is going to be our demise. I too wish we lived as we did back in 1988... fearful if I live to see my 80's, having 2 kids which are 20 years apart have gained me another view of insights too at which greatly add to that fear! I will state this Baby Boomers who either have no children or theirs are now adults, please know that you haven't lost your NEEDED input pertaining to the education of our young Americans, they are in fact our next leaders! There is a greater need than you may realize. Really I personally would not have known myself had I not had my children 20 years apart. The situation is one that is nothing not even close to desire. I think we are cultivating selfishness and greed. Where in brainwashing techniques came to change the definition of wants to be that of need. People have given in to the slimy tactics used that I believe is actually disabling the use of one's own capabilities to think with their given tool.... Commonly known as the BRAIN. Life a personal journey, a unique and valuable gift. Not a form in religious beliefs but none the less A gift GOD. All given the same where in by design of nature each are different. It is in fact our very differences that create us to be the same. In a harmonious fashion the balance is in every little detail. Each value is equally needed where as in the purest form basic sense in that of RAW, a fact I have come to know wholeheartedly, is Right Accompanies Wrong simply because they both need one another to even 'BE'. Naturally by design it comes to the knowledge, knowing there has to be a wrong in order for there to be right. I myself can not take the value away it is just that a FACT of life. In that I know it is not for me to cast out a judgement call because my friend, I know it is that every little detail makes up the whole. In the natural given Perspective ( try it's really not hard, it's very basic, please don't make easy to be hard, think order like 1, 2, 3 or A, B, C) Think by placing all the ORDER Held, I call this the order in proper perspective it has simply been given as a FREE Tool in our lives. I made the choice to believe and grow my personal relationship at which I gained not only my life but moreso all my wisdom for there simply is no wiser than that of our very creator. Call this what you like and believe for get this if you BELIEVE it is then just SO! I give no judgement it is a beautiful way, for choice we can all Love one another even when we don't like for I can simply turn and go about my WAY as you too can do the same. See this is when I know I made the right choice, I pray to GOD to have mercy on my soul, for I can not do this alone, I given some to GOD to take care of as I struggle not having the wisdom of HE, He knows He is still teaching me for I am still living I too am learning! Change is every where all the time it for me is simple never ending. It's great! Love and Serve All it's Peace it's Heaven on Earth for His will is WILL BE DONE. Heavenly Father in front of all I confess I need you more today than that of yesterday; forgive me Father I am just not as good as you. I try to do all things right but Lord life makes the easiest to be hard sometimes, I'm human with a mind that has chosen to believe I trust YOU. I can pray though Father when I fall for I will please help me get back up as you guide me on my very own journey. I love You and the gift you have given along with the lessons You give I choose and yearn for more! I love You and Thank You for all you give to me (this is a lot but You make it possible for me to comprehend!) WAaaaHoooo! What a beautiful day! Amen. Peace my friends ... Just simply B. Raw .....

Having call difficulties on TMO here in Tennessee

We're back up in Birmingham.

Calls was having issues on T-Mobile around 4pm texts are ok now but delayed.

I can use the internet but texting and calls no go . Since 9 AM Tucson AZ

All good now. All services has been restored.

Verizon, no data or calls, no wifi txts using cox either. Internet on cox works on the phone, phx az area since 3pm and its now after 1040pm, still nothing works. One carrier has taken out all. China owns the 5g going in btw. They give the carriers huge kickbacks and the carriers sell our personal info to China. I know this for a fact. This is why and how technology will destroy the world and humanity and why I still have landlines and a sat phone. There better be big discounts on service. And this just proves the big 4 carriers all use the same service. They're all way over priced garbage. I've tried them all. Each is weak in one or two areas but not the same thing. How the hell does a simple all unlimited plan, 1 line add a 2nd free at $70/mo with first responder discounts get to $227/mo??? There is no such thing as "unlimited" btw. The cap is around 24-25gb. Its all lies, deception and theft. I wish we could go back to simpler times, 1988 or something.

You pay $227/month for 2 lines of service? Damn. And I thought I was getting raped by Verizon...

Couldnt make calls. Cared less! Whatever!

I was on Verizon for 15 years and they had their share of issues from time to time. Let's face it, they all did. I've been with T-mobile now for 4 years and this is the first issue. I'm still not sorry I made the switch. I'm getting better, faster service, and saving over 100.00 month.
Android Central Newsletter
Thank you for signing up to Android Central. You will receive a verification email shortly.
There was a problem. Please refresh the page and try again.