From the Editor's Desk: LG's Greatest Hits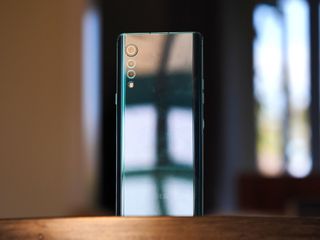 (Image credit: Alex Dobie / Android Central)
The future of LG's mobile division is uncertain, with anything from a significant restructuring to a sell-off reportedly being on the table. LG has said it's open to "all possibilities," and so it follows that one of those possibilities is a situation where LG no longer sells smartphones. That would be a natural end point for a division that's been losing money for more than half a decade, despite multiple attempted restarts under different executives.
Equally, based on its current earnings, the conglomerate could easily afford to continue propping up its mobile arm. However, the tone seems different this time around.
If this really is the end of LG Mobile, it won't be because it's spent the past six years producing bad products. Although our roundup of the best Android phones is bereft of LG handsets on account of recent efforts like the Velvet and Wing being duds, LG's back catalog contains some devices which were genuinely great for their time. For every Optimus Vu or LG Rolling Bot there was at least one G6 or V30 — competent phones that did everything pretty well and were worth the money.
Many factors have contributed to LG Mobile's stagnation over the years. It's never had the retail presence or carrier influence enjoyed by local rival Samsung, especially internationally. Its software track record has been pretty dire, particularly around major Android updates and design in general, where its skin has become a One UI copycat. The awkwardly shoehorned "ThinQ" branding, which was finally retired in 2020, likely didn't help either.
But one more central problem through the years has been LG's itchy trigger finger when it comes to throwing stuff at the wall, and lack of follow-through when it finds ideas that stick. The LG G5 was the first mainstream phone with an ultrawide camera, but a couple of years later it was overtaken by Samsung. It introduced the first creator-centric phone for videographers with the V Series, but failed to keep pace with the likes of Apple and Huawei, who soon had it beaten in terms of optics and image processing.
More recently, LG has allowed important smartphone trends like high refresh rate displays and super-telephoto cameras to pass it by. 2020's LG V60 lacked both features. And by the time the G-series successor LG Velvet emerged in the summer, it looked mediocre and dull next to mid-rangers from the likes of OnePlus.
Instead of honing the features that worked, much of the mid-2010s saw LG flailing between various ill-advised gimmicks. The aforementioned G5 used the poorly implemented modular system of "LG Friends'' attachments, which quickly crashed and burned. The LG G Flex served as a neat tech demo for flexible OLED, but was inferior in every way compared to the flat phones of the time. The tickertape display of the LG V20 — an early precursor of the display cutouts that many phones have today — had promise, but was underutilized and struggled to justify its presence.
And while its recent fixation on dual-display add-ons produced some interesting products, its technical limitations stood in the way of a possible move to 90 or 120Hz displays, making its higher-end models look old hat next to Samsung and others.
As much as I'm glad the LG Explorer Project for new and weird form factors exists, the reception of the LG Wing shows that it could turn out to be yet another outlet for half-baked ideas that do LG's brand no favors. Fans of weird phones, like me, can hope the upcoming LG Rollable makes a better impression.
Much like HTC — which has now, for all intents and purposes, stopped selling phones in any meaningful way — when LG came across some new innovation that worked, it was its competitors that ran with them and eventually found success. So even if the LG Rollable is a runaway (or rollaway?) success, will it really be remembered as an LG innovation, or will the idea be scaled and perfected by Samsung, Xiaomi or whoever else?
LG can make great phones when it wants to, and as my friend Jerry Hildenbrand pointed out last week, the smartphone market is richer for LG's presence. But if this is the end of LG Mobile, it won't be for lack of second chances, nor opportunities to build upon its many genuine innovations.
Other odds and ends for a working Sunday:
That's all from me. I'll catch you again in a few weeks!
-Alex
Be an expert in 5 minutes
Get the latest news from Android Central, your trusted companion in the world of Android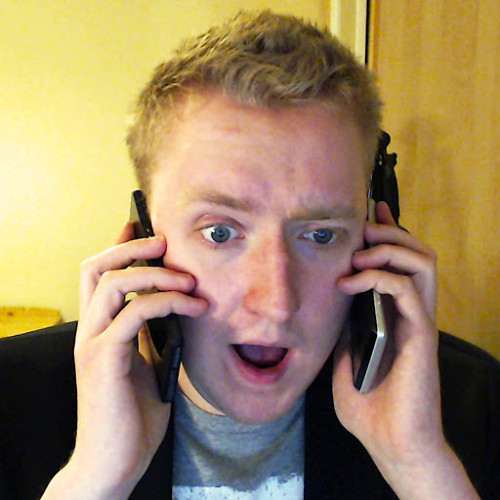 Alex was with Android Central for over a decade, producing written and video content for the site, and served as global Executive Editor from 2016 to 2022.